Heidi Grey is back and has a question for her fans: "1, 2 or 3?"
Internet - Here she is again – finally!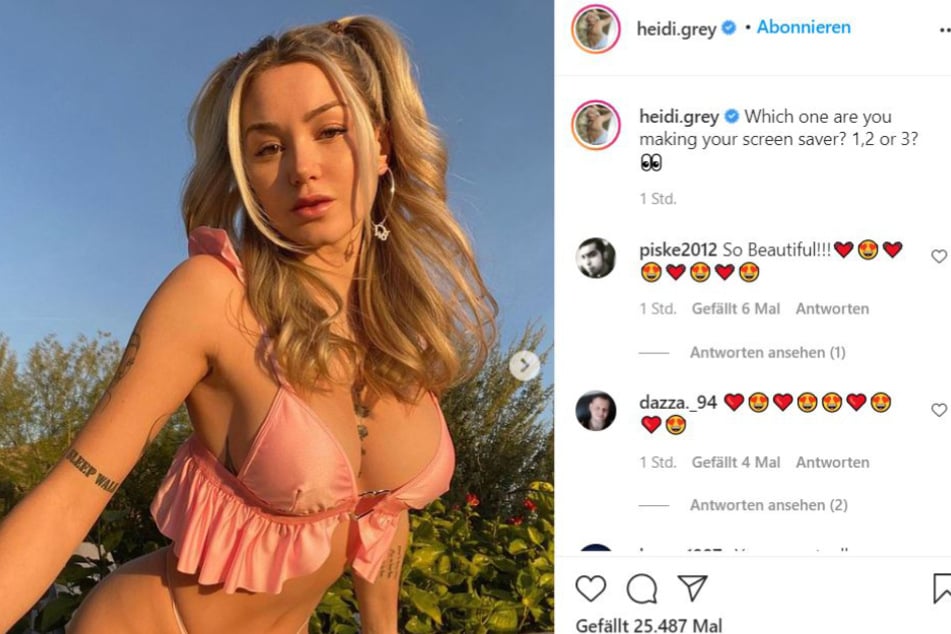 Last week was anything but easy for fans of adult model Heidi Grey. For five endless days, her 2.8 million admirers waited for the 22-year-old to deliver new content to her Instagram account.
On Friday, the time finally came – the young blonde showed fans some mercy.
As a consolation for the past few days, she posted not just one, but three sexy snapshots of herself!
In the pics, Heidi once again showed a lot of sun-kissed skin and offered a particularly revealing glimpse of her cleavage. As the icing on the cake, she looked straight into the camera – with her most seductive facial expression.
In the caption, the young influencer had a question for her followers: "Which one are you making your screen saver? 1, 2 or 3?"

As expected, her fans went wild. No wonder, given such beauty!
It soon became clear: very few people wanted to settle for just one of the pictures. Many said they would make all three their new screen saver.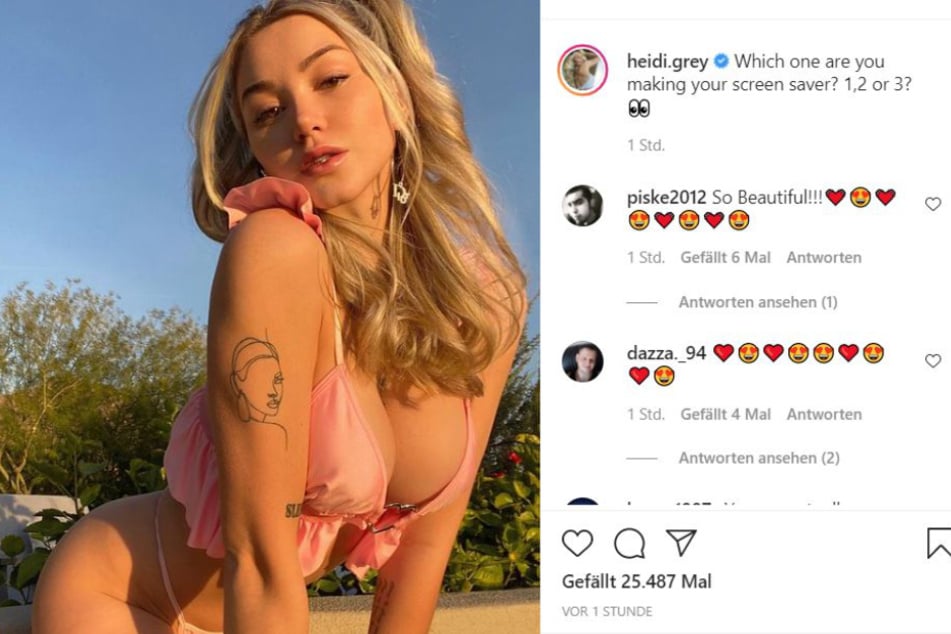 In addition to the usual compliments, Heidi Grey received almost 30,000 likes within the first hour. The post now has over 75,000 likes!
It seems letting her fans wait a while was just the right idea...
Cover photo: Instagram/Screenshots/heidi.grey