This Instagram model did her best to make 2020 end on a high note
Internet - Many people are probably breathing a sigh of relief now that 2020 has come to an end. But there were some bright spots in the tumultuous year – like the sexy snapshots from Instagram model Heidi Grey.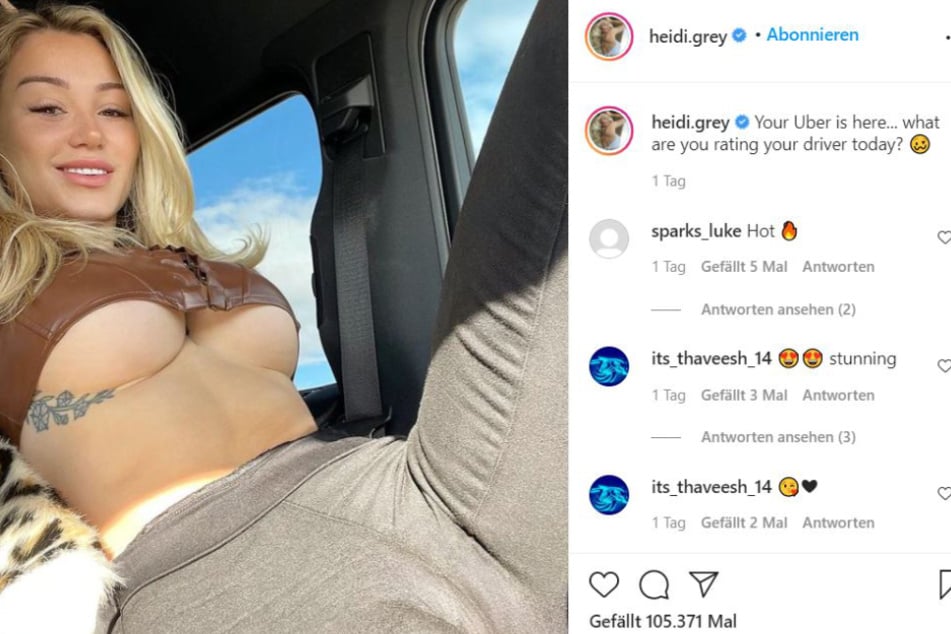 The 22-year-old blonde definitely didn't let her 2.8 million Instagram fans down in 2020. Quite the opposite: the sultry Instagram model posted a lot of sexy photos to round out the chaotic year.
The Californian wasn't about to let the year end without posting a pic highlighting her bust. On Tuesday, she shared a picture that really rocked her fans' world. The description of the steamy snap said, "Your Uber is here... what are you rating your driver today?"
The new post quickly racked up over 117,000 likes.
Heidi Grey also commemorated the holidays with a festive post of her and another influencer, Kiara Moon. The pictures ooze sex appeal and gave her something extra for the holidays.
It seems that the busty blonde isn't about to stop posting thirst traps for her fans. She already rang in the new year with another post.
This picture of the model may be less revealing than the post of her as an Uber driver, but it proves Heidi is celebrating 2021 with a bit of bubbly with a raspberry on top.
Cover photo: Instagram/Screenshots/heidi.grey