Opinion: Flaw in reparations study bill denies Black Americans full political agency
Washington DC – On April 14, the US House Judiciary Committee voted in favor of the historic HR 40 bill, which aims to create a commission to look at reparations for Black Americans. But even though this proposal is a necessary first step for racial and economic justice in America, it still contains a few troubling details that badly need revising.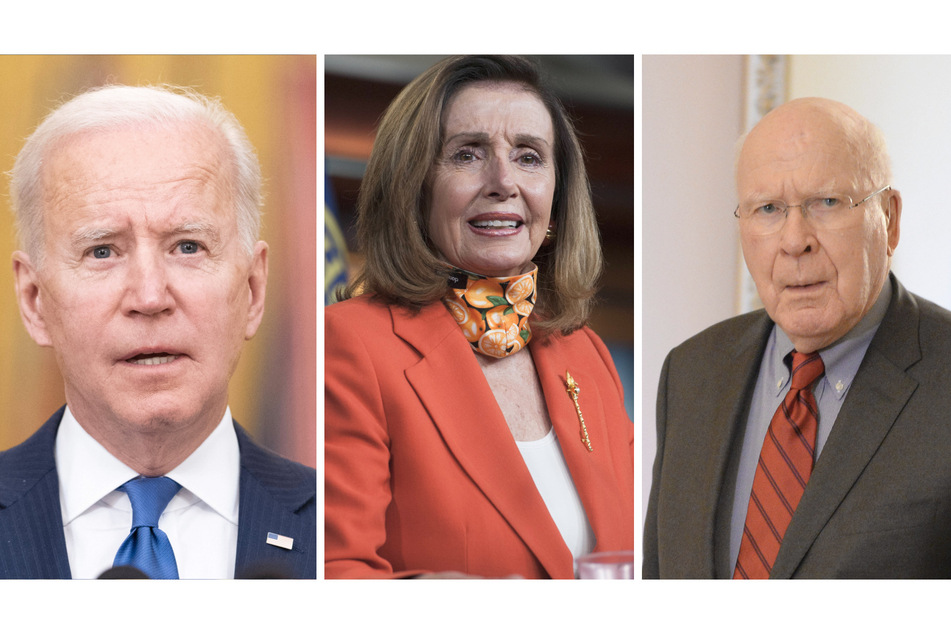 The problematic portion of the bill comes in Section 4, which determines who will be in charge of naming the commission's 13 members.
According to the legislative proposal, the president and speaker of the House would both get three picks each, while another one goes to the Senate president pro tempore.
The remaining six members will be drawn from "major civil society and reparations organizations that have historically championed the cause of reparatory justice." Exactly which organizations qualify and how they will get to name the commission members remains unclear.

This all means that Joe Biden, Nancy Pelosi, and Patrick Leahy would be picking over half the members of the commission. Two white men and a white woman, decisively shaping a group that is meant to study some of the most important issues affecting Black Americans.
Let's look at these three individuals a little more closely: Nancy Pelosi declared her support for a reparations study bill in 2019, but this is not the same as actually supporting reparations. Long an opponent of reparations, Joe Biden made a sudden turnaround and said he supported HR 40 in 2020. After decades in politics, could it be coincidence they both came around at the same time, even though this bill has been re-introduced in every congressional session since 1989?
Biden and Pelosi's support seems more like a calculated political maneuver rather than true conviction. And even if it were heartfelt, it's not for well-meaning white people to dictate the scope by which reparations may be studied.
Leahy, the senior senator from Vermont, has remained largely tight-lipped on the matter.
Under the current formulation, the majority of the commission would be chosen by people who are, at worst, unsupportive of reparations or, at best, out of touch with lived realities of racism and economic need in America. This is a serious weakness in the bill that must be addressed.
But Black Americans help elect the president and Congress members, right?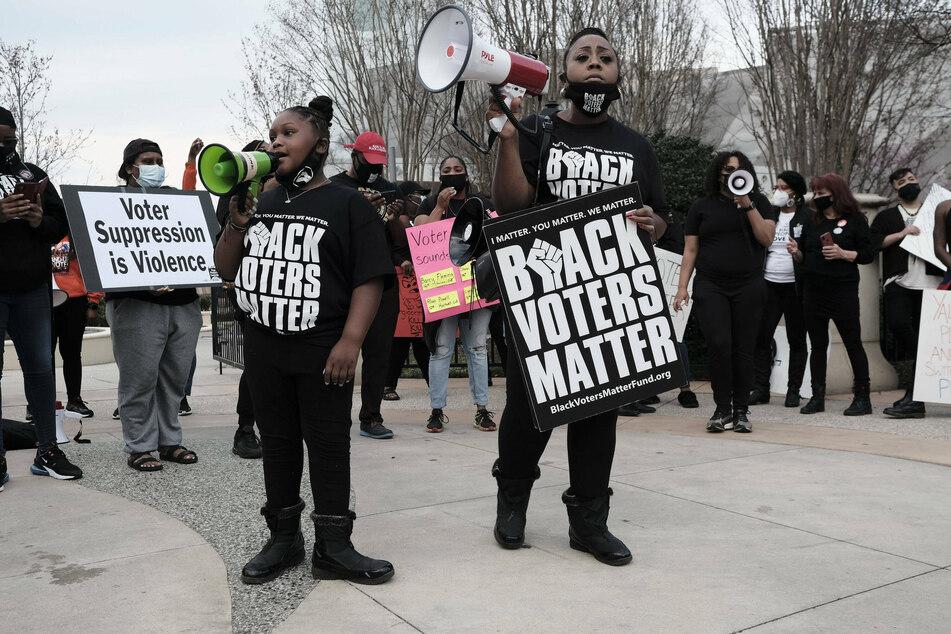 Theoretically, Black Americans ages 18 and older, just like all US citizens, can vote in federal, state, and local elections (in some states, so long as they have never been charged with a felony). Elected officials should then represent them and act in their best interests once in office. However, the reality of American electoral politics is far from this ideal.
Rampant voter suppression across the US severely limits Black political self-determination. Tactics including restrictive voter ID laws, gerrymandering, and the reduction of polling sites and voting hours have a disproportionately negative effect on Black Americans – not to mention predatory policing, mass incarceration, and felon disenfranchisement.
These measures, which are direct continuations of American's history as a slave state, leave Black Americans as a whole politically disenfranchised. Reduced voter turnout also weakens their negotiating power when it comes to making political demands.
Many Black Americans have been barred from participating in electoral politics. In the case of HR 40, that means many were not able to vote for the officials who may name the people responsible for studying racial discrimination and disenfranchisement and developing recommendations for the US government to right these wrongs.
Black Americans should write the terms of their own freedom
Reparations require a true reckoning with America's legacy of racial discrimination. This is not possible if the levers of power remain primarily in the hands of white politicians.
After all, how can the US government say it has truly come to terms with its history of oppression without affording victims the opportunity to dictate the terms of their own freedom?
Black American representatives, chosen by Black American communities, must be the driving force behind any true reparations study program.
For that reason, giving white politicians this much say in the matter goes against the spirit of reparations. That has to change.
Cover photo: IMAGO / ZUMA Wire