Today's horoscope: Free daily horoscope for Monday, August 22, 2022
Don't let the day go by without taking full advantage of all the opportunities before you. Find out in today's free horoscope how best to channel the celestial energies this Monday.
Your free horoscope on Monday, August 22, 2022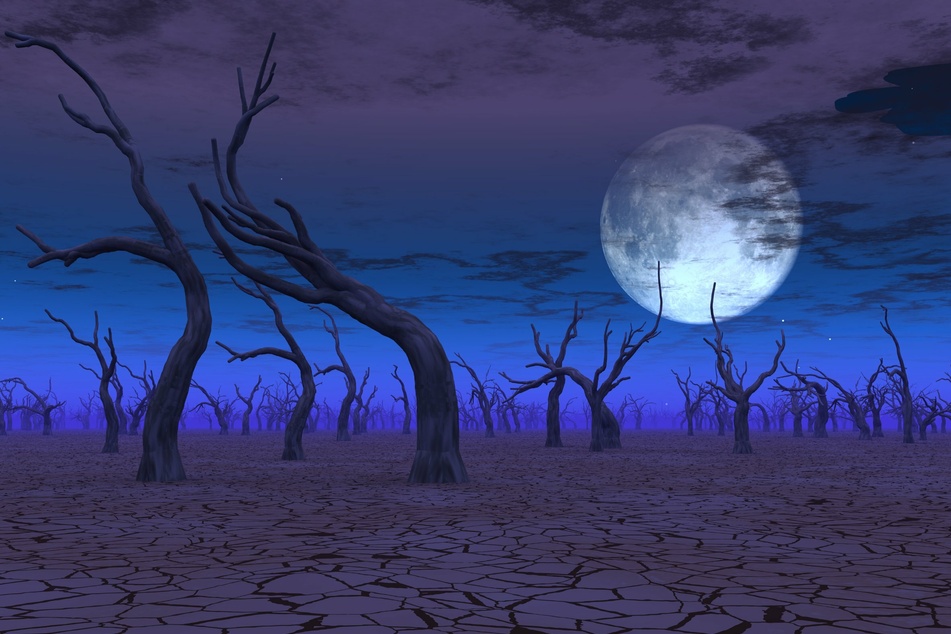 Would you like to catch a glimpse of the future to find out what fate has in store for you?
Astrologers have been trying for thousands of years to unveil the connections between our life on earth and the movements of the stars and planets.
Very personal messages for the twelve different signs of the Zodiac may be found in the daily horoscope. Each piece of advice may mean something different for each person.
You too can find out what advice the daily horoscope holds for your Zodiac sign this Monday. Each of the ascendants Taurus, Libra, Aquarius, Cancer, Scorpio, Leo, Virgo, Gemini, Aries, Pisces, Sagittarius, and Capricorn can receive cosmic tips to help them start the week on the right track.
Whether in health, love, career, or finances, you are in control of what you do with this newly acquired knowledge.
Aries horoscope: March 21 - April 19
Things will certainly not be boring. You're in a good mood, and it brings new energy into your love life. Hardly anyone will be immune to your charms.
Taurus horoscope: April 20 - May 20
It's a great time to talk things out and negotiate, and to be together and have fun with people you love. It's in moments like these that you shine, Taurus!
Gemini horoscope: May 21 - June 20
Times are not easy because the stars are pointing more toward tension than harmony. This will be clearly noticeable in the next few days. Professionally, you still have a lot of opportunities for growth. There's no reason to panic; things can only get better. You might even get a promotion!
Cancer horoscope: June 21 - July 22
You need more security, and that's all you can think about. Your imagination knows no bounds, and normal, everyday tasks are sickening to you. Don't delay in making that important decision; now is a great time for reflection and change.
Leo horoscope: July 23 - August 22
Now is not really the time for flirting but rather for self-reflection. But don't get too bogged down in your thoughts. Don't always believe what others tell you without thinking for yourself.
Virgo horoscope: August 23 - September 22
Something gnaws at you and makes you restless. Take care to maintain balance and harmony. You feel strong and able to cope with any situation.
Libra horoscope: September 23 - October 22
An atmosphere of honesty and objectivity reigns, and compromise is much easier to achieve than usual. Now is a great time to be productive and effective. You tend to be ruthless and sometimes a bit insensitive toward others, but you are relentless in the pursuit of your goals.
Scorpio horoscope: October 23 - November 21
Your partner is growing very distant. You have met a fascinating new acquaintance, and it is quite possible that you will fall head over heels in love. Your charm is sparkling.
Sagittarius horoscope: November 22 - December 21
You are full energy, and your talents are in demand. Keep your physical and mental powers under control and don't back down from the demands – success is calling your name!
Capricorn horoscope: December 22 - January 19
Financially, you should put on the brakes. Go ahead and pursue your interests, but that doesn't always have to involve spending money. You can't get an old love out of your head.
Aquarius horoscope: January 20 - February 18
At the moment, you feel a bit low-energy. That feeling will pass, and soon you will be at peak fitness again. In your love life, unclouded skies and an exciting encounter await you.
Pisces horoscope: February 19 - March 20
In the workplace, you would be wise to show a little more restraint. You should make plans for the future, but also let chance play its part. There will still be plenty of opportunities.
Cover photo: 123rf.com/rolffimages