Cali kid shows off dance moves in hilarious Christmas show viral video
Menlo Park, California - A video of an eight-year-old stealing the show with his dance moves in a recent school Christmas show has gone viral, and the internet is loving it.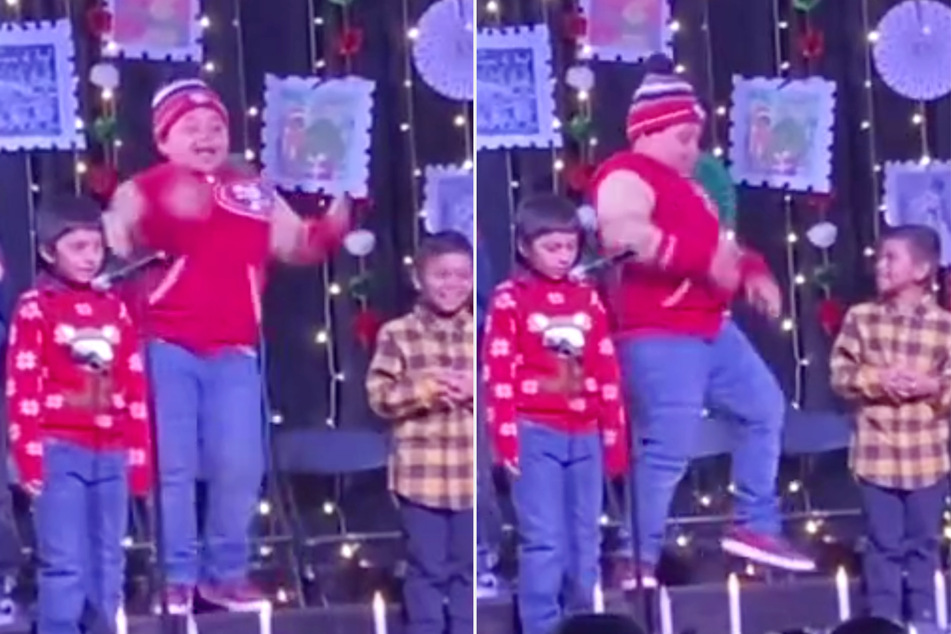 During a winter concert at a Bay Area elementary school, Jaden Williams decided to make his fellow performers and the audience smile with an impromptu dance number.
"I feel it come into my body and just want to dance and all that stuff," Jaden explained to NBC Bay Area. "I love dancing. It's in my blood. I just want to make them happy and wonderful."
Jaden and his family were thoroughly surprised when he became an overnight celebrity, as a video of his moves went viral.
"His classmate's mother actually posted it on her Instagram and it kind of took off, and she had tagged my wife to it," explained Jaden's father Kirk Williams. "It just started going viral from there."
The clip quickly garnered over 20 million views and 600,000 likes, and has since been shared by many, including The Woman King herself, Viola Davis.
"He's been like that since he started walking, and we got to have a lot of parties here at the house, always a lot of music going on," Kirk added. "Everywhere we go - friends' houses, parties, weddings - he's always grabbed the center of attention."
As Jaden is wearing a San Francisco 49ers jacket in his school show, his moves reportedly caught the attention of the football team, who invited him to perform during their game against the Washington Commanders on Saturday.
"Ok Jaden!! We see you!" the team commented on the tiny dancer's smooth moves.
Cover photo: Collage: Screenshot / Instagram / @lady_a_williams