Cat goes crazy when she sees what her owner is bringing home
Internet - This cat doesn't like what she's seeing and she has no intention of hiding it.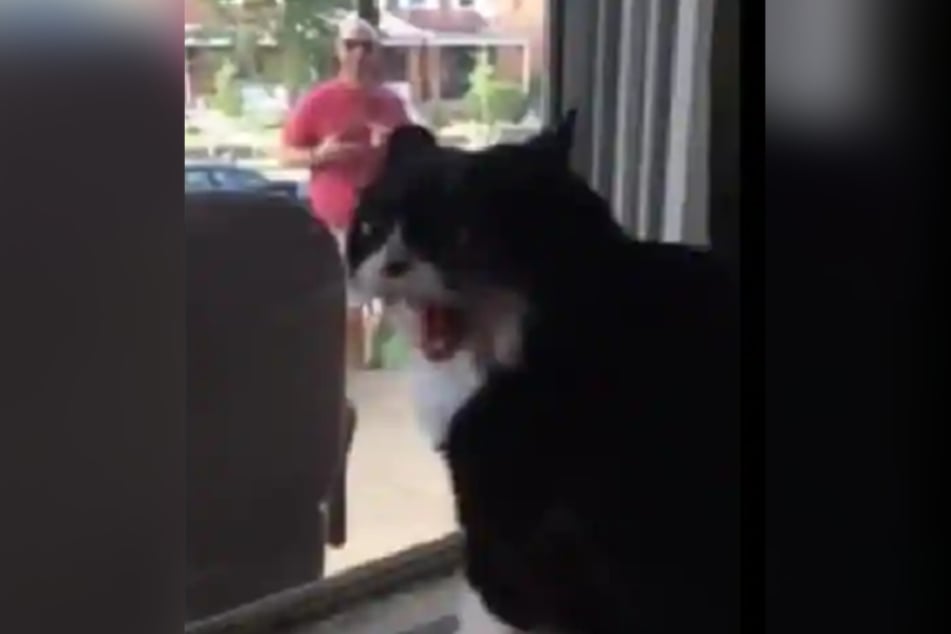 Cats are known to be loners who don't tend to tolerate new additions to the household – especially when the new arrival is a dog.
Reddit user nooa11 seemed to be unaware of this and forgot that felines aren't very good at sharing attention. But he was soon reminded of that.
In a clip shared on Reddit, a black and white cat can be seen sitting by the window looking out over the front yard.
Suddenly, the cat starts screeching wildly. As the camera follows her gaze, it quickly becomes clear what is causing the cat's alarmed reaction.
Her owner is just coming home – with a dog.
The person behind the camera tries to calm the cat down, but things just get more loud and hostile. The furious fur ball can't tear her eyes away from the new troublemaker outside her front door.
Clip of angry cat becomes a hit on Reddit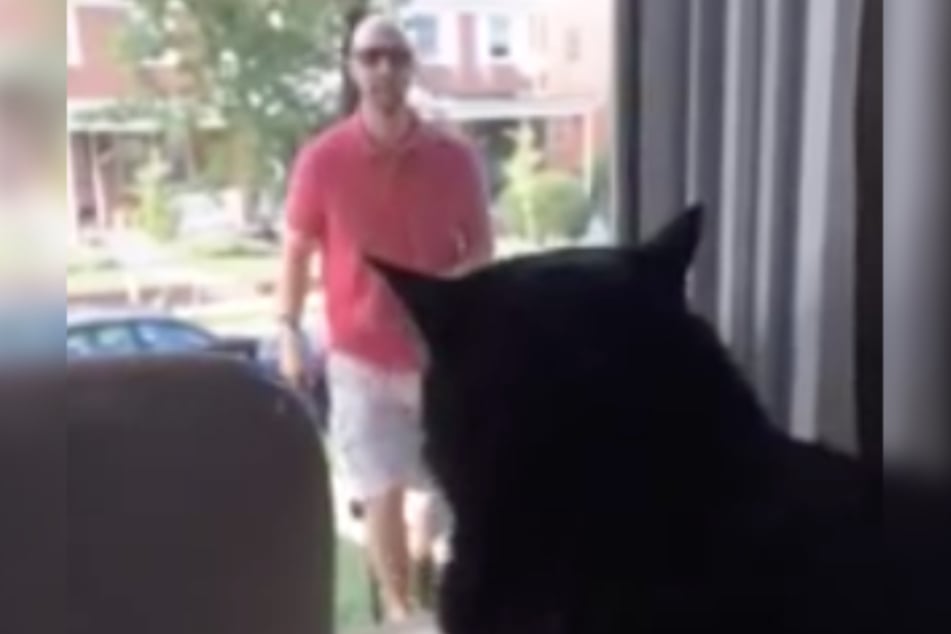 While the man slowly walks towards the window with the dog on a leash, the cries of the cat become more and more aggressive, and even when he knocks against the window and calls "Hey", the angry four-legged friend does not stop.
On Reddit, the clip published on Sunday has already been liked over 90,000 times. The comments section is also bursting at the seams. Followers can't stop watching the outraged meowing of the cat.
"Traitor!", one user replied, which seems like a perfect translation of the cat's yowling. Some users reported that their own four-legged friends reacted strongly to the video: "All four of mine just ran out the room; I'm totally saving this video for when I want some peace in future."
How the face to face encounter between the two animals turned out in the end is anyone's best guess.
Cover photo: reddit.com/user/nooa11/