Charity event ends in subpar brawl between two drunk golfers
Vereeniging, South Africa – There is no better time to settle your differences than while drunk at a charity golf event you might not have even been invited to.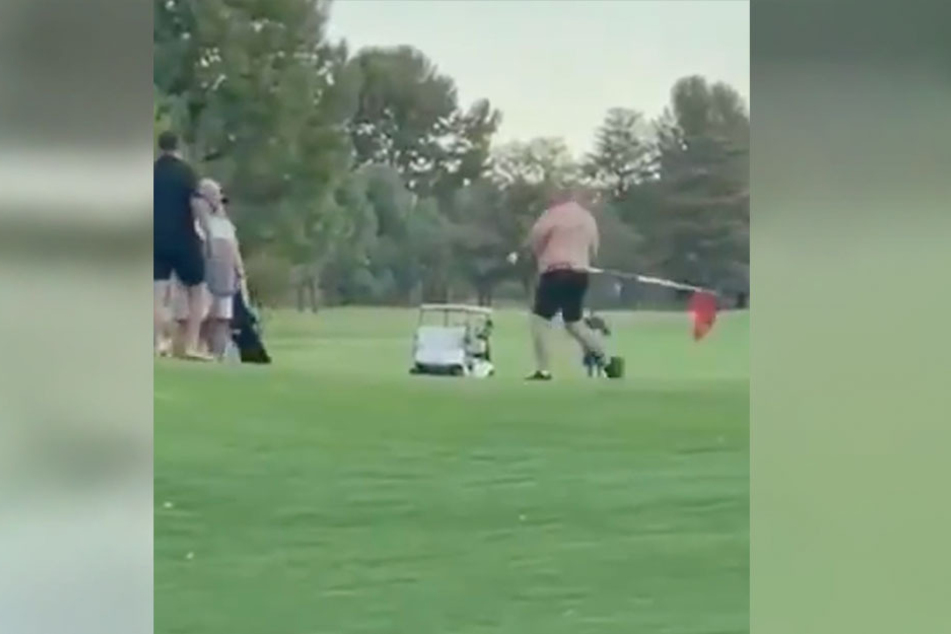 That's what two intoxicated men figured, with one even using the putting green flag to fend for himself in the scuffle.
The fight between the two men broke out at a fundraising event for a local school at Maccauvlei Golf Club, in the South African city of Vereeniging.
The video of the incident was posted on Twitter by MyBookie Sportsbook and has since gone viral across the internet, racking up over 800,000 views in two days.
Today UK News reported that the two drunken men were fighting over a lost cell phone that was returned to the last hole of the course. One of them had lost his phone and when he called it from the 18th hole, someone else answered, leading him to believe it was stolen. When the person who answered came up to the 18th hole to return the phone, madness ensued.
Both men started out the brawl fully-clothed, but it wasn't long until one had his shirt ripped right off his back.

Thirsty for revenge, the now shirtless man grabbed the flag pole from the putting green and started hitting his rival with it repeatedly.
Taking the high road wasn't an option
In the video, onlookers can be heard yelling out for the two to stop and the wannabe fighters eventually lose their energy.
Though this event was held by a local school, the organizer noted they had "no clue" who the men were, as they weren't parents of anyone at the school, or members of the club.
The manager of the golf course Deon Kruger confirmed the brawlers were blind drunk and insinuated they had brought their own booze.
"We do not condone nor allow drinking on the course but some players, like these, had snuck alcohol on to the course and were drinking while playing", Kruger told the New York Post.
How these two ended up hammered at a charity event for a school they didn't have a connection to is still unclear.
Cover photo: Screenshot / Twitter / MyBookie Sportsbook