Christmas miracle: TSA agent jumps conveyor belt to save an infant's life
Newark, New Jersey – A Transportation Security Administration (TSA) officer's swift actions saved an unresponsive newborn's life at Newark Liberty International Airport on Thursday.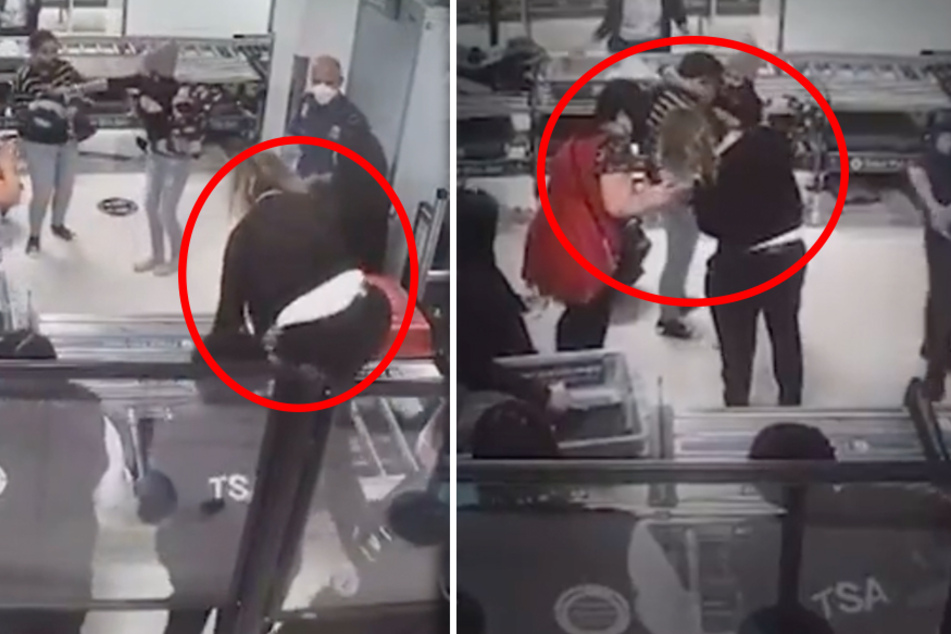 TSA officer Cecilia Morales is being hailed as a hero, and for good reason.
On Thursday, Morales wasted no time springing to action when she realized there was an unresponsive two-month-old boy in the security checkpoint line at Newark Liberty International Airport.
According to a press release from TSA, a woman who was traveling with her infant son went to pick him up out of his car seat at airport security when she noticed he wasn't breathing.
The woman began screaming for help and did her best to revitalize her young son, but ultimately failed.
When Morales, a trained emergency medical technician (EMT) with 10 years of hands-on experience, became aware of the predicament, she attempted to instruct the mother from afar.
"But she was so nervous and I knew if I didn't get over there, it wasn't going to be a good outcome," Morales said, according to the release.
It was at this moment when Morales knew she needed to act immediately, and proceeded to jump over the luggage-screening conveyor belt, rushing towards the mother and her young child.
The mother then handed the baby to the TSA officer, allowing her to perform the Heimlich maneuver on the infant. Morales said the baby began to breathe again on the second attempt, noting, "The mother was too nervous and in shock to hold her son, so I carried the infant through the walk through metal detector," until the paramedics arrived on-site.
In the release, Thomas Carter, TSA's Federal Security Director for New Jersey called Morales a literal life-saver, adding that her, "Quick reaction and actions helped ensure that this family will have a happy holiday season."
"We are proud to call her one of our own," said TSA Manager Ayrana Frazier of having Morales on-staff.
Cover photo: Collage: Screenshot/Twitter/TSA_Northeast