Father recreates Diagon Alley from Harry Potter for his daughter
London, UK - What do you get your little daughter for her birthday? A father from Britain had a uniquely special idea. He recreated the famous cobbled shopping street from the movie Harry Potter in a walk-in closet of their house. He captured his daughter's amazed reaction on camera.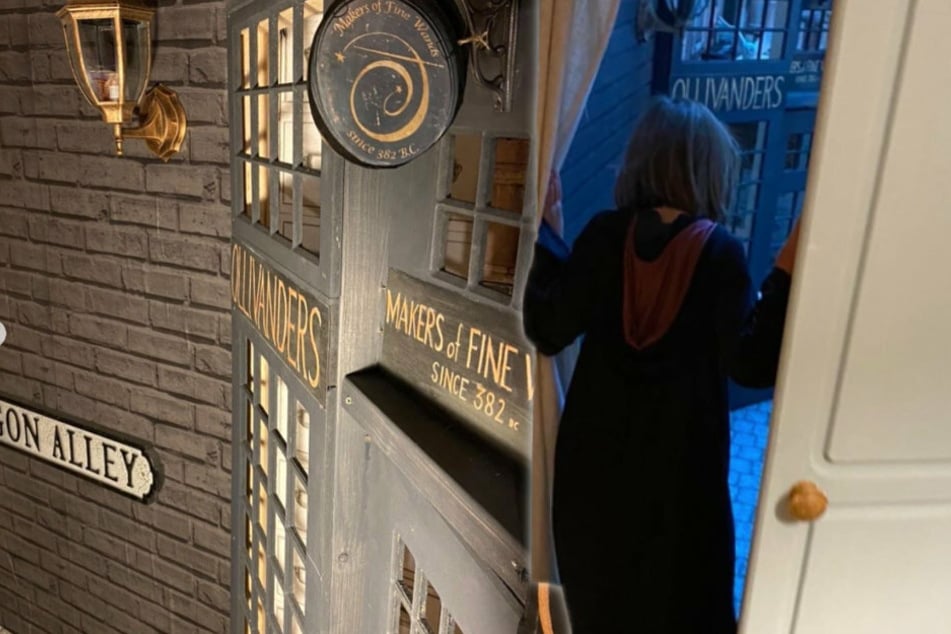 In the Harry Potter universe, love turns out to be one of the most powerful forms of magic. But one dedicated dad proved there's nothing fictional about this truth.  
Dylan, a family man from London, spent months working his magic to create a big surprise for his little daughter, Ella. He told BoredPanda magazine all about it.

Since his little girl was a huge Harry Potter fan, Dylan decided to create a replica of Diagonal Alley inside an unused walk in closet of their house.
The inspiration came to him one day during lunch as he was standing in the room that was hardly ever used. With the family's home being an old Victorian semi-detached house, it looked like a miniature street. He quickly began making plans.

Recreating the famous street turned out to be quite the challenge and he spent weeks thinking about how to go about it. On August 24, he began to put his plans into action so he could finish by the end of September, in time for Ella's birthday.

He began by stocking up supplies from the internet, like tiny books or quills, which he put in the future shop windows. He even built a model of the street. Finally, he ordered some wood and got some help from his buddy Rob, who created the storefronts.
"It was a bit of a marathon doing it on my own, but music helped me through," Dylan said. He listened to Oasis, Coldplay, The Beatles, and Pearl Jam while working.
Ella's very own Diagon Alley
Ella had no idea what her father was building until the day of the big revelation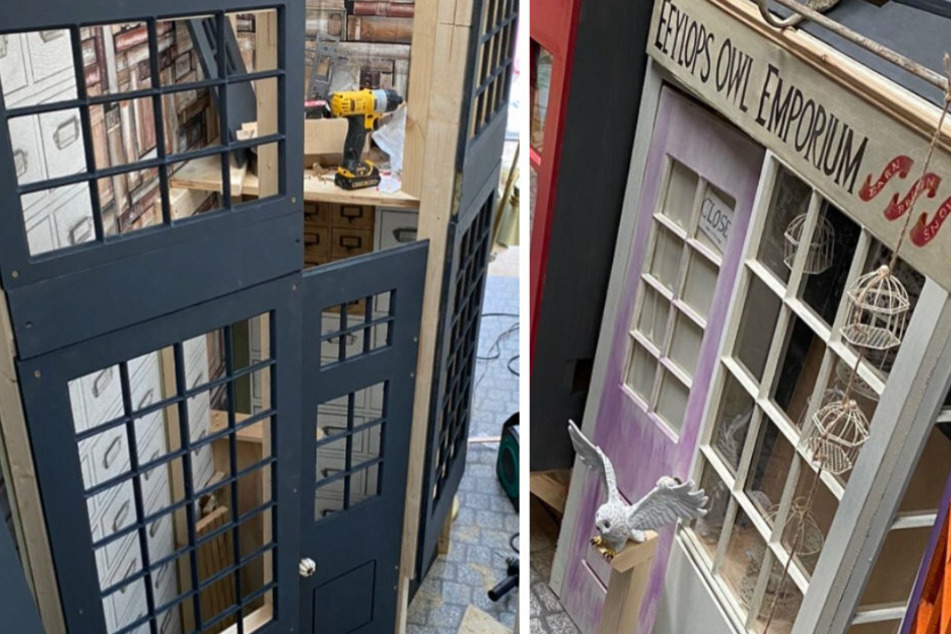 His building project was supposed to be a surprise, so the Brit did his best to hide his plans, and indeed he succeeded!
Finally, the big day of the unveiling came, and when Ella came home from school on her birthday, they played hide-and-seek together.
Ella already knew that her father had built something for her. It was hard to miss how busy he had been during the previous weeks.
Soon she came across the curtain that led to the walk in closet, and the discovery of the magical surprise caused her to cry out in delight.
"Can we keep this forever?" she asked her father. Then they explored all the stores and opened the gifts Dylan had hidden for her. They played together for the rest of the weekend and the dad even dressed up as Hagrid.
On Instagram and Facebook, Dylan proudly posted many pictures of the project, showing that the space is actually not that small with its 18 square feet. 
But that's not all – he also promised to tackle other projects. His latest one is supposed to be ready for Christmas. What it will be? The father gave a hint at the end of a video uploaded to YouTube.
Apparently, Harry Potter is no longer little Ella's favorite movie. After all, she was only allowed to watch the first part of the series because of her young age. Now she loves Mary Poppins more than anything else, so Dylan might just be taking a look at the house's chimney. 
Cover photo: Instagram/Bildmontage/ellasecretstreet