Playboy model goes shopping with a bondage mask
Miami, Florida - Francia James has already washed alligators and taken a mud bath in front of tourists. The coronavirus pandemic is just another opportunity for the busty Playboy model to continue her sexy stunts.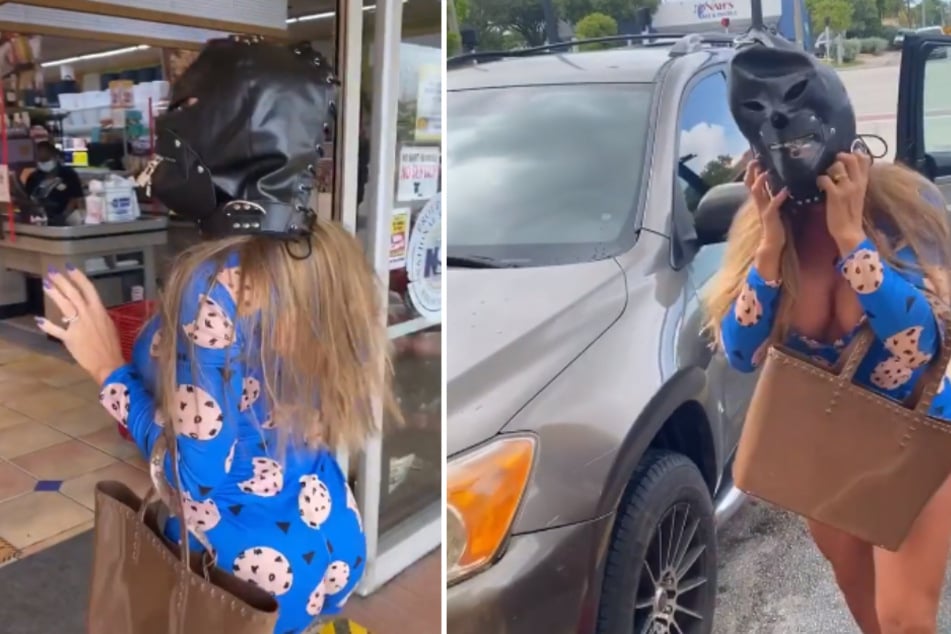 The Colombian playmate has over 5.5 million followers on Instagram page and her latest post probably won her a few more.
In the video, the curvy beauty pulls up to a supermarket, but seems to have forgotten her mask.
Luckily, she happens to have a perfect alternative in her car. The Miami-based model digs out a black leather bondage mask from under the seat and struts into the store without a care in the world.
Of course, this wouldn't be a Francia James clip without a tight-fitting dress with a very revealing cleavage.
The video ends before we get to see how other shoppers react to this original take on the current coronavirus regulations, but a bondage mask technically meets the face covering requirements.
Francia James is not just sexy but also incredibly funny
Francia James clearly has a talent for coming up with funny and creative gags for her fans, and she already has an impressive catalog. 
From asking a hot dog vendor for the "biggest one you've got," to driving around covered in nothing but Spider-Woman body paint, she always serves up her comedy with extra spice.
Cover photo: Instagram Screenshot @francety