Internet Explorer has encountered a problem and needs to close – forever
Redmond, Washington - Good night sweet prince! After 27 years, many of which were spent being the butt of the joke among browsers, Internet Explorer is finally being put out of its misery by Microsoft.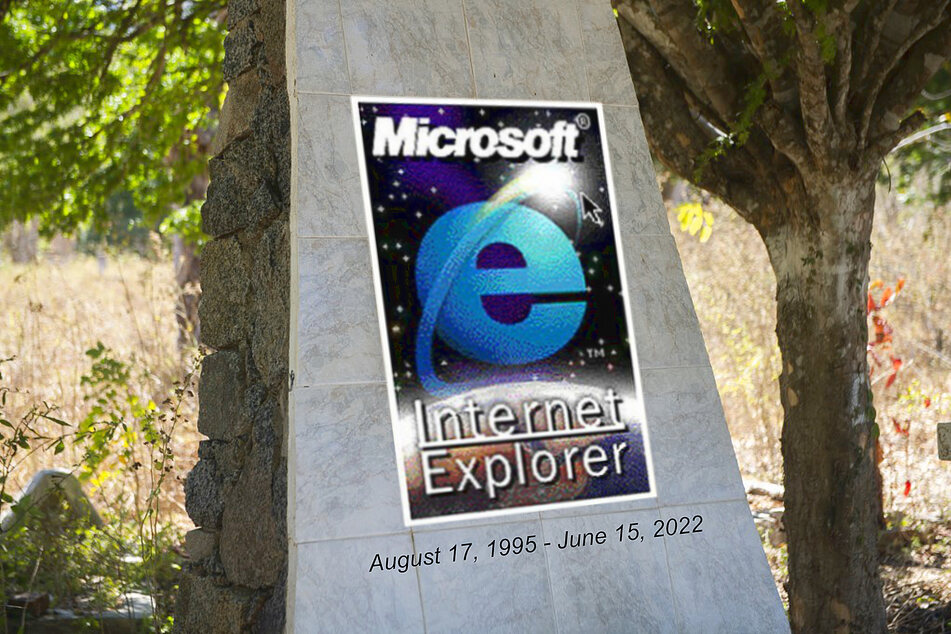 Microsoft is ending support for most versions of its Internet Explorer 11 browser on Wednesday, having announced over a year ago that the program would be removed from most versions of Windows 10.

It's been a long journey for IE, which was first released in 1995 as part of the add-on package for the Windows 95 operating system.
But with later versions, the browser was available as a free download or in service packs. The turn of the millennium was a golden age for Internet Explorer, as it was the most widely used web browser at the time, attaining a peak of about 95% usage share by 2003.
Even at the height of its powers, though, it was never exactly popular, with its buggy features and maddeningly slow speed driving users up the wall. Then came the launch of the vastly superior Firefox (2004) and Google Chrome (2008), which quickly turned IE into fodder for jokes and memes.
The rise of the smartphone eventually signed the Microsoft product's death warrant, as mobile operating systems such as Android and iOS don't support Internet Explorer. New feature developments were discontinued in 2016 in favor of the new-but-not-so-improved Microsoft Edge.
Since Internet Explorer is a Windows component and is included in long-term lifecycle versions of Windows such as Windows Server 2019, it will continue to receive security updates until at least 2029.
A mixed farewell to Internet Explorer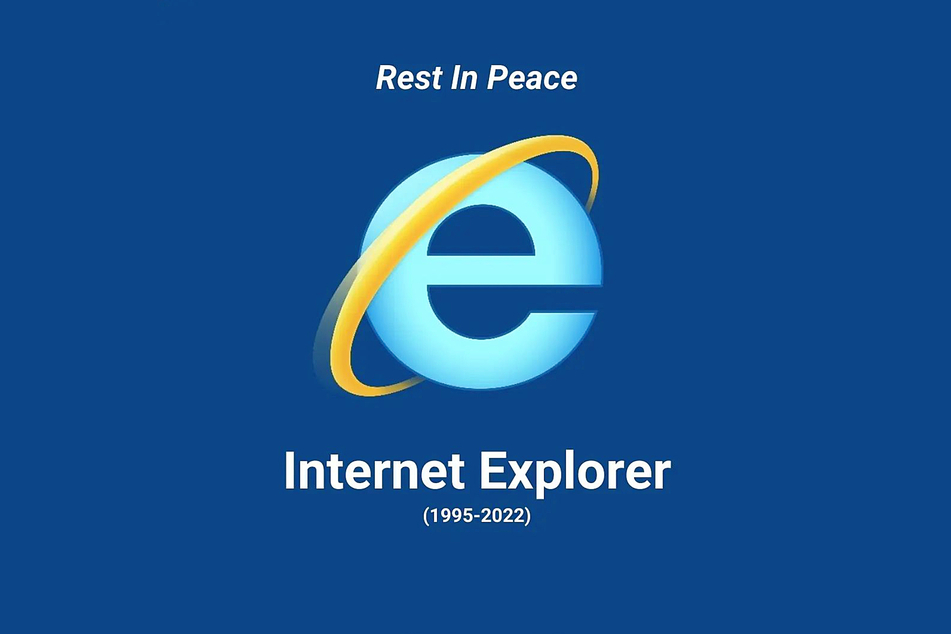 As the day of Internet Explorer's demise came, it was hard not to notice a tinge of regret and nostalgia in even the most savage of takedowns that flooded Twitter.
Not many relics of Web 1.0 made it this far and despite all the keyboard-bashing, teeth-gnashing frustration that the browser caused for users, the presence of that instantly recognizable icon somewhere in the start menu was almost comforting for some of us – as long as we never accidentally clicked it, in which case those warm fuzzy feelings were replaced by cold sweats.
But back to those savage takedowns, of which there were many.
"Internet Explorer is finally shutting down on June 15 after 27 years. Seems it's lagging a bit, I clicked 'close' 26 years ago," tech podcaster Scott Hanselman wrote.
YouTuber Marques Brownlee also chipped in with a classic: "Today marks the official end of Microsoft's support for Internet Explorer. RIP to the #1 Chrome installer of all time."
Here are a few more highlights to chuckle at.
Farewell then, Internet Explorer, which encountered a problem and needs to close for the last time.
Cover photo: Collage: CLAUDIO CRUZ / AFP, PASCAL GUYOT / AFP