FedEx meets UPS on an icy winter road, what happens next is heart-warming
Internet - What happens when a FedEx delivery driver is stranded in the snow? Will UPS give him the cold shoulder?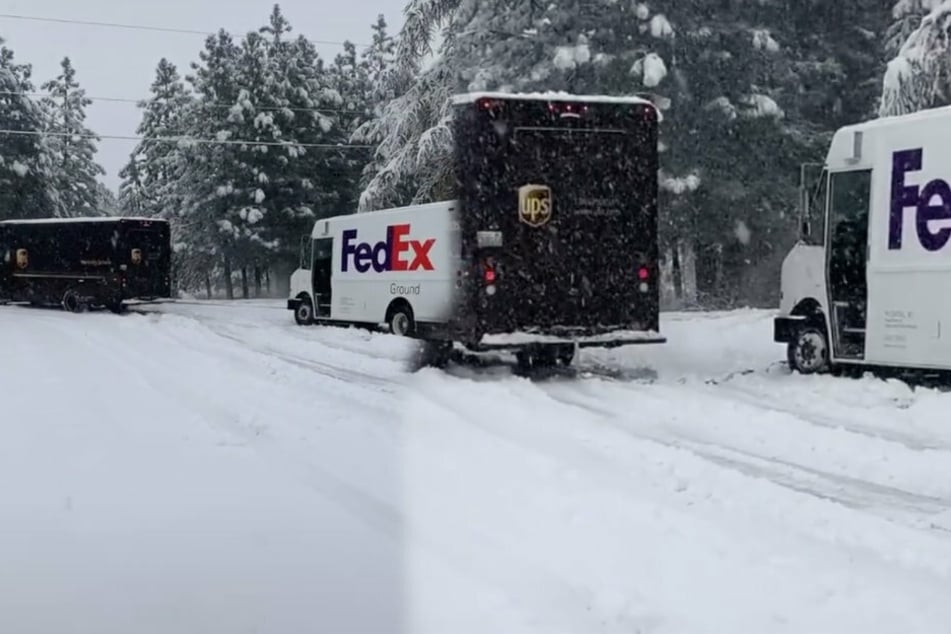 By the end of October, heavy snowfall already covered parts of the United States in a winter wonderland. The icy roads came as a surprise to many, as one FedEx driver could attest when his van got stuck on the side of the road.
Bystander Laura Jean Bean saw the incident and pulled out her smartphone to record what happened next. As her viral video on TikTok showed, help came from none other than a UPS delivery van!
Despite the strict time pressure that delivery drivers sometimes face, the UPS employee came to the FedEx driver's aid.
In the video, the brown UPS vehicle pulls the white van out of the snow with a rope.
The rescue succeeded, allowing the two vehicles to continue driving after a few moments.
The short clip has almost a million views and people were thrilled by the display of solidarity. One user wrote: "That's what happens when we all work together, no matter which team we're on. We get it done. For everyone."
Viewers are enthusiastic about the solidarity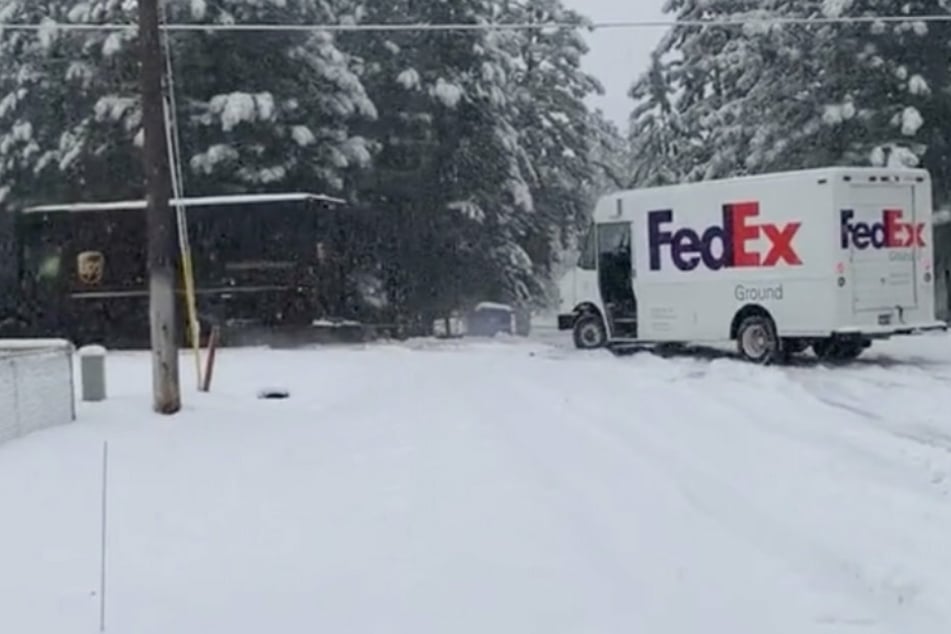 In a previous video shared by Laura Jean Bean, the FedEx truck is still in motion. She was just about to film someone skiing on the snow-covered streets when she spotted the van, which got stuck a few seconds later.

Laura was thrilled by the rescue. "Just helping a buddy out," Laura wrote in the video description, channeling the helpful UPS driver's thoughts. People thanked her for capturing this heart-warming interaction.
The solidarity on show between these two competitors is something that everyone across the country could use a little more of!
Cover photo: TikTok/Screenshot/Collage/laurajeanbean3