Party's over: Miami Beach introduces curfew after Spring Break shootings
Miami, Florida - Spring Break in Miami Beach has started off in the worst possible way, with at least five people injured after two separate shootings.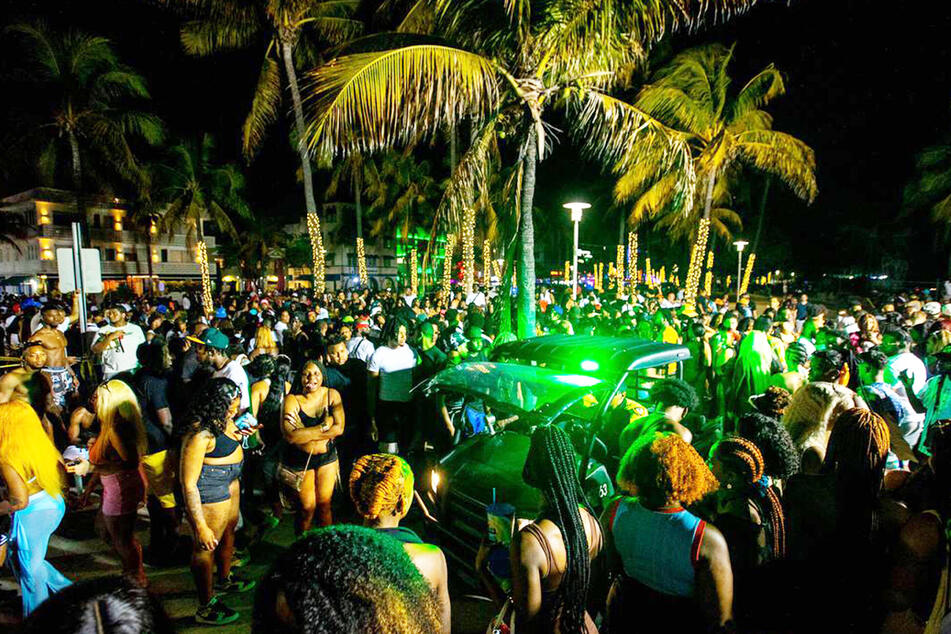 Last weekend was a grim one for residents and tourists in Miami Beach, as gunshots rang out and people were hospitalized.
Four police officers were also injured after being hit by golf carts as the chaos raged.
Fed-up authorities on Monday announced a state of emergency and curfew is being put into place starting Thursday at midnight, according to the Miami Herald.
No one will be allowed outside in South Beach between 12 and 6 AM on Thursday, Friday, and Saturday. There's a decent chance the curfew could be extended further on Sunday.
There won't be any traffic checkpoints, but police will be asking anyone found outdoors during curfew hours to either leave South Beach or return to their accommodation.

Seemingly at the end of his tether, Miami Beach Mayor Dan Gelber said of the throngs of people flocking to his city for Spring Break: "We don't ask for it, promote it, or encourage it. We just endure it."
"If you want to see what a very frustrated and angry mayor is, you're looking at it," he added at a press conference cited by the Herald.
Trouble during Spring Break isn't a new thing. In fact, last year's disorder was even worse, despite earlier curfews due to Covid.
Gelber acknowledged that the newly announced measures may not be enough to calm things down: "It's very hard to stop idiots and criminals from doing certain things."
Cover photo: IMAGO/ ZUMA Wire