Police officer who killed Tamir Rice resigns after outrage over his hiring as cop in Pennsylvania
Tioga, Pennsylvania - Ex-Cleveland cop Timothy Loehmann, who shot and killed 12-year-old Tamir Rice in 2014, has been hired as a police officer in Tioga, Pennsylvania.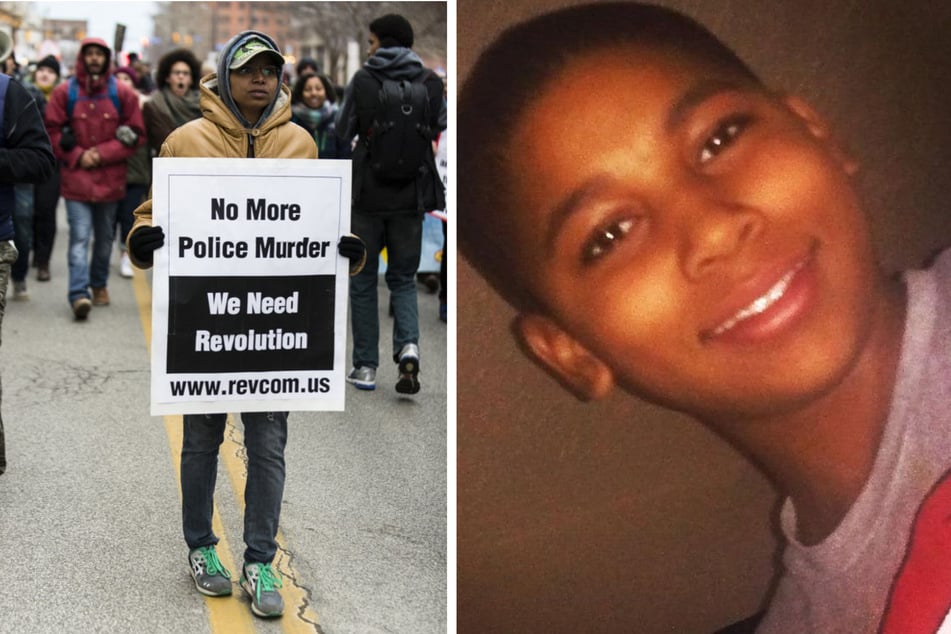 Loehmann was sworn in in Tioga, a community of around 700 people, on Tuesday, the Williamsport Sun-Gazette reported.
Tioga Borough Mayor David Wilcox said he wasn't aware of Loehmann's background when he swore him in. He explained that the city council is responsible for hiring decisions and that he hadn't been made aware of Loehmann's history.
"I was under the impression that there was a thorough background check into him, that he didn't have any issues," Wilcox told Cleveland.com and The Plain Dealer. "I found it strange that someone would move here all the way from Cleveland, Ohio, for $18 an hour. But I heard that he wanted to get away from it all and come here to hunt and fish."
Loehmann, who is white, shot 12-year-old Tamir Rice, who was Black, outside a local recreation center in 2014 after a 911 call reported a suspicious person with a gun. The "gun" was actually a toy. Rice died at the hospital the following day.
An Ohio grand jury in 2015 failed to indict Loehmann over his role in Rice's death. The officer was fired in Cleveland two years later – not for fatally shooting a boy, but rather for lying on his job application.
Loehmann had said he left his previous job as a cop in Independence, Ohio, for "personal reasons." In fact, he was asked to leave after displaying "emotional instability" and "lack of maturity" during firearms training.
Tioga officials face backlash over Loehmann's hiring
After Loehmann's instatement in Tioga, Samaria Rice, Tamir's mother, told Cleveland.com, "Whoever hired him made a big mistake. He shouldn't be a police officer anywhere in the United States."
Subodh Chandra, the Rice family's attorney, said, "Tioga officials apparently don't care whether a police officer was considered mentally unfit for one department, lied on his application to another, rushed upon and slew a child, and then lied about calling out warnings to Tamir – when his window was rolled up on a winter's day."
Dozens of protesters gathered in Tioga on Wednesday after Loehmann was sworn in to demand answers and speak out against the cop's hiring.
Update, July 7, 5:50 PM ET: Timothy Loehmann resigns from Tioga
Timothy Loehmann resigned Thursday from his position in Tioga.
"Effective this morning, Timothy Loehmann has officially with drawn his application for Tioga Borough Police Officer," read the borough's website.
Earl Ward, another attorney for the Rice family, confirmed he stepped down due to the protests and outrage over his hiring.
"While it is welcome news that Loehmann won't be inflicting himself on the people of Tioga, the officials of that town need to be held accountable for their atrociously poor judgment," Chandra said.

Cover photo: Collage: ANGELO MERENDINO / GETTY IMAGES NORTH AMERICA / GETTY IMAGES VIA AFP & Screenshot/Instagram/tamirricefoundation