San Antonio cop who shot teen eating burger in McDonald's parking lot arrested
San Antonio, Texas - A former police officer who shot a teenager multiple times in a McDonald's parking lot was arrested Tuesday on two very serious felony charges.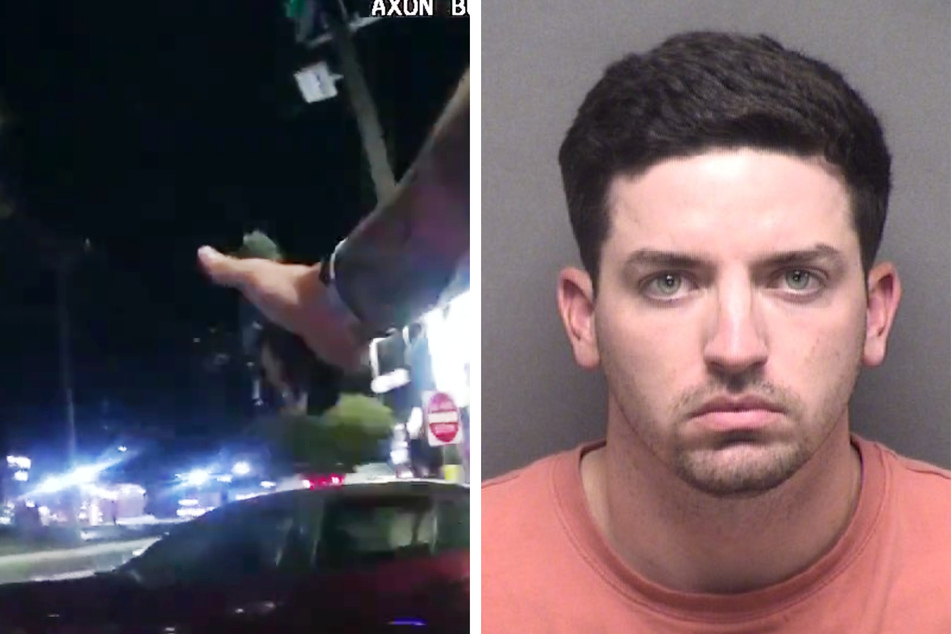 James Brennand turned himself over to law enforcement and is being charged with two felony counts of aggravated assault by a public official from an incident that took place on October 2.
Body cam footage showed Brennand, who was an officer at the time, approach a car he recognized, swing the car door open, and demand the driver get out.
The driver, Erik Cantu (17), was caught by surprise, attempted to reverse his vehicle, hitting Brennand with the open car door. The cop then opened fire, hitting the teenager multiple times as he drove off.
The two charges are for each passenger in the car, as Cantu also had a 17-year-old friend with him that was unharmed in the incident.
Cantu was initially charged with evading police and aggravated assault, but the charges were thrown out by a local district attorney.
Brennand was fired the next day, but did not receive any charges until Tuesday.
Danny Diaz, the president of the San Antonio Police Officer's Association, told ABC News that the union will not be representing Brennand in court, explaining that "new police recruits must complete a 1-year probationary period before becoming eligible for benefits provided by the union."
The lawyer for Erik Cantu's family described the teen as being in "critical condition and literally fighting for his life every minute of the day as his body has endured a tremendous amount of trauma."
Cover photo: Collage: Screenshot / Twitter / @Xx17965797N & San Antonio Police Department