Ready to roll: Nine tips to help you pack for your next vacay
Some love it, others dread it: Before every trip, it's packing time.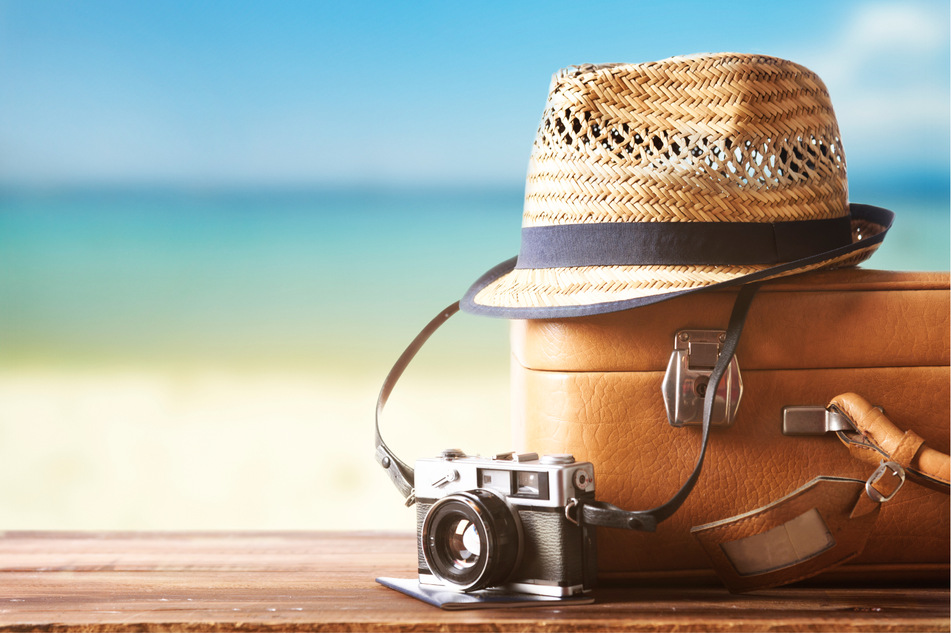 Are you preparing for your next big vacation?

Everyone needs time to break away from the daily grind and relax in a beautiful locale, but sometimes packing for your big getaway can feel like an added layer of stress.
Do you get overwhelmed when it's time to pack for your big trip?
You may be dusting off your suitcase and wondering where to begin – and you're not alone.
Make a plan, say experts, and your packing will be less of a headache.
Check out these nine tips which will make filling your suitcase a new experience.
1. Only pack clothes you can easily mix and match
"When you're traveling, only take clothes with you that can be combined in several different ways," says style consultant Sonja Garrison. She says it's better to opt for plain, monochrome basics than to have too many items that may clash. You can always add scarves or other jewellery to vary your outfits and make a fashion statement.
Accessories are also handy as they do not take up much space in your suitcase. Meanwhile, store your jewellery in small, individual fabric bags to prevent things from getting tangled up or snagging your clothes with any sharp edges, says Garrison.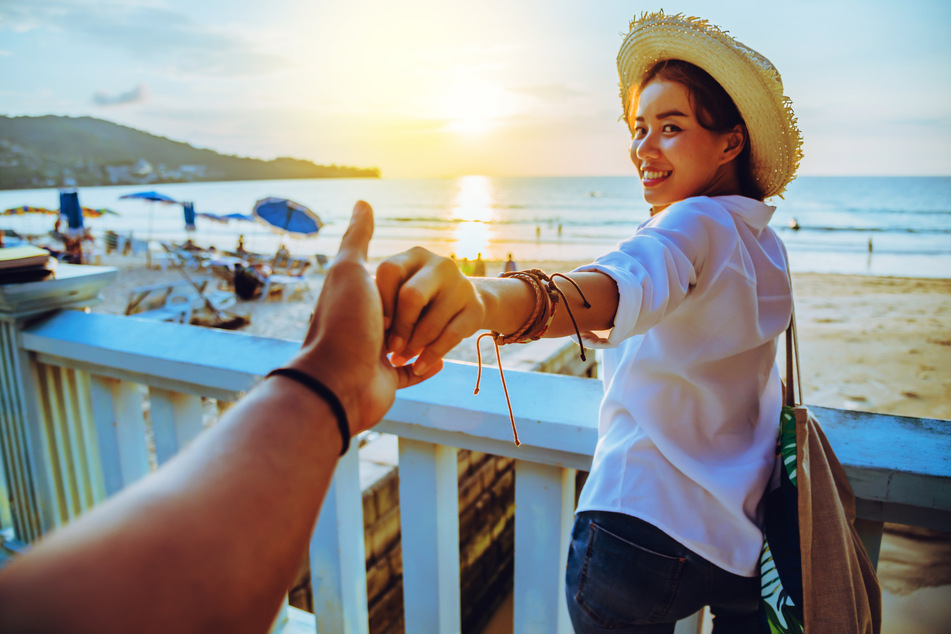 2. Begin by putting heavy items at the bottom of your suitcase
Place any heavier items, such as toiletry bags, books, or shoes, at the bottom of your suitcase or close to the wheels, if it rolls. Placing the heaviest items at the bottom and in the middle will prevent them from becoming dislodged and creasing your clothes.
3. Place your liquids in a bag
Put any shower gels, shampoos, or creams into small travel bottles and jars that have screw caps, then place these in a sealable plastic bag. That way, if anything spills, it won't soil everything else in your case.
4. Roll, don't fold
Roll your scarves, light shirts and trousers rather than folding them, says Garrison, as that means they will be easier to store and will be less creased. You can then line up the rolled-up clothes in your suitcase to create a flat surface.
Next, on that flat surface, place your folded blouses and shirts, though don't do that until the last minute if they are delicate, and unpack them when you arrive so they can shake out.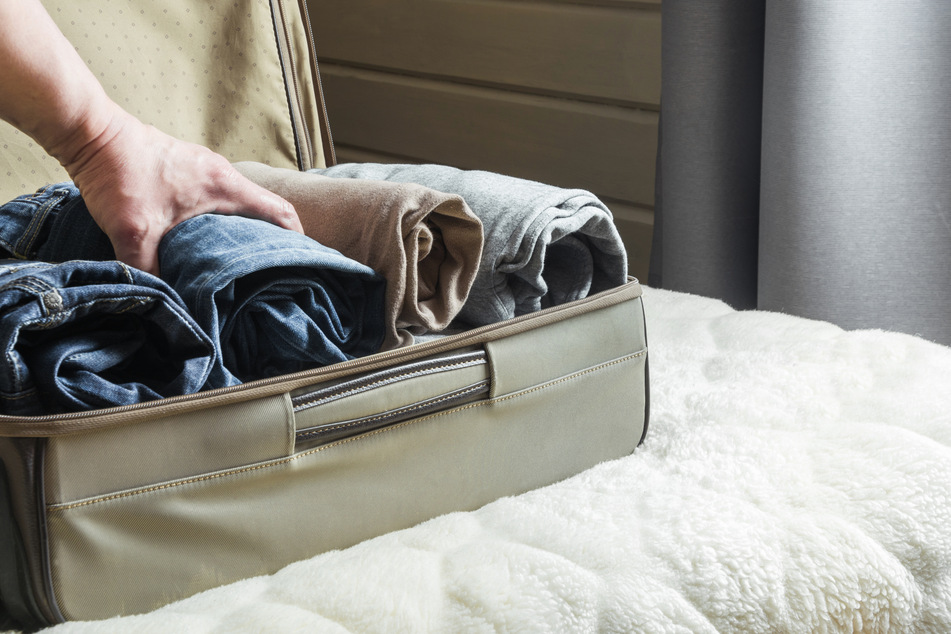 5. Better to pack things snugly, rather than loosely
A pro tip if you want your clothes to be free of creases is to pack them snugly, rather than too loosely in your case, so your items are held neatly in place and aren't in danger of moving around and getting wrinkled.
That advice is easiest to follow if you have the right sized suitcase for your packing. You can't help clothes slipping if you still have a lot of empty space in your case once you are finished. Try a smaller case, which might encourage you to take less.
6. Fill any gaps to save space
Garrison recommends staggering individual items of clothing to save space and keep the clothes together better.
Be smart when you fill up any gaps, a process best done last of all, by placing your socks and underwear in the bits of the case where there's still space.
7. Try using an organizer and wardrobe suitcase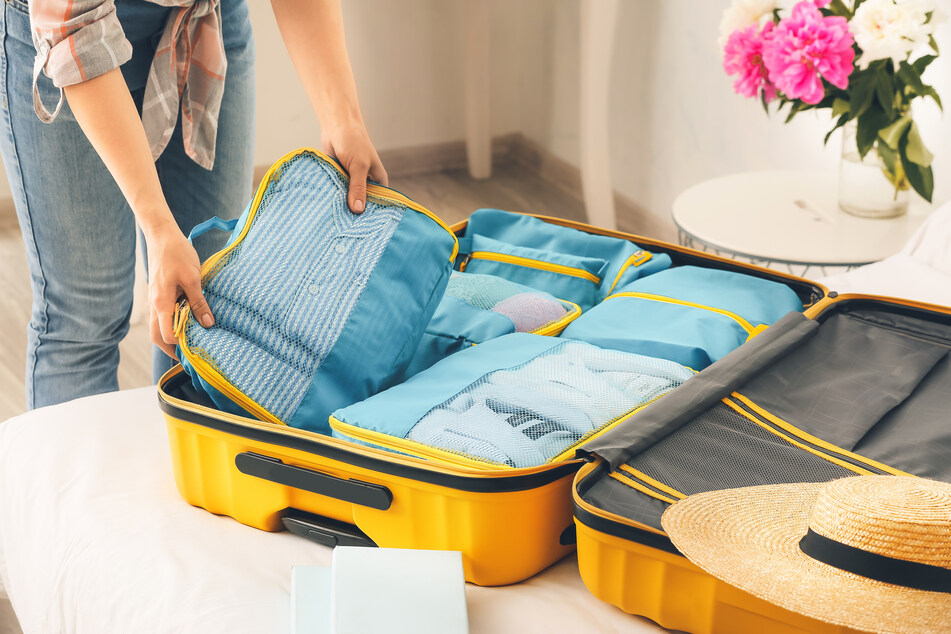 If rolling clothes feels wrong to you but you still want your suitcase to be neat and tidy, try using insert organizers, says Garrison. They are helpful as you can use them to keep an outfit together so you can place it straight in your closet or drawers once you arrive.
You can also try wardrobe bags as an alternative. These have fixed compartments and are best for longer trips where you have a series of stopovers, as you don't have to clear out every item of clothing.
Wardrobe suitcases are also useful if you want to store many other things besides clothes, such as books and toys, as the individual compartments give you a better overview.
8. Keep any emergency items in your hand luggage
Make sure you have everything you need for an emergency in your carry on in case your suitcase winds up getting lost or delayed. Airlines will reimburse you for some of your emergency purchases, but it is better to be prepared. Pack underwear, a few cosmetics, and a large, warm scarf, says Garrison. Your valuables and electronics, such as cameras or laptops, should be in your hand luggage anyway, along with any medication.
Bear in mind also that your suitcase should not contain any spare batteries, including lithium metal or lithium ion cells or batteries. If you are flying, bring them with you into the cabin.
9. Secure your case with a luggage belt and TSA lock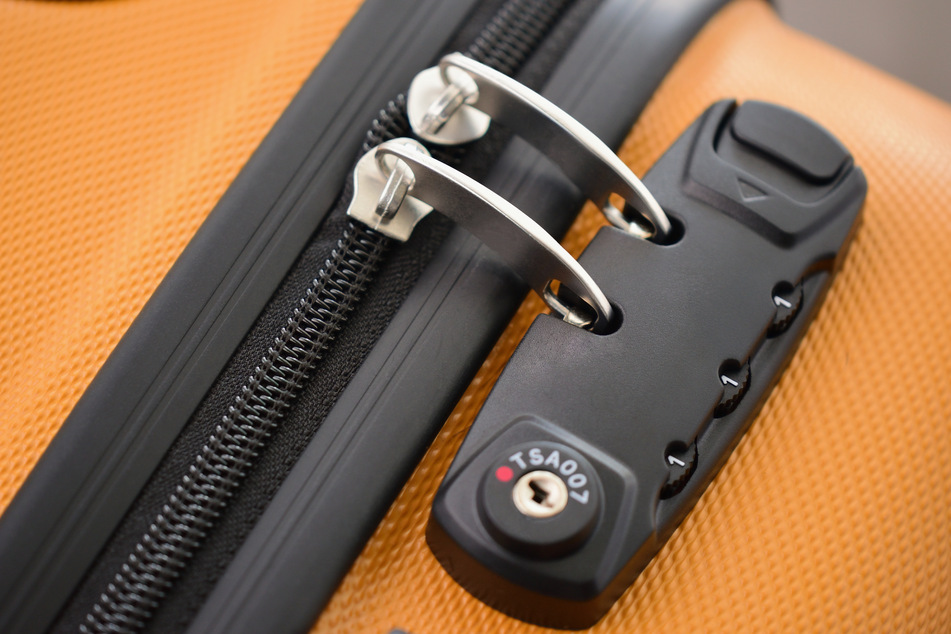 Secure a hard-side suitcase with a luggage strap or belt so it won't suddenly spring open if the lock breaks. You can also have your case wrapped in plastic at the airport, to provide additional protection from dirt or scratches.
If you use a TSA lock on your case, that means it won't need to be forced open in the event of a security checks.
In some countries, security service providers commissioned by the police open suitcases if they suspect them of containing prohibited items. If the case is closed with a TSA lock, they can open it with a master key.
Lock maker Travel Sentry says 55 countries and 650 airports worldwide use this global security system, a standard made by the American Transport Security Administration, which comes marked with a red diamond.
Ditch the packing stress with these expert tips, and you'll be able to focus on what vacation is all about: relaxation!
Cover photo: 123RF/miss_j