The complete guide to choosing the right bike
New York, New York - Endless – there is no other word to describe the range of bicycles on offer if you're buying right now. This guide is designed to help you answer the most important questions, so you can narrow the selection down and take some climate action for a spin.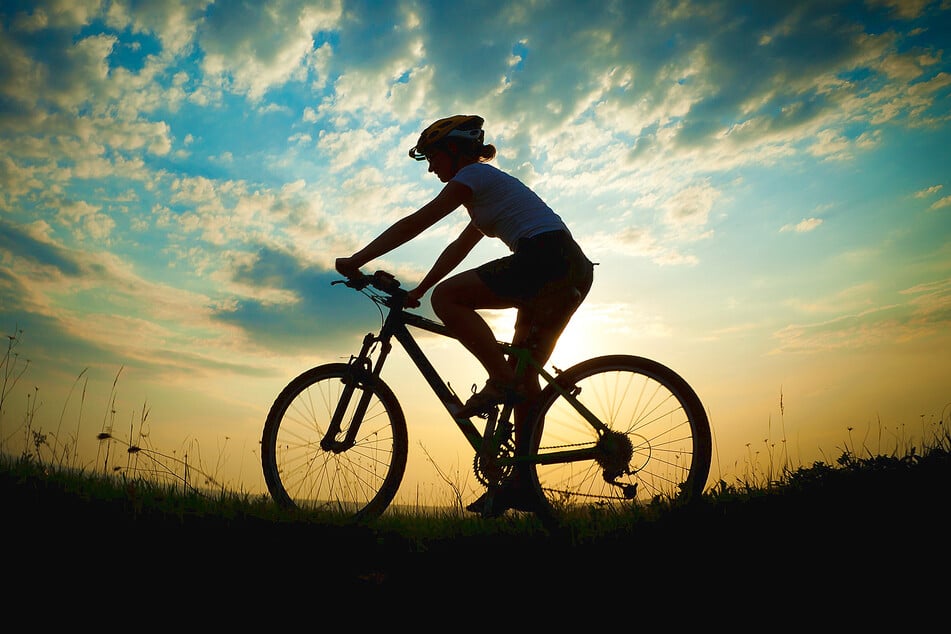 Taking a bicycle to work, or just for a joyride, is a fun, healthy, and easy way for you to take climate action, but if you don't have a bike, or don't like the one you have, it can be daunting to decide which two-wheeled rig is for you.
And despite supply issues that made it tricky to find a bike when the Covid-19 pandemic began, it's getting easier to find a ride, and plenty of other people already have.
And with more people flocking to an alternative from driving a car, it's the perfect time for you to get your pedal on.
Bike buying brainstorm
Before you get your ride on, you have to ask yourself two main questions:

What do you want to use the bike for and how much money are you willing to spend?
The answers should clear up what sort of biking habits you start with, like just little joyrides in your free time, a new hobby, or maybe a new way to commute to school or work.
Plus, the way you want to bike will help you figure out which types of bicycles even make the cut.
And your spare hard-earned cash will make the choice even easier, since some bicycles are out of the question for costing an arm and a leg.
When you're budgeting, don't forget you'll need accessories too, and at the very least, be prepared to drop $50 to $100 on a decent helmet and a solid lock.
As soon as your price range and what you'll use your bicycle for is cleared up, you get to decide on what type of bike is for you.
So many bikes to choose from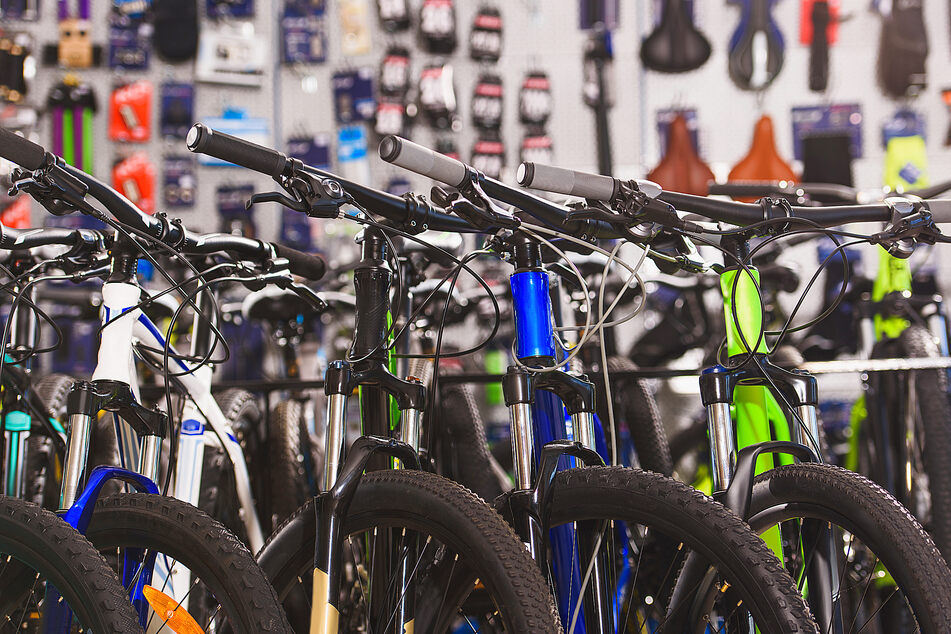 So you walk into your local bike shop, get sized, so you know how big your bike should be, and then wham! The choices are overwhelming. Here are the main types of bicycles out there, and which one could be right for you.

These light, sturdy, and zippy bicycles are perfect for casual to intermediate riders. They can take you on relaxed weekend rides, get you to work and school, and handle streets and bumpy gravel roads with ease.
You'll snag a hybrid bike if comfortably getting from point A to B is your jam, but you still want the option to go on adventures.
These bicycles are all about comfort while you get to where you're going. You'll sit more upright on a city bike, which can be easier on your back than some other models, and the handlebars and bike seat are usually cushy and comfy.
These kinds of bike are less suited for off-road trips, but are a perfect fit if you want a relaxed ride that won't take you off-road.
Mountain bikes are for the adrenaline-junkies of the biking world, with suspension, gears designed to get you up steep climbs, and wider tires for off-road action.
These bikes are at home on trails and forest roads, and generally lack lights and reflectors that would make biking in a city safe. If you want a new hobby that gets you outside and gives you your adrenaline fix, then a mountain bike is the perfect fit.
Touring bikes are ideal for long-distance trips, bikepacking, or even for serious commuters. They are heavy-duty marathon runners of biking, with smooth and steady handling, and plenty of spots to carry saddlebags and other gear.
If you want to go on a long bike ride, or even load up your bicycle with camping gear and hit the road, then a touring bike is the right fit for you.
Road bicycles are the fastest of the bunch, with narrow tires, no frills, and super light materials. They are great for people who want to go far, fast.
If you have a need for speed, and want to test the limits on a ride, then a road bike is ready to let you push the envelope.
Gravel bikes are basically road bikes for people who want to hit the dirt, with mountain bike-style tires that are harder to pop than slim road bike tires.
If you want to go fast, but don't want to be stuck on paved streets, then a gravel bike is the right bicycle flavor for you.
This is a pure commuter bicycle, ready for you to take on trains, or even to chuck in your car trunk if you want a little something extra for a vacation. It's crazy how small they can get when folded up, and how fast you can get them ready to ride.
They are basically the Transformers of the bike world. Autobikes, assemble!
Cargo bikes are the real workhorses. You can carry groceries, kids (or your goofy grown-up friend), and whatever else you can fit. They usually have excellent gears to handle heavy-duty weights, and newer models have electric motors to help out.
They are pretty heavy, but they are strong, robust, and a great alternative to driving to the store. Heck, chuck in your grill and some drinks, and you are the rolling life of the party!
Bike sizing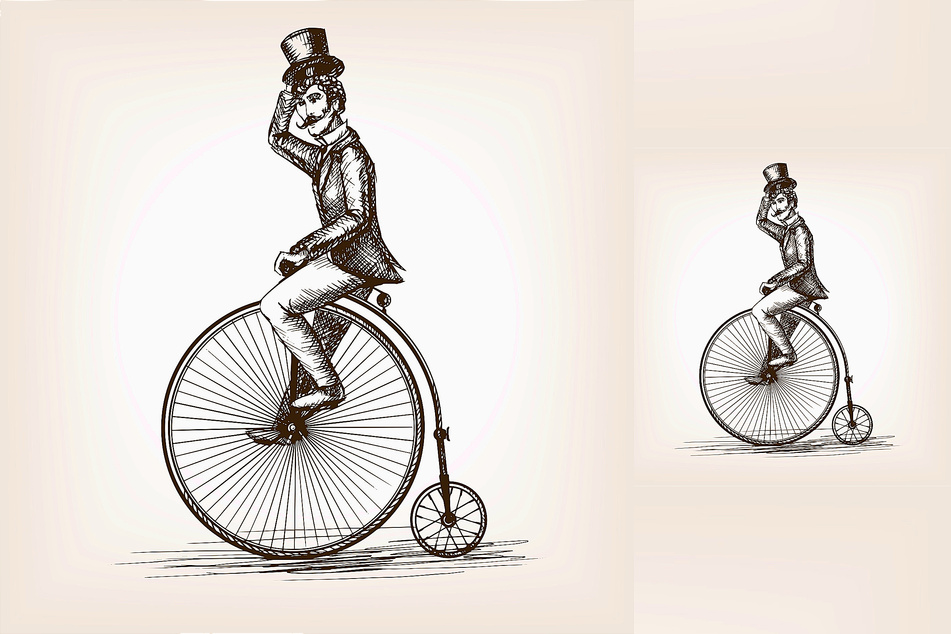 There are online sizing tools, but the easiest way to know what size of bike is right is to just go to a bike store and ask for help.
Pro-tip: if they are helpful and friendly, you know you've got a good store to trust when you buy a bike, and to keep coming back to for repairs and advice in the future.
Bikes usually come in sizes Small, Medium, Large, and Extra Large (or even XXL), but sometimes sizes are just given in inches.
The first step, though, is measuring your inseam.
The inseam is from the bottom of your ankle to your groin. You can measure it yourself if you don't want to do it in a store. Just stand barefoot against a wall and use a tape measure for the distance from your groin to the floor.
Your inseam measurement won't automatically translate into what frame height is right for you, but it is a great starting point.
The real way to work out whether a bike fits is to take it for a test ride, but if you're only looking to do some casual riding, don't sweat the fit too much. It should be comfortable to ride, though.
And nothing is set in stone once you get a bike, because you can change parts or adjust the ones you have to make your ride more comfortable.
Where to buy a bike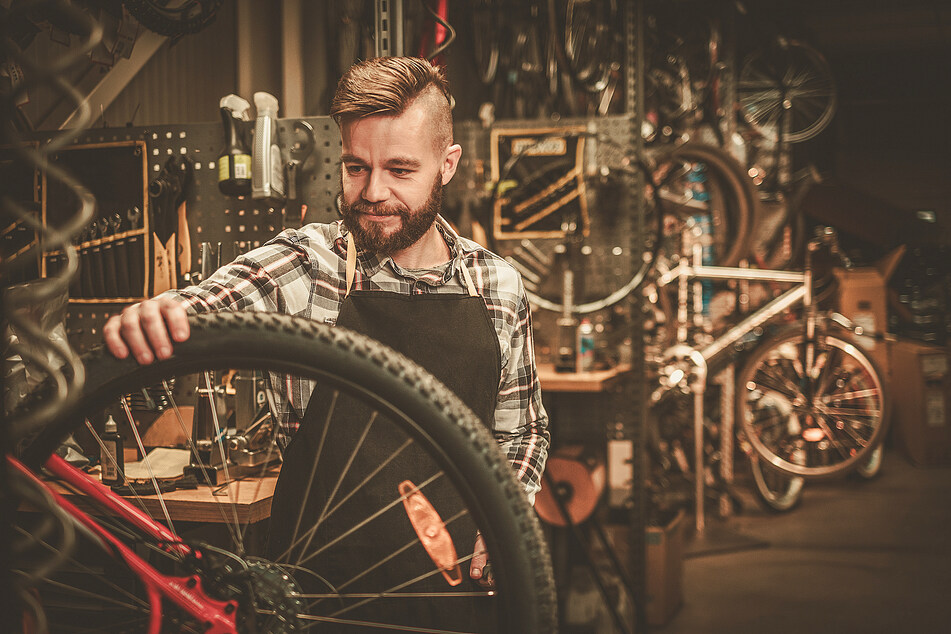 Alright, once you've figured out how you want to ride, which type of bike you want, and what size, it's time to drop some cash and get yourself a bike.
You can usually find solid used bikes for cheap online, but the upside to buying at a bike store is being able to go back and get help with your bike.
Another pro-tip: get sized at a bike store, snag a cheaper used bike, and then, if the bike store staff were friendly and helpful, be sure to hit them up for repairs and replacement parts down the road.
If you buy a new bike online, though, be prepared to assemble it yourself. The internet is your friend here, with tutorials for days. But be aware that you can easily damage carbon frames, which are common on some bike types like road bikes.
At first, you might not know how to repair every part of your bike, or any part, but don't worry, it'll come with time and practice. You can easily get to the sweet spot of fixing simple pieces yourself, like brake pads and tires, or cleaning and oiling your bike chain.
But bike shops are your friend, and good ones can give you tips on repair work you can do yourself, and help you out with the trickier stuff.
The benefits of biking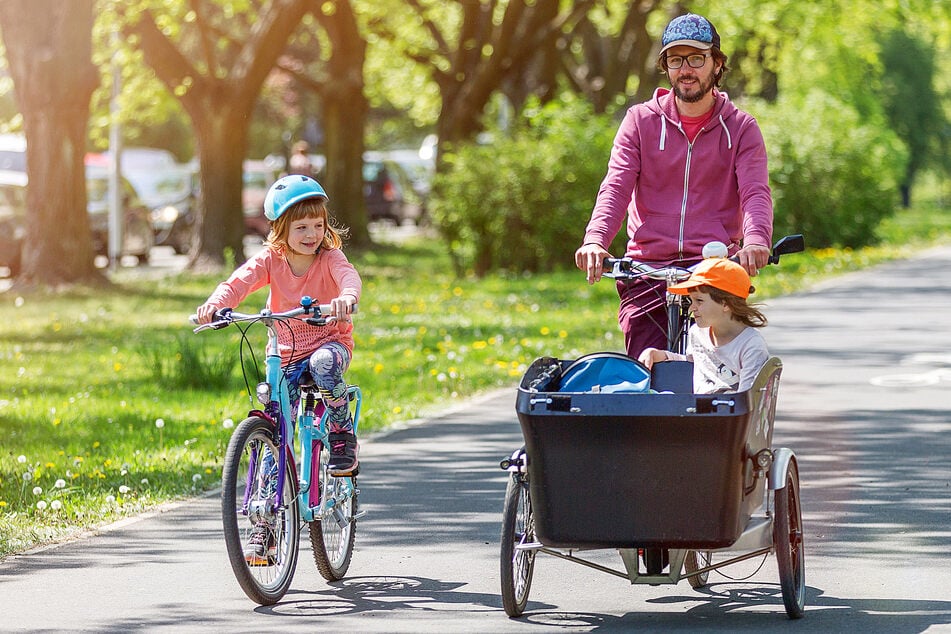 Cycling is a really easy way to take climate action, because instead of burning fossil fuels and emitting greenhouse gases to get somewhere, you're outside, exercising, and having fun.
If you exercise regularly, your body will thank you, with lower blood pressure, lower risk of heart disease, stroke, and cancer, and less risk of depression and obesity, says Harvard University.
And moving your body is an easy and fun way to give your mental health a boost, according to a report from the Dutch government, which is one of the most bike-friendly places in the world.
They found that people who regularly hop on a bike are more satisfied with life, stress less, feel more relaxed, and think of biking as a kind of freedom, compared to people stuck in cars.
No matter what bike you grab, or how you go on a ride, getting outside with a bicycle is a fun and easy way to do yourself and the environment a favor.
Cover photo: 123RF/kapu