Young men vandalize restaurant after getting kicked out for refusing to wear masks
Miami, Florida - Two young men were caught on camera causing some serious damage to a Miami restaurant – all part of a tantrum over being thrown out for not wearing masks.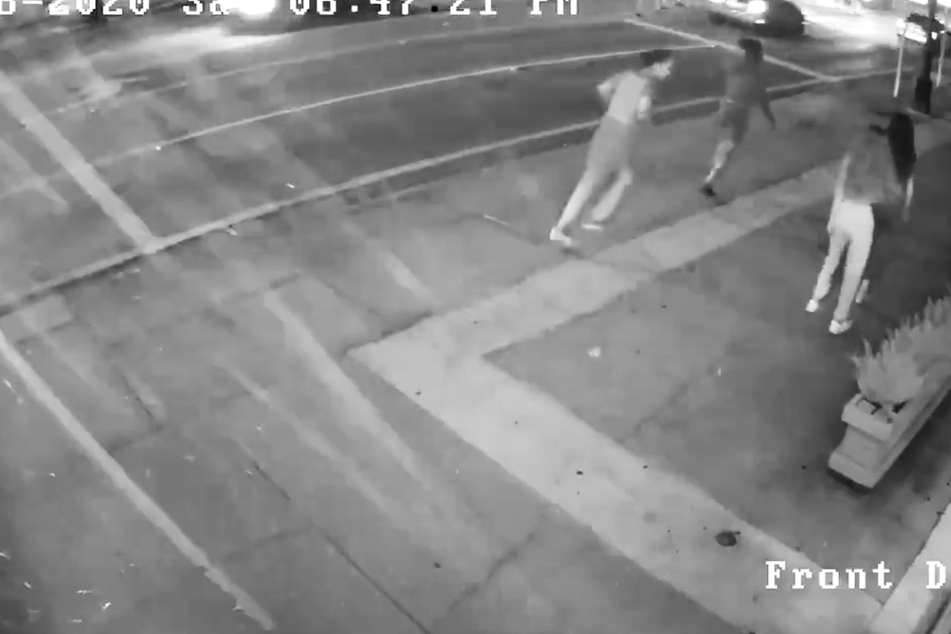 The culprits went into Ms. Cheezious along with two female companions on Sunday, but were turned away because they didn't have masks on.
Footage from a surveillance camera outside the restaurant shows one of the men reacting angrily as he steps outside. The group then hangs around the entrance for nearly a minute.
At one point, the men shuffle out of view, seemingly preoccupied with something located in a blind spot under the security camera. As they reappear and run off, water starts spraying everywhere.
It turns out that they had kicked the water line to Ms. Cheeszious until it broke. The restaurant was forced to close until its water supply was reestablished.
The owners posted the video on Instagram along with an appeal to help identify those responsible.
The surveillance video of the vandalism
The footage was also posted on Twitter, where it was shared over 1,000 times. It didn't take long for the vandals to realize they were going viral, so they returned to Ms. Cheezious on the same day to make amends.
"We have met with the group and we are working towards a resolution," the restaurant said in an update.
Cover photo: Screenshot/Twitter/BillyCorben