Coronavirus-infected woman goes surfing instead of quarantining
Donostia-San Sebastián, Spain - A Spanish woman who was infected with the coronavirus defied quarantine rules  and instead grabbed her surfboard to catch some waves on the beach of San Sebastián. It didn't take long for the local police to come looking for her.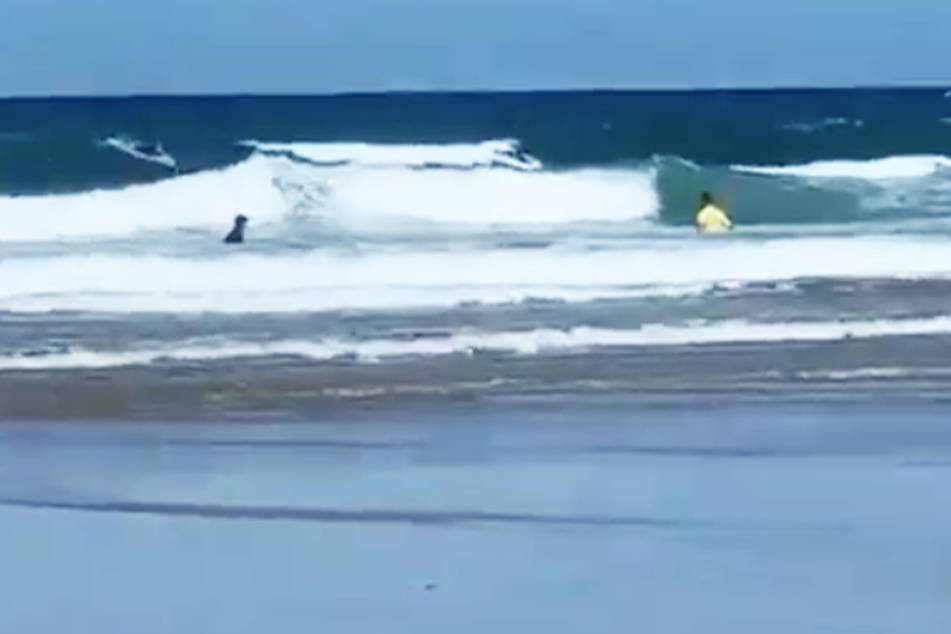 On Monday afternoon, the unidentified woman went to the beach to surf and sunbathe with her friends, according to the Spanish newspaper El Diario Vasco.
But when people who knew about the infection spotted her outside, they quickly alerted the health department and the police. The authorities immediately sent out several units to the location.
The beach had to be partly cordoned off because the defiant surfer posed a real threat to other beach-goers, the local paper reported. 
The woman continued surfing even after the police arrived at the scene. When she finally agreed to leave the water, she still continued to argue with the officials.
Woman has to be handcuffed before being led away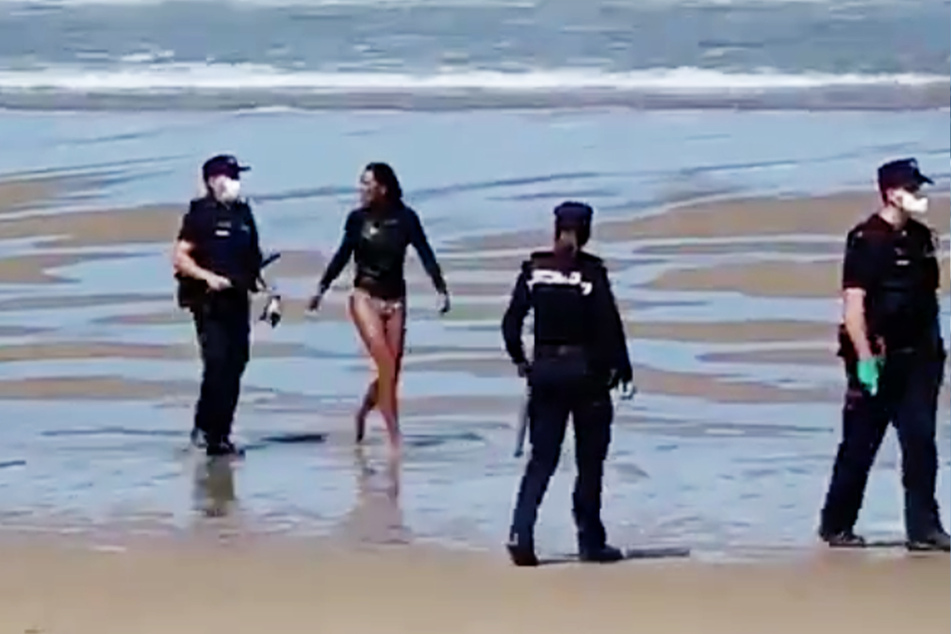 The policemen eventually had to handcuff her. Many people filmed the arrest and later shared the videos on social media.
Meanwhile, health department authorities continued talking to her and walked her off the beach. Local reports say she was forced to isolate in her apartment again.
The reckless woman may have been far from remorseful on Monday, but she might soon be very sorry: Spain currently fines those who break quarantine rules between 60,000 and 600,000 Euros ($71,000 - $710,000).
Videos of arrest does the rounds on social media
The woman apparently worked as a lifeguard on a different beach during the summer. When she returned to San Sebastián, she tested positive for the coronavirus.
El Diario Vasco reported local authorities saying that the lifeguard knew about her infection but left her apartment anyway, willingly putting others at risk. 
Cover photo: Montage: Screenshots/Twitter/JavierSanz