Four dead as ten thousand firefighters deployed to fight raging fires
San Francisco, California - In California, more than 10,000 firefighters fight two dozen major fires.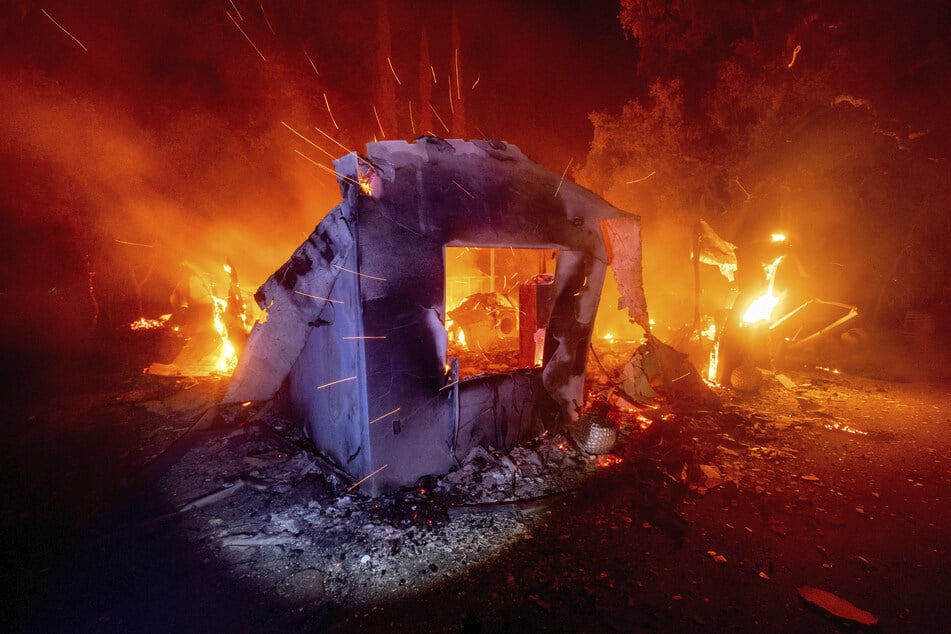 The flames have driven thousands of residents from their homes. Many others have packed their suitcases to prepare for quick evacuation.
The extreme heat has made the situation worse in the past days.
North of San Francisco, one major fire is threatening the Napa and Sonoma Valley wine regions.
More than 120,000 acres of land are completely charred and dozens of houses have burned down.
Larger fires also raged near the coastal towns of Santa Cruz and Carmel. They have caused serious damage in California's oldest natural preserve, Big Basin Redwoods, which is famous for its giant sequoias. Campsites and hiking trails have been closed.
In Santa Cruz, the harbor pier popular with tourists has been closed down to keep visitors away from the region.
California, which suffers from frequent droughts, is plagued by forest fires every year. Usually the most severe fires do not occur until the end of the summer.
Paradise in Northern California was hit particularly hard in November 2018, when strong winds quickly fanned the so-called Camp Fire, which killed 85 people and left tens of thousands homeless.
Trump blames forest management
US President Donald Trump (74) toured the destruction on site in Paradise at the time. He blamed poor forest management. He largely rejected the assessment by experts that climate change was aggravating droughts, heat and extreme weather.
Trump again criticized California's state officials in an election campaign event in Pennsylvania on Thursday, citing "many years of leaves and broken trees" and saying that forest floors need to better cleared. But California won't listen to him, Trump said.
"Climate change is real," countered California Governor Gavin Newsom on Thursday evening (local time) in a short video appearance at the Democratic National Convention.
He called for stepping up the fight against climate change. "So much is at stake in this election," the Democrat said.
Update August 21, 9.05 am: Four dead in California wildfires
Four people have died in one of the many fires blazing across California, according to the authorities. In a statement released on Thursday evening (local time), the California Department of Forestry and Fire Protection (Cal Fire) said three of the deaths occurred north of San Francisco, in the Napa County wine region, while the fourth took place in Sonoma County.
Cal Fire identified lightning strikes as the main cause of the wildfires. Almost 500 buildings have been destroyed in Napa county, Lake County, and Sonoma County. A further 30,000 homes are threatened by the rapidly spreading fires. Authorities have urged residents to evacuate.
Cover photo: dpa/FR34727 AP/Noah Berger