AOC demands Supreme Court Justice Clarence Thomas' resignation
Washington DC – New York Rep. Alexandria Ocasio-Cortez is calling on Supreme Court Justice Clarence Thomas to resign or face impeachment amid recent controversy over the conservative's close ties to January 6 sympathizers.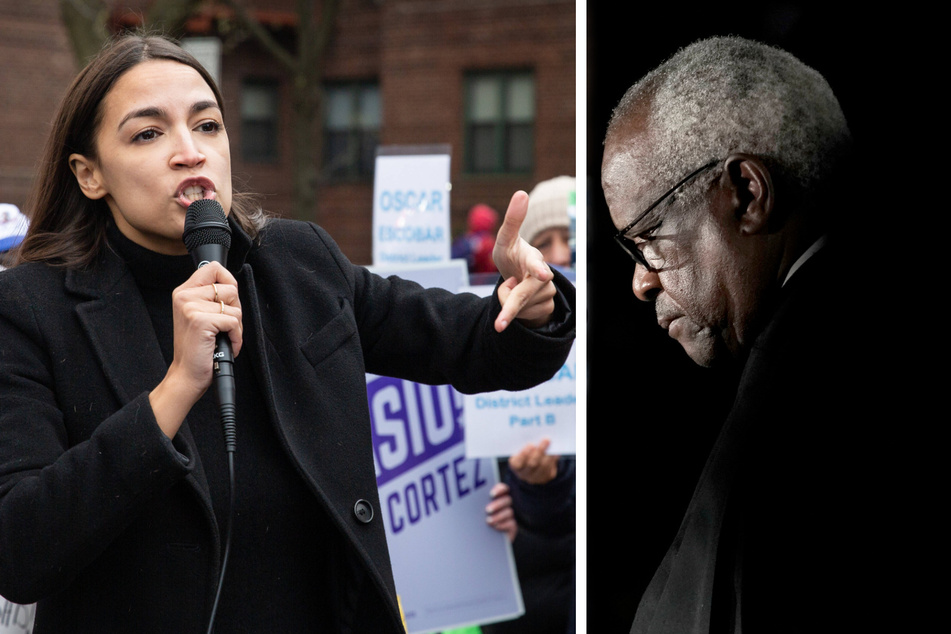 "Clarence Thomas should resign," the congresswoman declared on Twitter on Tuesday.
"If not, his failure to disclose income from right-wing organizations, recuse himself from matters involving his wife, and his vote to block the Jan 6th commission from key information must be investigated and could serve as grounds for impeachment."
Her statement comes as Thomas has faced heightened scrutiny after it was revealed that his wife, Ginni Thomas, had urged former White House chief of staff Mark Meadows to prevent Biden's victory in a string of text messages, falsely claiming the 2020 election was stolen.
His wife's involvement hasn't stopped the Supreme Court justice from ruling on important cases directly related to the 2020 election and January 6 Capitol riot.
As recently as last January, Thomas was the lone dissenting voice in an 8-1 ruling which allowed the House's January 6 select committee to obtain White House records from Trump's term in office.
Despite his obvious conflict of interest in matters related to the election and subsequent riot, Thomas has not yet said he will stay out of future decisions on related matters.
Cover photo: Collage: IMAGO/NurPhoto & ZUMA Wire