Pentagon sends thousands of troops to US embassy in Afghanistan as negotiators ask Taliban not to attack
Kabul, Afghanistan – The Taliban is taking over Afghan cities at an alarming rate, prompting the Pentagon to send thousands of troops to evacuate civilians at the US embassy in Kabul.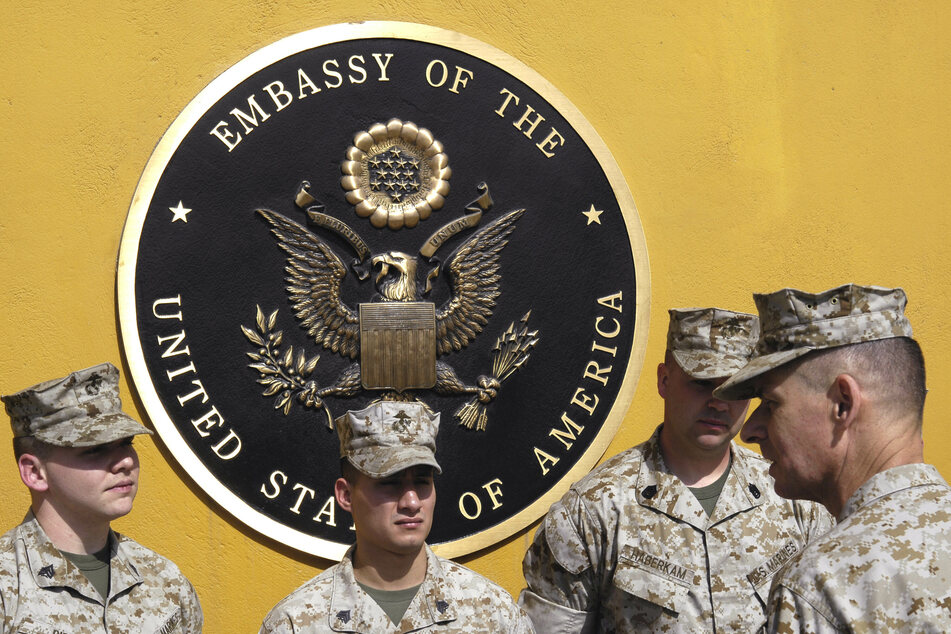 The State Department on Thursday confirmed they would be sending troops to evacuate the embassy in the Afghan capital, according to Politico.
Around 3,000 US troops will be involved in the evacuation effort, with around 4,000 employees (1,400 Americans) stationed at the embassy as of early July.
The news comes as a number of key cities have fallen to the Taliban in a matter of days.
"We expect to draw down to a core diplomatic presence in Afghanistan in the coming weeks," State Department spokesperson Ned Price said on Thursday. "In order to facilitate this reduction, the Department of Defense will temporarily deploy additional personnel to Hamid Karzai International Airport."
"Let me be very clear about this: The embassy remains open, and we plan to continue our diplomatic work in Afghanistan," Price added, not saying whether the embassy would remain in its current location or be moved.
NPR reporter Tom Bowman painted a different picture, calling the situation "dire" and adding that "all [embassy] employees are packing up."
Many GOP politicians that Biden's rapid withdrawal resulted in the Taliban's rapid takeover. Despite Republican criticism, progressives remain committed to US withdrawal, which is set for completion by the end of August.
Instead, a New York Times report said that negotiators are currently trying to convince the Taliban not to attack the embassy if and when its forces enter Kabul, in exchange for potential future aid deals.
Biden has also stood by his accelerated timeline for withdrawal and has argued that Afghanis "must fight for themselves." Other observers have pointed to the speed and timing of the pullout as "the core of the problem."
Cover photo: Wikimedia Commons / Staff Sgt. D. Myles Cullen, U.S. Air Force