At least three dead after devastating tornado rips through North Carolina
Brunswick, North Carolina - North Carolina's Brunswick County Emergency Crews are searching for missing people trapped in their homes after a devastating tornado hit the region overnight. Three people are dead and 10 people are injured, officials said Tuesday morning.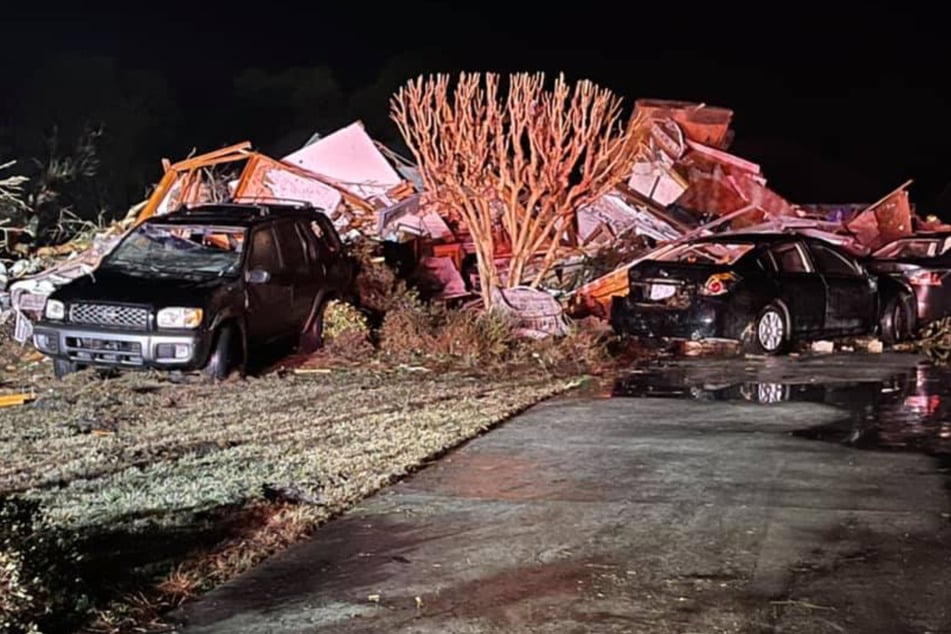 The storm touched down just after midnight Tuesday in southeastern Brunswick County near Grissettown.
In its trail of destruction, the tornado ripped houses apart; downed power lines, leaving thousands without electricity; and broke trees in half, The Associated Press reported.
"It's something like I have never seen before. A lot of destruction. It's going to be a long recovery process," Brunswick County Sheriff John Ingram said at a press conference early Tuesday.
Ingram added that rescuers have been looking for missing people, who have been trapped in homes, and they would continue throughout the day. The sheriff urged locals to stay away from the area while crews search for victims and clear debris from the roads.
The Wilmington Fire Department also tweeted that it would send teams to help find victims after the storm.
Brunswick County has since opened a temporary shelter for locals who have been displaced due to the tornado.
"Individuals who need assistance and shelter can contact Emergency Services at 910.253.5383," Brunswick County Emergency Services wrote on Facebook on Tuesday morning.
Cover photo: /Screenshot/Brunswick County Sheriff's Office