At least 40 dead after Ida brings record rainfall and state of emergencies to the Northeast
New York, New York - Mayor Bill de Blasio has declared a state of emergency in New York City after record rainfall, with at least eight reported deaths since the flooding began.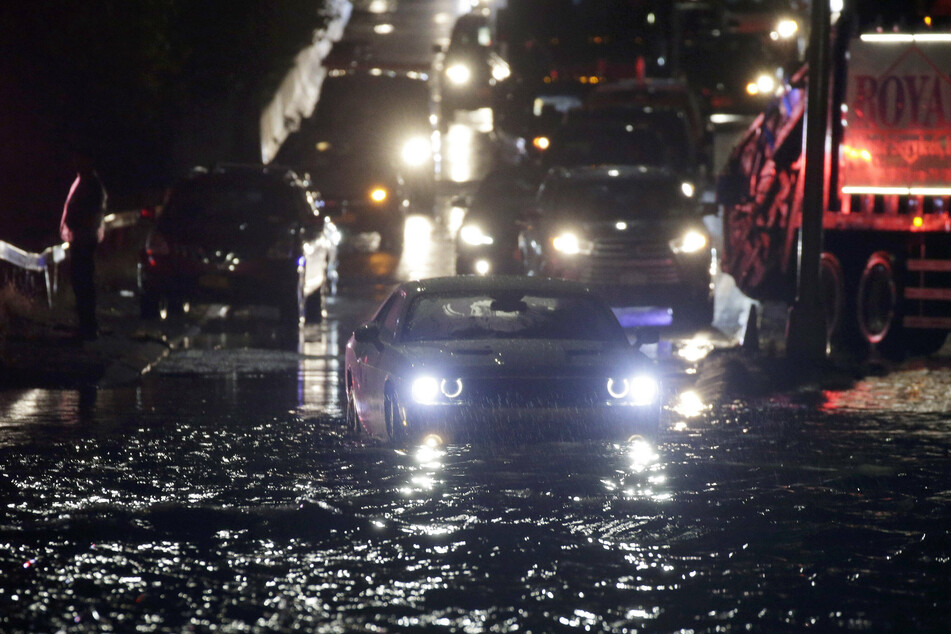 "We're enduring an historic weather event tonight with record-breaking rain across the city, brutal flooding and dangerous conditions on our roads," de Blasio tweeted late Wednesday.
"Please stay off the streets tonight and let our first responders and emergency services get their work done."
"If you're thinking of going outside, don't. Stay off the subways. Stay off the roads. Don't drive into these heavy waters," de Blasio cautioned.
Fueled by the remnants of tropical storm Ida, a record of around 3.15 inches of rain fell in one hour in Central Park in Manhattan late Wednesday evening, according to the National Weather Service.
Streets and apartments were under up to three feet of water in places and subway traffic came to a complete standstill.
The New York Times reported that at least eight people have died since the onset of flooding, seven in New York City and one in Passaic, New Jersey. Their identities have not yet been released. Some 5,300 homes were also without electricity.
At the US Open tennis championships, it rained so heavily that play at Louis Armstrong Stadium, which has a retractable roof, had to be suspended indefinitely.
In neighboring New Jersey, Governor Phil Murphy declared a state of emergency in response to Ida.
"We will use every resource at our disposal to ensure the safety of New Jerseyans," Murphy tweeted late Wednesday. "Stay off the roads, stay home, and stay safe."
Ida pulverized the previous record that tropical storm Henri had only set a week ago with 1.94 inches of rain in 60 minutes.
Overall, the summer of 2021 has not only been very hot and sunny in New York City, but also the rainiest in its history.
Update, September 2, 1:25 PM EST: Officials confirm 25 deaths and trains suspended due to catastrophic rainfall
At least 25 people are now confirmed dead in NYC and New Jersey, according to NBC News.
The deaths occurred in Queens, Elizabeth, New Jersey, and Montgomery County, Pennsylvania. An additional victim has also reportedly died in Brooklyn. The NYPD Commissioner said it appears the Queens home deaths were residents who lived in basement apartments.
New York, New Jersey, and Connecticut have all declared states of emergency. Viral videos showed cars piled on top of each other and widespread flooding of businesses and homes.
200,000 residents remained without power in the tri-state area on Thursday, and almost all NYC subway lines and NJ Transit trains have been suspended.
A tornado hit the South Jersey town of Millica Hill, decimating homes. Governor Phil Murphy toured the area on Thursday morning.
Update, September 2, 3:25 PM EST: More victims have died in Central New Jersey
There have now been 29 deaths due to the extreme flooding including a 2-year-old toddler, officials confirmed.
The additional victims were recovered in Central New Jersey.

Update, September 2, 5:50 PM EST: New reports claim at least 40 have died
The death toll from surge flooding in the northeast has risen to at least 40, according to updated reports.
President Biden addressed the nation on Thursday afternoon on the effects of Hurricane Ida and said FEMA was on the ground.
He said the storm was a "reminder that the climate crisis is here."
Mayor Bill de Blasio announced that a travel advisory would remain in effect for NYC on Thursday.
Cover photo: IMAGO / UPI Photo