Southern California winter storm prompts closures and dramatic rescues
Los Angeles, California - A powerful winter storm carving a path through Southern California was expected to weaken Saturday, leaving heaps of sleet, snow, and record-setting rain in its wake.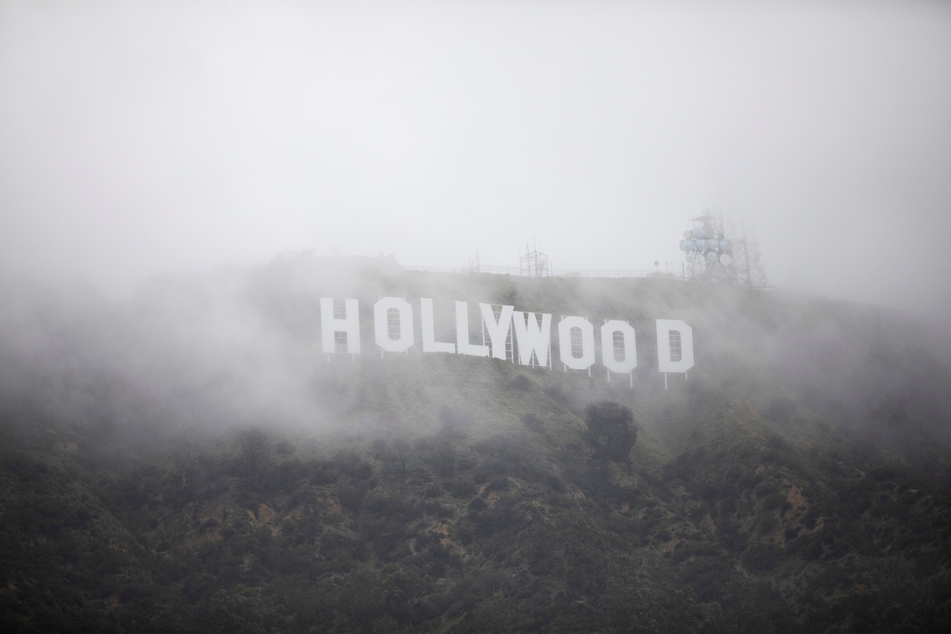 Reports of power outages, grounded flights, and road closures rang out through the Southland as the plume of frigid moisture traveled a southeastern path.
Lightning prompted the closure of several beaches from Los Angeles to San Diego – including all beaches in LA County – where officials warned of potential strikes along the coast and over the ocean through midnight.

Rescue crews came to the aid of several people, including a 61-year-old man hoisted to safety from a dirt island in the Tujunga wash Saturday morning and two homeless men stranded similarly amid water that had risen in Hansen Dam, the Los Angeles Fire Department said.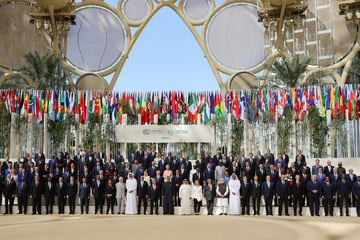 Four homeless people, along with four dogs and a cat, were also rescued from a remote area of land within the heavily flooded Sepulveda Basin late Friday night, LAFD said. Two of the people were suffering from hypothermia and transported to a hospital.
Winter storm sets precipitation records in California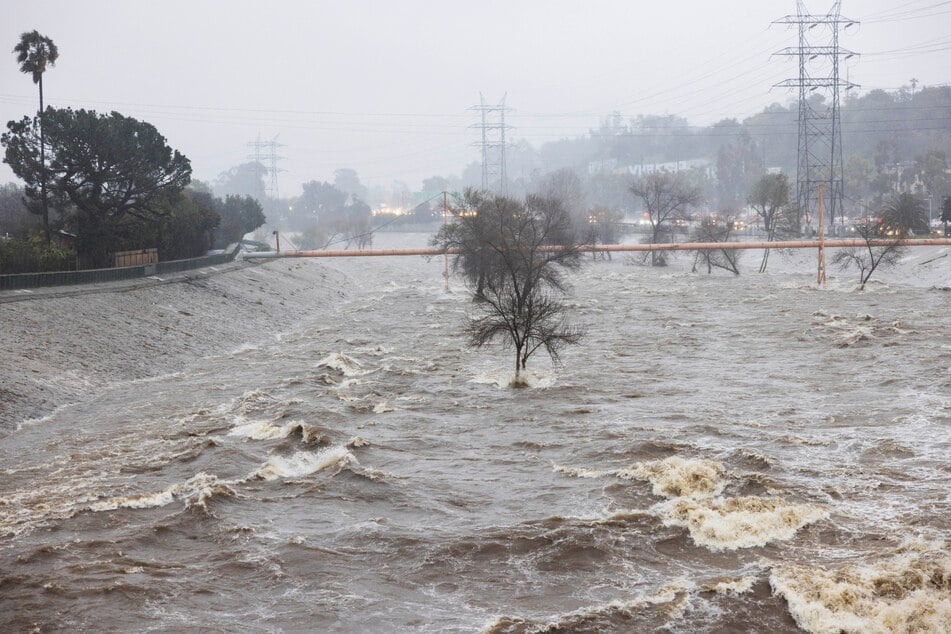 The storm, which already transformed Northern California into a winter wonderland, set multiple precipitation records in and around Los Angeles on Friday, including 4.61 inches of rain near Hollywood Burbank Airport – its fifth wettest day ever, according to Rich Thompson, a meteorologist with the National Weather Service in Oxnard.
Daily rainfall records were also set at Los Angeles International Airport, which received 2.04 inches, and in Lancaster with 0.78 inches, Camarillo with 1.43 inches, Oxnard with 2.04 inches, and Santa Maria with 2.61 inches, Thompson said, calling it "very impressive stuff."
The unusual system also dropped heavy snow on mountain areas, especially elevations above 4,500 feet. Mountain High resort in Wrightwood received 65 inches of fresh powder in 24 hours, Thompson said, with the potential for an additional foot Saturday.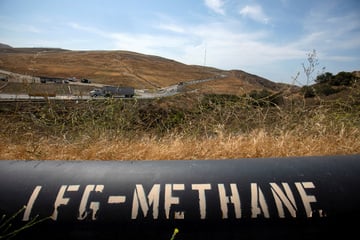 However, the brunt of the storm has passed the Los Angeles area, Thompson said.
"Right now, the heaviest rains have moved east of LA County. You're still going to see steady light-to-moderate rain in the morning, but then by this afternoon, it'll turn more showery," he said.
Dramatic rescues take place across Southern California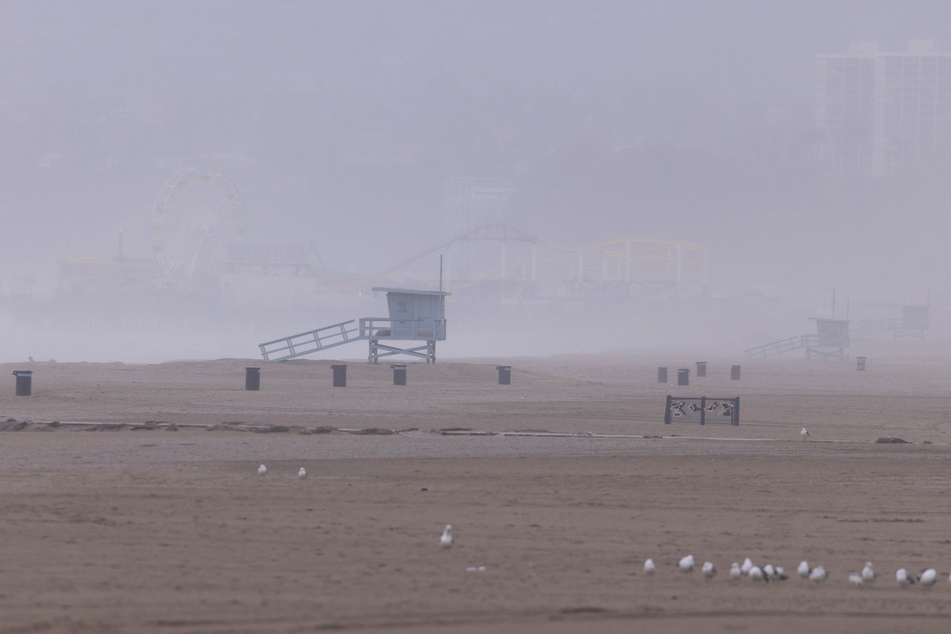 Areas such as San Bernardino and San Diego were still "in the thick of it" Saturday morning, but were also expecting a weakening trend later in the day, said Brian Adams, a meteorologist with the weather service in San Diego.
"The system as a whole is kind of moving in an east, southeast trajectory," he said.
The weakening system spurred a number of dramatic rescues and dangerous situations over the course of its days-long wrath. In Ojai, a rescue helicopter roared over Ladera Ridge Road, north of the Thatcher School, at about 10:30 PM Friday, when a woman was trapped in a dip in the road amid rapidly rushing water.
Video shared by the Ventura County Fire Department shows a rescue swimmer dropping down from the helicopter via a long cable, landing on the roof of the car, and guiding the woman out from the driver's side.
She held on tight as the helicopter swung both of them over to dry land, where other firefighters helped receive them.
Californians urged to beware of moving water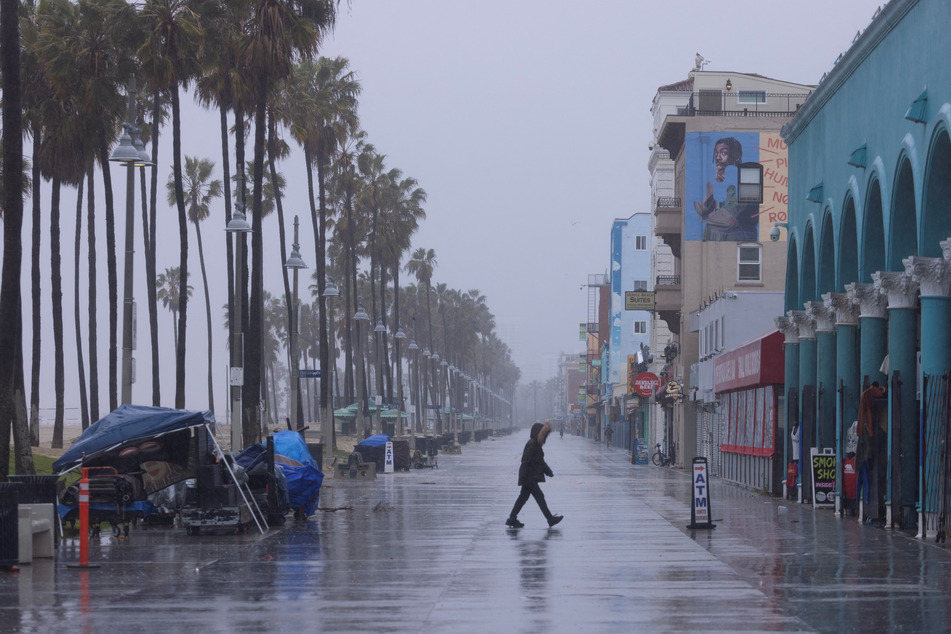 A call for help went out again 30 minutes later, at about 11:00 PM, this time at the mouth of the Ventura River, just past Main Street near downtown Ventura. Two men were stuck on an island that had formed in the middle of the river mouth, as rushing water rose on all sides.
A team of firefighters was able to rescue them with a very, very long ladder, said Jeremy Henderson, battalion chief for the city of Ventura's fire department. He urged the public on Saturday to remain alert for rising water.
"Don't go through any moving water, it's extremely dangerous," he said. "Just 12 inches can take your vehicle off the road."
Indeed, a flood watch remained in effect in large swaths of Santa Barbara, Los Angeles, and Ventura counties through Saturday afternoon, where flooding caused by excessive rainfall continues to be possible.
In an abrupt shock Saturday afternoon, all lanes of Topanga Canyon Boulevard had to be closed from Pacific Coast Highway to Grand View Drive due to a hillside that collapsed and spewed mud and tree branches across the road, but officials were able to quickly clean up the mess in about an hour, the California Department of Transportation said.
A rare blizzard warning is also in effect for the mountains of Los Angeles, Ventura, and San Bernardino counties until 4:00 PM Saturday, where heavy snow, gusting winds, and near-zero visibility are possible.
Cover photo: REUTERS