NASA rover takes a selfie with miniature helicopter on Mars!
Washington DC - NASA has published a "selfie" taken by its rover Perseverance with the miniature helicopter Ingenuity on Mars.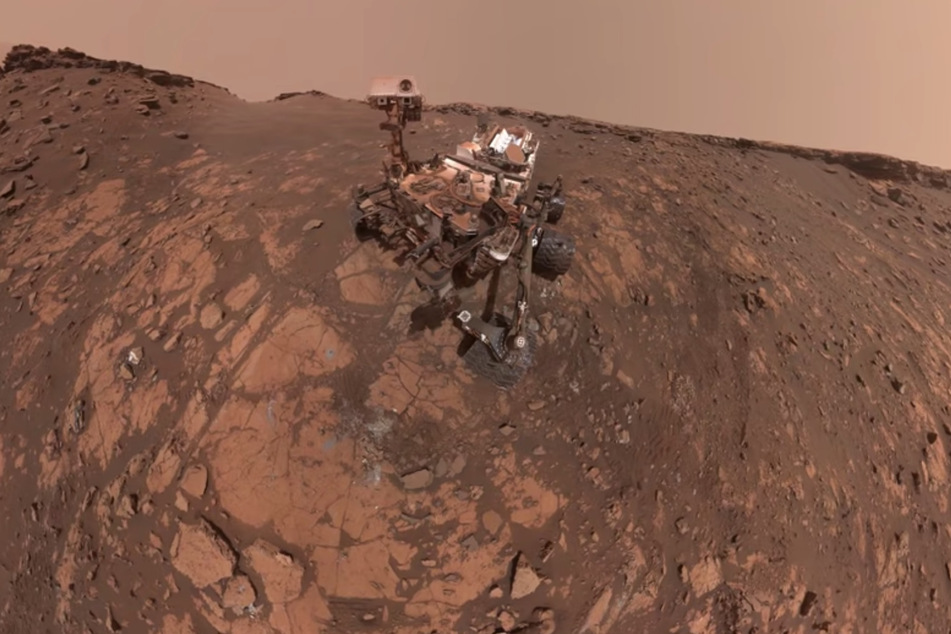 The rover used its robotic arm to take the image, which was in fact stitched together from 62 individual shots. Next to the Perseverance, in the foreground, Ingenuity can be seen about 13 feet away.

The helicopter, weighing about four pounds, is set to make its first flight on the Red Planet in the coming days.
It is expected to reach an altitude of about 10 feet in its first test flight, then hover in place for 30 seconds before landing back on the surface of Mars.
The flight would be the first of an aircraft on another planet.
Powered by lithium-ion batteries, the Ingenuity is expected to launch several more tests flights for about a month.
It arrived in the belly of the perseverance at the end of February following more than 200 days of flight and 293 million miles.
Cover photo: NASA