Nepal plane crash victim catches the cabin's final moments in jarring Facebook live
Pokhara, Nepal - A passenger on the Yeti Airlines flight that crashed was filming a Facebook live video that captured the final moments before the wreck.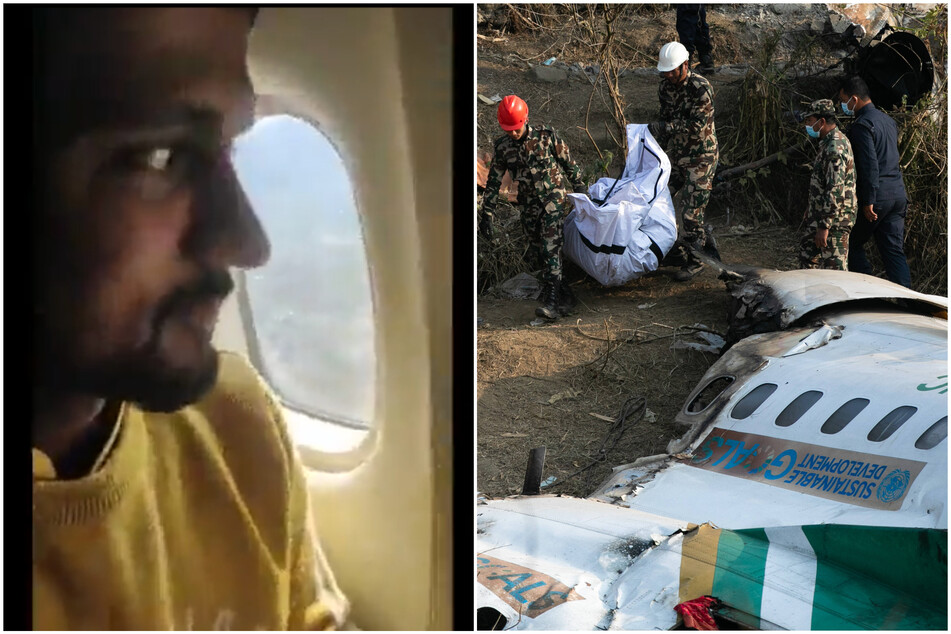 In the clip, a man who has been identified as Sonu Jaiswal (29) per The Guardian shows the plane's cabin and a look outside the window of the twin-engine ATR 72 aircraft with his phone's camera.
Jaiswal and his three friends – Anil Rajbhar (28), Vishal Sharma (23), and Abhishek Singh Kushwaha (23) – were heading to Pokhara on vacation.
In the beginning of the live video, the group of friends can be heard laughing and seemingly having the time of their lives.
"Sonu was showing us the mountains around on the call and was clearly excited," explained Vishal Koswal, a close friend of the group who was supposed to go on the trip, but canceled due to a family emergency.
"He told me on that call that after landing in Pokhara, they would visit some temples there and then in the evening take a train back home," he added.
The video then takes a turn for the worst after a loud boom is heard, followed by dreadful screaming.
The video takes a turn for the tragic as the plane goes down
Within moments, the plane crashes to the ground. The camera image then gets engulfed in flames, as parts of the wreckage can be seen before the clip fades to black.
The plane was carrying 72 people, and so far, 68 have been confirmed dead.
As difficult as it is to watch, the video does indicate that those aboard the plane were unaware of the accident that was about to take place, as things seem relatively calm in the cabin throughout most of the clip.
The prime minister of Nepal has declared Monday as a national day of mourning.
Cover photo: Collage: Screenshot / Twitter / @kavita_tewari & IMAGO / ZUMA Wire