Amazon workers in Alabama file unfair labor practices charges in redo of union vote
Bessemer, Alabama - Amazon workers in Alabama announced on Tuesday they would file unfair labor practice charges against the company in their redo union election.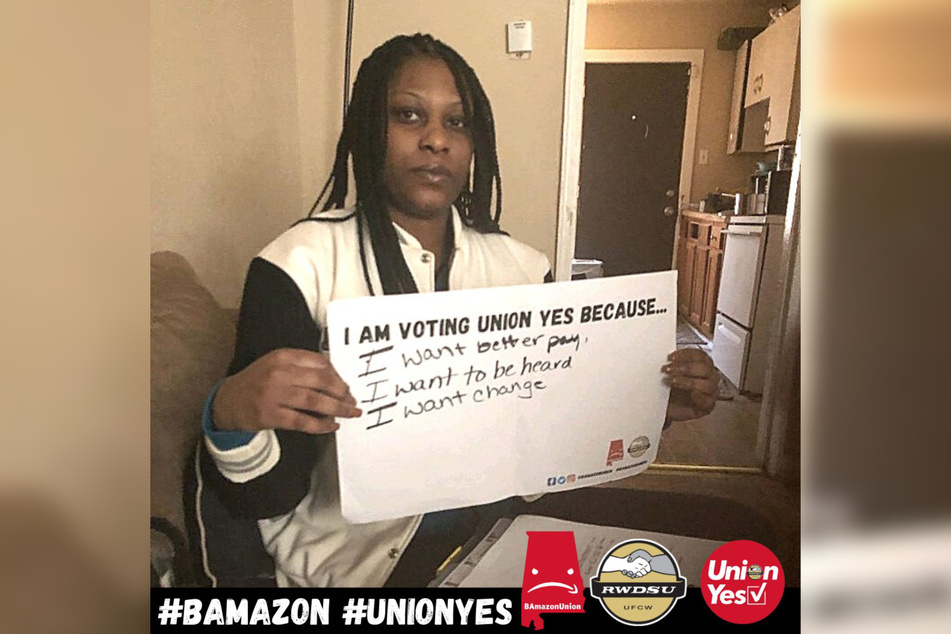 The Retail, Wholesale and Department Store Union (RWDSU) said in a press release that they were filing charges against Amazon, alleging the company has once again engaged in unfair labor practices in their union vote.
The current vote is a re-run election after the National Labor Relations Board (NLRB) found Amazon guilty of unfair labor practices during the first go-around in April. That election went 1,798-738 in favor of Amazon, but the NLRB said the anti-union tactics had been enough to impact the results.
This time around, the union is accusing the company of removing union literature from break rooms, limiting workers' access inside the facility for more than half an hour before and after their shift, and subjecting workers to captive-audience meetings.
"You can see our faces on these fliers. We are the Union, and we will not stand for our messages to be ripped down. How dare they literally tear up our faces. It's scare tactics plain and simple," said Serena Wallace, a BAmazon organizing committee member.
"Being forced to attend the captive-audience anti-union trainings was degrading. Amazon treated us like mindless robots, downloading mis-information to us," said fellow committee member Roger Wyatt. "If it's impossible to allow me adequate break and bathroom time, why is it possible, let alone mandatory, for me to sit through hours of anti-union trainings?"
"Despite the adversity, workers of the BAmazon Union continue to fight to ensure their democratic rights at work are respected and Amazon is held accountable for its outrageous behavior," the press release continued.
The union election ballots are due to the NLRB on March 25, with counting set to begin on March 28.
Cover photo: Screenshot/Twitter/BAmazonUnion