Today's horoscope: free horoscope for October 8, 2020
Thursday's free daily horoscope tells you whether your star sign has hit the jackpot in love today or you'd better shift things down a gear.
Your free horoscope for Thursday, October 8, 2020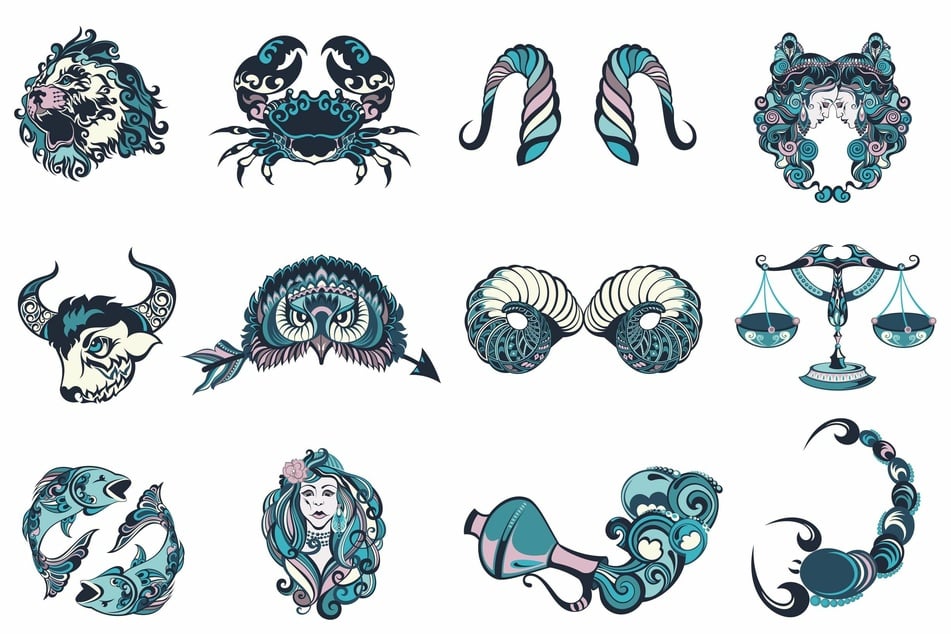 Here, all the star signs (Pisces, Aquarius, Capricorn, Sagittarius, Scorpio, Libra, Virgo, Leo, Cancer, Gemini, Taurus, Aries) get free inspiration for their career, love life and health.
Regardless whether you're single or have a partner, every star sign eagerly awaits the future and all the surprises that life has in store when it comes to love.
Get rid of anything that is preventing you from enjoying life to the fullest and living in harmony with your loved ones. Remember, having just a bit of positivity can work wonders.
Aries horoscope: March 21 - April 19
You're in a good mood, Aries. Use your afternoons for tough fitness routines. You can gain the trust of someone who will take you further.
Taurus horoscope: April 20 - May 20
You're really not alone in the world but partnerships require thoughtfulness. Don't eat too much fatty food; it strains the body.
Gemini horoscope: May 21 - June 20
Thanks to your sensitivity, you can easily read your partner's every wish from just their eyes. Your iron clad control fails and dissolves into feelings of happiness.
Cancer horoscope: June 21 - July 22
Right now you're attractive to others and professional advantages abound. So don't relax, Cancer. Go and grab the opportunity! As a calm person, you tend to play with fire without hesitation when you're in the mood for an adventure.
Leo horoscope: July 23 - August 22
An exciting flirtatious talk on the phone makes you ready for seduction. You're very enterprising today. After all, it's fun to show yourself and the world what kind of abilities and potential you've got.
Virgo horoscope: August 23 - September 22
Although you are very capable, you can't quite develop your skills. By setting clear goals, you will gain respect in the workplace.
Libra horoscope: September 23 - October 22
Don't let the skeptics slow you down. You are very much in tune with the times. In the near future you can expect some positive surprises. Diverge from the road you've already taken and you'll be rewarded.
Scorpio horoscope: October 23 - November 21
If you get upset and try to simply push something through you'll just get stuck and still be frustrated. The stars for love are in the best possible position, so make the most of this time.
Sagittarius horoscope: November 22 - December 21
When you're in your lover's arms your troubles melt like lemon drops. Everything becomes sensual, and you understand yourself brilliantly.
Capricorn horoscope: December 22 - January 19
Take it easy! A project takes longer than planned. But don't get restless and help your co-workers if necessary. You're spurred on by a feeling of confidence and a good mood.
Aquarius horoscope: January 20 - February 18
Pay close attention to the first impression that you get from someone. All of a sudden peace returns to your love life, but you can't quite believe it and think there's danger around every corner.
Pisces horoscope: February 19 - March 20
Currently, nobody can spark the fire of passion in you. You've got the wrong impression, illusions are deceiving!
Cover photo: 123rf.com/kisslilly