Today's horoscope: Free horoscope for Thursday, April 14, 2022
Could there be an astrological reason for that deep desire to daydream? Find out what's drawing your gaze to the stars in your daily horoscope for Thursday and let the cosmic forces inspire you!
Your free horoscope on Thursday, April 14, 2022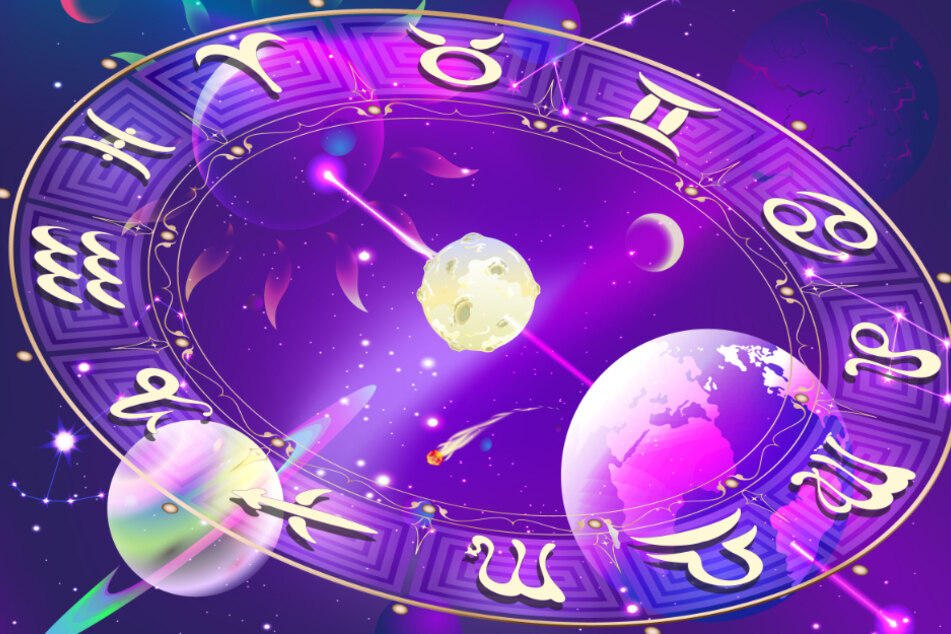 Aries, Capricorn, Sagittarius, Cancer, Aquarius, Libra, Virgo, Leo, Taurus, Pisces, Gemini, and Scorpio: each of the twelve star signs can get a better grasp of which way the winds of fate are blowing in the daily horoscope.
Mars is moving on into Pisces tonight, and it's going to be making its way through until May 24. This cycle may have you more interested in your emotional and spiritual life.
Idealism and daydreams might be hard to shake, but that isn't necessary a bad thing. Every star sign's drive and energy may ebb and flow, and the same goes for their attachment to goals. This cycle will affect every individual in a very particular way.
Keep on reading the astro-news to see if it's your house of health, love, or work that's most affected by this celestial phase.
Aries horoscope: March 21 - April 19
You feel like no one is taking your ideas seriously. Is it because your priorities aren't straight? Get a move on Aries. The longer you sit, the stiffer you'll get.

Taurus horoscope: April 20 - May 20
The celestial powers have got your back, and love is easy. You are moving at full speed, that's great for your fitness plan, but ask yourself if it's the best thing for your emotional health. See if you can't find some exercise that strikes a better physical and mental balance.

Gemini horoscope: May 21 - June 20
An innocent flirt develops a wild, explosive momentum. If conflicts arise, try to meet them with patience and action.

Cancer horoscope: June 21 - July 22
Organize yourself to the max. Don't let anybody dump extra work on you. Your love wants to support you, but you're all over the place and that makes support a tall order.

Leo horoscope: July 23 - August 22
Time to breathe a sigh of relief, that work project is all wrapped up. You'll be getting some good business advice soon. Stay focused and calm, and you'll catch yourself a bargain.

Virgo horoscope: August 23 - September 22
Your family can't wait to see your smiling face. Let them spoil you, Leo. Celebrate the fact that you feel connected to everyone and their favorite pet. Be tender and show your devotion.

Libra horoscope: September 23 - October 22
Now isn't the time to experiment. You need to make progress you can hold on to. You've got financial luck in your corner and it shows in your accounts. Loans get approved and investments are blessed.

Scorpio horoscope: October 23 - November 21
Your partner deserves to be loved as they are. Shake things up, you need some distance from the daily grind.

Sagittarius horoscope: November 22 - December 21
Empty promises make you look the fool, Sagittarius. Make sure you're checking the fine print in every business deal. You run the risk of getting short-changed.

Capricorn horoscope: December 22 - January 19
Your feelings are spot on. You can tell who will do you good, making now a good time to connect. You might have to do some quick money managing when you get an unexpected bill.

Aquarius horoscope: January 20 - February 18
You're quick on the uptake and that'll help you succeed. When it comes to your relationships, the more understanding you can muster, the better.

Pisces horoscope: February 19 - March 20
Fine tune that financial plan again, Pisces. Working out is hard work indeed, but it's just something you have to do.

Cover photo: 123RF/klim2011