Today's horoscope: Free horoscope for Thursday, December 16, 2021
What kind of luck will your stars provide in love, finances, and career today? The daily horoscope for December 16 will get you moving with some cosmic inspiration!
Your free horoscope on Thursday, December 16, 2021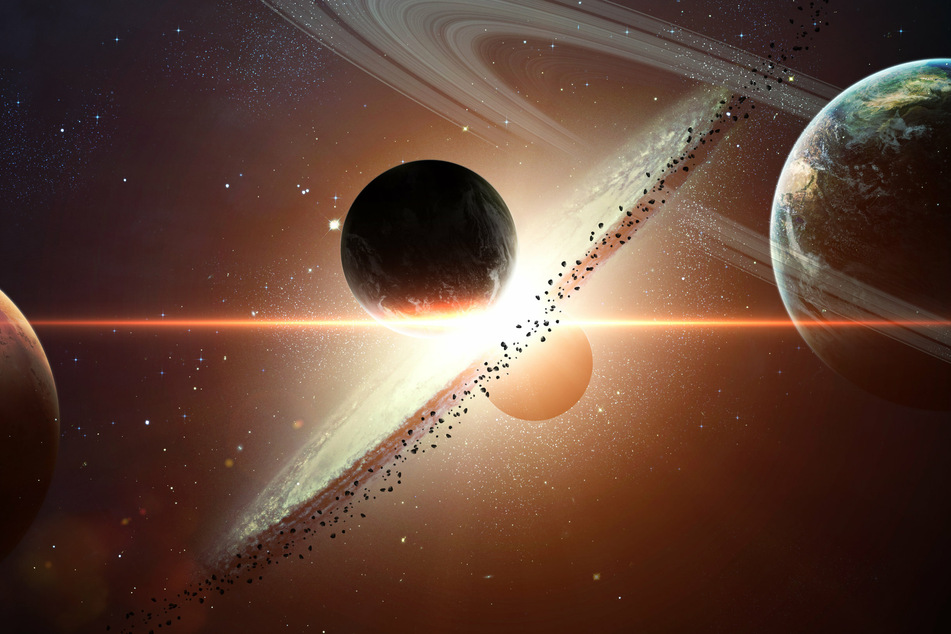 Libra, Virgo, Leo, Cancer, Gemini, Taurus, Aries, Pisces, Capricorn, Aquarius, Sagittarius, Scorpio:

Some star signs have a chance to hit the jackpot today, others will have to jump some unexpected hurdles.
The energy of the constellations and moon shape everything from thoughts and feelings, to the circumstances in which we have to make everyday decisions.

Trust your intuition, but don't be guided exclusively by emotion. Mind and spirit need to be in harmony for the power of astrology to have its maximum impact in all areas of life – whether love, career, finances, or health.
The daily horoscope is your guide to the kind of balance that gives you the best chance at success, no matter what your goals!
Aries horoscope: March 21 - April 19
Your love life is full of passion these days. Stand by your dreams and don't get lost in the details. Your dreams can come true as long as you use the quiet time ahead to recharge your batteries.
Taurus horoscope: April 20 - May 20
Beware of yarns being spun with ulterior motives! Intuitively, you can sense what others want from you – but that doesn't mean you have to give it.
Gemini horoscope: May 21 - June 20
Feelings dictate most of your big decisions, which is why you're no longer sure that your heart is really in this relationship. Try to find a better work-life balance, your love life will only thrive if you make time for it.
Cancer horoscope: June 21 - July 22
Conflicts can be avoided if you're willing to forgive your partner some small transgressions. You're eager to help and do as much good as possible for others.
Leo horoscope: July 23 - August 22
Don't quit your path just because the road ahead is rocky. You have the tenacity to overcome a difficult time. Don't police your partner's every single move, they have a right to some privacy too. Be more trusting!
Virgo horoscope: August 23 - September 22
You have no feeling for how to deal with your co-workers. A few dedicated hours with your loved one would do you the world of good. Right now, the chances of success are slim. Be patient a little longer.
Libra horoscope: September 23 - October 22
A new life direction opens up out of nowhere. In no time at all, your old ambition will return and sweep you forward. If you feel unfairly treated, clear the air with an honest conversation.
Scorpio horoscope: October 23 - November 21
You desperately need to learn to say no sometimes. Avoid calorie-bombs over the holidays, your stomach needs some proper care and attention.
Sagittarius horoscope: November 22 - December 21
You're not cut out to be alone, so go looking for that special someone. Indulge in some guilt-free fun for once, your dry spell has gone on long enough. With a little luck, things are about to change.
Capricorn horoscope: December 22 - January 19
Intimacy and devotion can be incredibly fulfilling if you just let go of your doubts. Someone special is waiting on full commitment. Use your powers for the right cause and don't always tread water.
Aquarius horoscope: January 20 - February 18
Take a good look around, there is someone there to fulfill your heart's desire. You really can't complain at the moment, your loved ones will surprise you and make a wish come true.
Pisces horoscope: February 19 - March 20
Love can be a lot of hard work, but all your efforts are worth it. You're well liked and you know it. Don't throw in the towel immediately if a budding relationship runs into some trouble. Talk it out with your partner.
Cover photo: 123RF/forplayday