Archaeologists found a giant 2,000-year-old drawing of a cat carved into a hillside
Nazca, Peru- In Peru's Nazca desert, archaeologists have discovered an ancient giant etching in the side of a hill – in the shape of a cat. The image is probably 2,000 years old and was in danger being destroyed by erosion.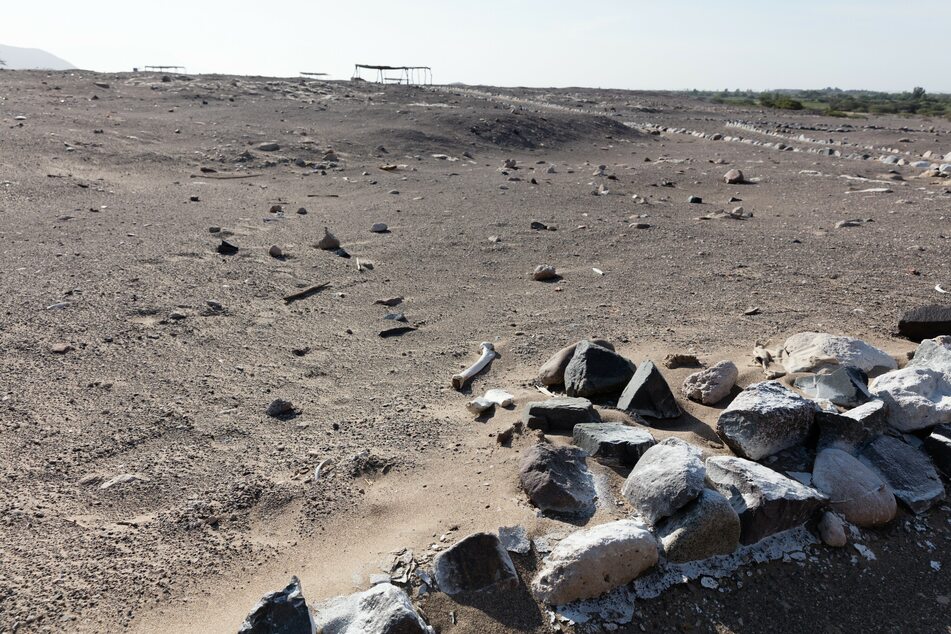 When researchers observed the design – called a geoglyph – from above, the animal looks like it is ready to pounce off the hill.
According to the scientists, the work is about 120 feet long. They think it was created around 100 to 200 BCE. The lines that make up the image are between 11 and 15 inches wide.
A geoglyph is created by removing the top pebbles and rocks to reveal a different colored layer, which can then form a specific pattern or outline. These drawings found in Peru are known as Nazca Lines.
The Guardian reports that uncovering the cat was not an easy task. According to the Peruvian Minister of Culture, the shape was barely visible and about to disappear because of natural erosion on the steep slope it was etched into.
The cat is now among the UNESCO-certified Nazca Lines
Archeologists have uncovered and preserved lots of different carvings in the area. They have actually preserved over 1,500 ancient works. Among the animals represented in the 250-square-mile area is a hummingbird, a dog, a spider, a fish, and a monkey.
One geoglyph has also caused quite a stir because some people are convinced that the humanoid figure it depicts looks like an astronaut. This has fueled theories that the huge figures were created by ancient astronauts or aliens.
However, as an article on the website All That's Interesting pointed out, it has since been proven that the artists did not need the ability to fly to create the larger-than-life portraits.

Ancient people created the etchtings in the desert
The fading feline is a comparatively small effort, but one of the oldest geoglyphs found to date. Some of the more famous Nazca Lines are up to 1,200 feet long.
The culture responsible for the beautiful works is that of the Nazca people, a civilization indigenous to Peru that disappeared hundreds of years ago.
Cover photo: imago images / agefotostock