Russia reports Ukrainian "terrorist attack" on Crimea
Sevastopol, Crimea - Russian forces repelled a coordinated attack by nine Ukrainian drones on the Crimean peninsula on Sunday morning, according to authorities in Moscow.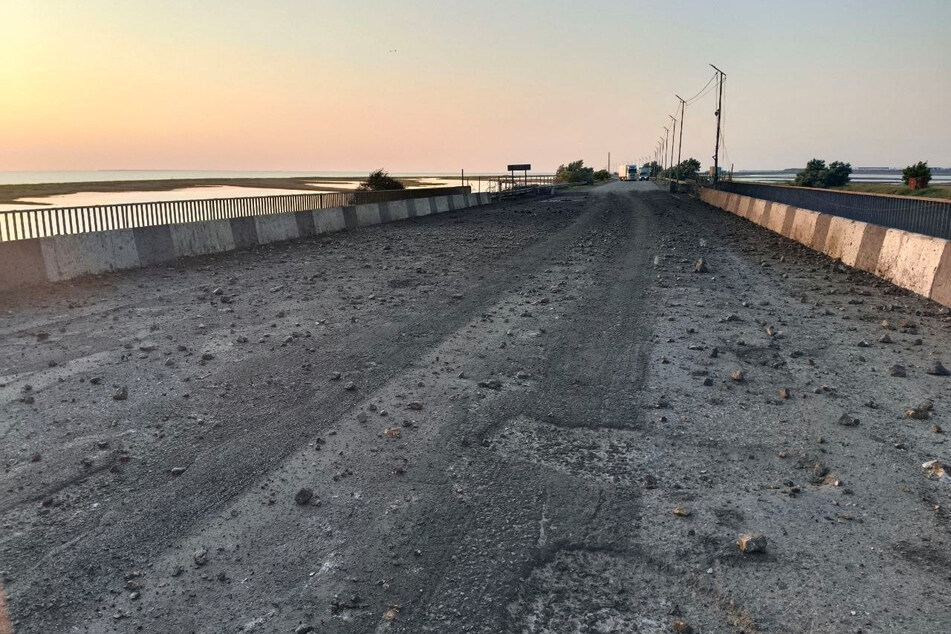 "This morning, the Kyiv regime's attempt to carry out a terrorist attack was thwarted," the Russian Defense Ministry wrote on Telegram. No one was injured in the targeted port city of Sevastopol, it said.

Air defenses shot down two drones and electronic warfare units downed five more, while two "unmanned boats" were destroyed by naval gunfire offshore in the Black Sea, according to the ministry.
The governor of the port city, Mikhail Razvozhayev, wrote on Telegram that a "massive and sustained" drone attack was repelled.
Sevastopol is the base of Russia's Black Sea Fleet, which is active in the war against Ukraine and has been frequently targeted by Ukrainian drones in recent months, including explosive-laden maritime drones.
"Now it is calm in the city," Razvozhayev wrote, adding that no sites were damaged in the city or in the bays around Sevastopol. He specifically cited a potential threat to the outlying ancient Greek settlement of Chersonesos, which is a UNESCO World Heritage Site.
Ukraine has repeatedly stated its intention to retake Crimea, which was illegally annexed by Russia in March 2014. However, progress towards the territory during the current Ukrainian counter-attack has been slow due to extensive Russia defensive positions.
Cover photo: via REUTERS