World's oldest couple torn apart as husband dies at 110 sleeping next to his wife
Quito, Ecuador - Broken-hearted, 105-year-old Waldramina Quinteros said goodbye to her 110-year-old husband Julio César Mora, who died Thursday at their home in Ecuador. The couple had previously set the Guinness record for the world's longest-lived marriage.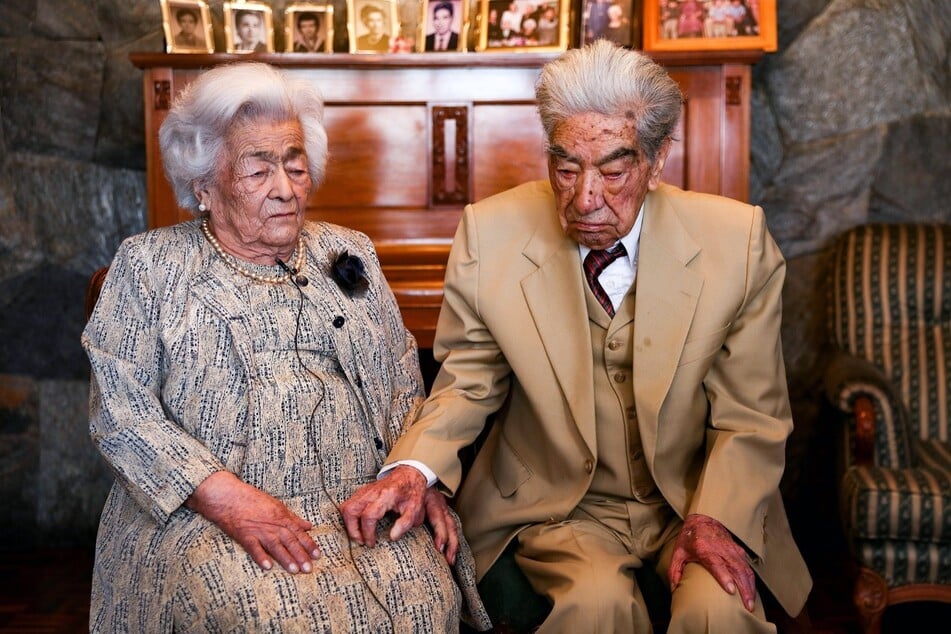 World War I, the Great Depression, the Spanish Flu, and World War II: Waldramina and Julio grew up during a time when hunger and crisis was looming over the world. 
The couple met in 1934 and had to keep their affair secret for a long time because their families did not approve of the relationship, according to the Daily Mail.
But it didn't stop the lovers from tying the knot 1941, in an intimate wedding with only their close friends present.
After some time passed, the family eventually came to terms with their relationship. "With time and patience we were able to unite them and we became an example and the best reference for the younger generations," the couple told the Guinness World Records when they received their recognition.
Since their very first date, the two have treated each other with love and respect, the couple explained. It comes as no surprise that their marriage lasted for almost eight decades – until death did them part. 
But their recipe for loving longevity will live on: "Family unity under the rules of love, mutual respect, honest work, and proper education based on family values are the keys to healthy coexistence."
The pair had five children together
The record-breaking couple had said that they felt "overwhelmed" by the coronavirus pandemic but did their best to follow the rules with respect. 
The pair became parents to five children, although their oldest has passed away. Overall, they have a family of 11 grandchildren, 21 great-grandchildren, and nine great-great-grandchildren.
Julio died in his sleep beside his beloved wife at their home in Quito.

Cover photo: imago images / Agencia EFE