Bleating hearts: goat therapy helps people heal one walk at a time
Denver, Colorado - One man found that taking goats on hikes in the mountains served as a form of therapy not only for people, but the goats, too!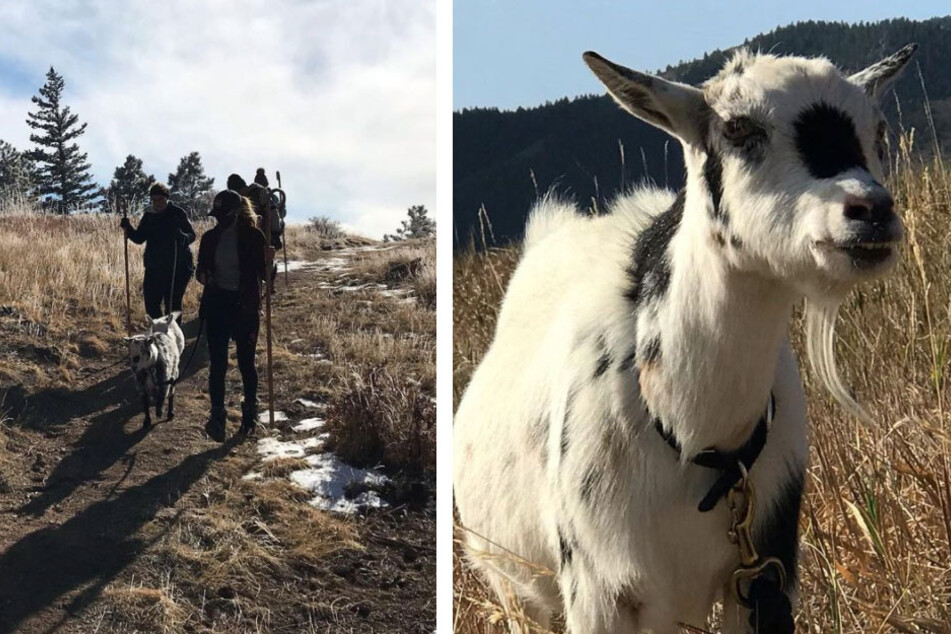 Jim Naron, the creator of a service called Goat Walkabouts, found that goats and humans are not as different as they may seem.

Like humans, goats can also suffer from anxiety and PTSD. Because of this commonality, Naron saw an opportunity.

Half of the battle with mental illnesses is the feeling of being misunderstood, or worse and not understood at all.

Naron had a sense of what the affect goats had on people after starting Rocky Mountain Goat Yoga in 2017.

But it wasn't until he went on hikes with the goats to manage his own PTSD that he realized the power they held to heal human trauma.
Soon after, Naron started training some of his goats at Skal Farm for hiking excursions.

Goats, like humans, also have their own trauma they carry around. Naron told The Denver Post that Mary, one of his hiking goats, witnessed her parents get killed and eaten by mountain lions. People who carry a similar pain with them can find a connection with these goats rooted in understanding.
Naron believes that animals can be great teachers, and allow people to find humor in situations where it's hard to see the light. On hikes, goats often stop to pick around, eat grass and lollygag. These moments allow participants time to practice patience and take in their surroundings.
Goat hikes don't just offer an escape for the people on them; they do for the goats, too. Those suffering from PTSD can embark on a goat walkabout at no cost!
Cover photo: screenshot/instagram/goatwalkabouts