Three TikTok wiener dog videos that'll make you giggle with joy!
Unleash your laughter with three hilarious TikTok wiener dog videos! From unexpected barks to superhero cosplays, these pups will definitely melt your heart.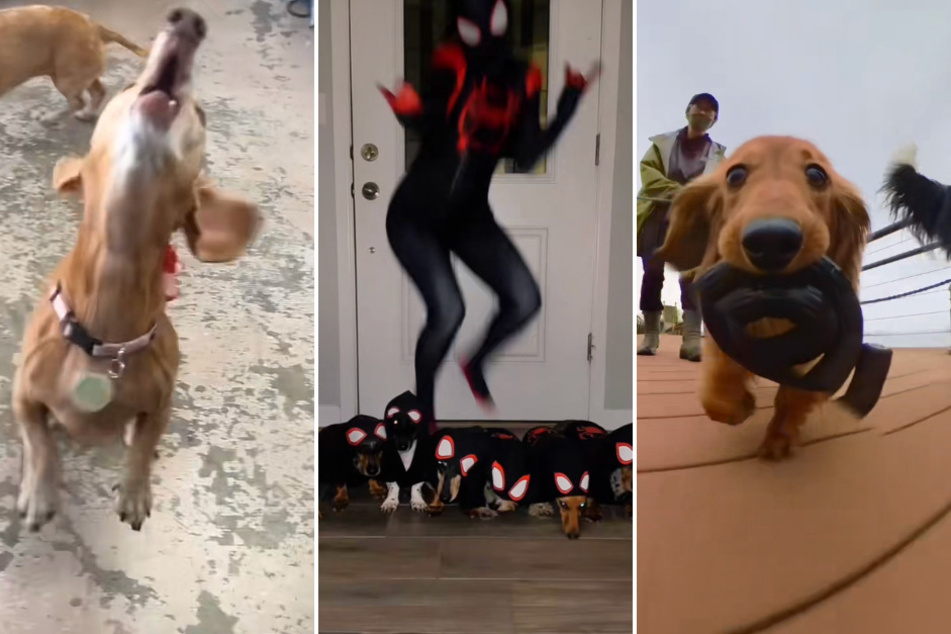 If you've been longing for adorable doggy vids, TAG24 has you covered!
Wiener dogs, also known as dachshunds, have taken over TikTok with their adorable charm and comical nature.

These short-legged, long-bodied doggos have melted the hearts of millions on social media with their hilarious barks and stunning cosplay abilities.
With a little help from their owners, these furry friends have managed to gain a ton of popularity by merely being themselves!
Here are three must-watch TikTok videos that will have you falling head over heels for these adorable wiener dogs.

"Hey, look at all these wieners!"
In this hilarious TikTok video uploaded by @sydnee__michael, viewers are introduced to a charming wiener dog who proves that big personalities come in small packages.
The video begins with Sydnee exclaiming, "Hey, look at all these wieners!" as the camera pans to an adorable dachshund.
She greets the dog, only to be greeted back by a long, loud bark that gets cut off at the perfect moment.
Check out the hilarity:
"Spiderman and the Weens"
In this adorable TikTok video by @yunabugs, viewers witness the life of a woman who owns not one, not two, but eight wiener dogs!
The video begins with a caption asking, "Why are you always out walking the dogs so late?" The scene then shifts to the owner entering her front door followed by her dachshunds, who are all dressed like Spiderman!

One commenter cleverly wrote, "Spiderman and the Weens."
Check it out:
The tippy taps selfie run
In a TikTok video by @churasanchu, a talented and tech-savvy wiener dog runs and films himself at the same time!
The clip shows the dog holding a camera in his mouth, recording himself in selfie mode. As he sprints along, his paws make the cutest sounds.
"The tippy taps," one viewer pointed out.
Another stated, "Nintendo dogs vibes."
Look at the adorable clip:
Cover photo: Collage: Screenshot/TikTok/@sydnee__michael, @yunabugs, @churasanchu