Animal welfare activists rescue dog from horrific torture
Wroclaw, Poland - Horrific photos of an abused dog shared by a Polish animal welfare group broke the hearts of animal lovers on Facebook.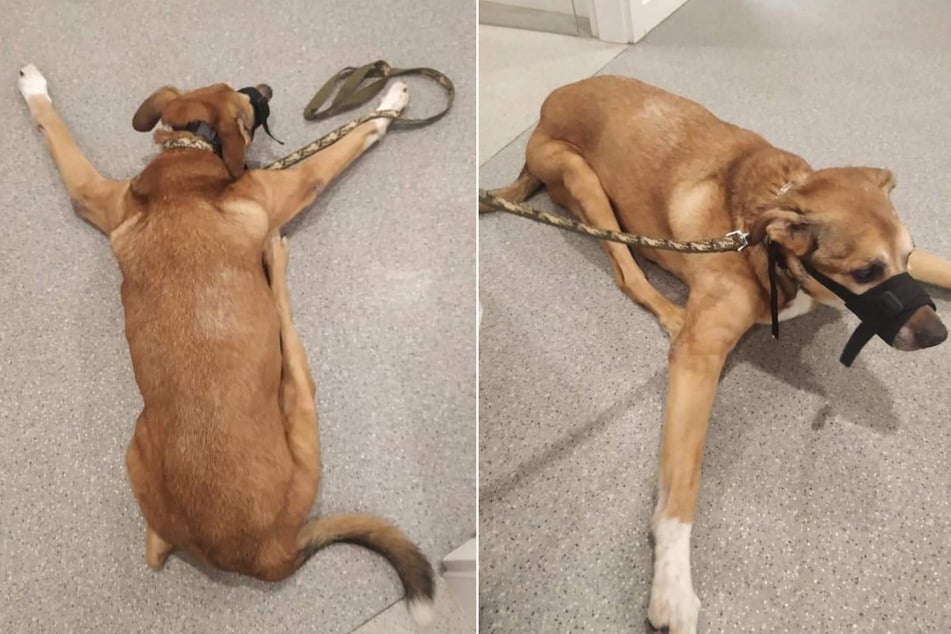 Ekostraż, a Polish animal rescue organization, shared photos on Wednesday that showed a beaten dog who had been tortured by a 16-year-old boy for over six months.
Their Facebook post claimed that the teenager repeatedly hit the animal and threw it down a flight of stairs.
After being rescued by the professionals, the dog was no longer able to stand on its hind legs and had apparently suffered a spinal injury.
The animal welfare group intervened with police when they got a hold of a video of the abuse.
The dog was found at the scene unable to walk and paralyzed in pain.
Veterinarians discovered after later examinations that his sides were covered with blood clots and bruising from his severe injuries.
The animal welfare group's post has gained more than 3,000 shares and comments, and said that the story had kept even some of their most experienced volunteers awake at night.
The organization intends to press charges
The dog is being treated and is slowly recovering, but continues to be terrified in the presence of humans.
Ekostraż said it plans to pursue legal charges against both the minor and his parents. They painted a bleak picture of what they believe the boy may be capable of.
"Aggression against a vulnerable animal is a preview of a sadist's violence against a human – generally also weaker and vulnerable like a child or an elderly person."
The animal welfare organization asked people to take action and react when they witness hate and violence being spread on the internet.
They have also created a fundraiser to support the dog and their ongoing advocacy work.
Cover photo: Screenshot/Facebook/Ekostraż (2)