Dog and cat meet the newest family member: their reaction makes everyone laugh
Internet- Things get pretty wild with these three! When a cat and a dog met their new puppy housemate, they hit it off immediately.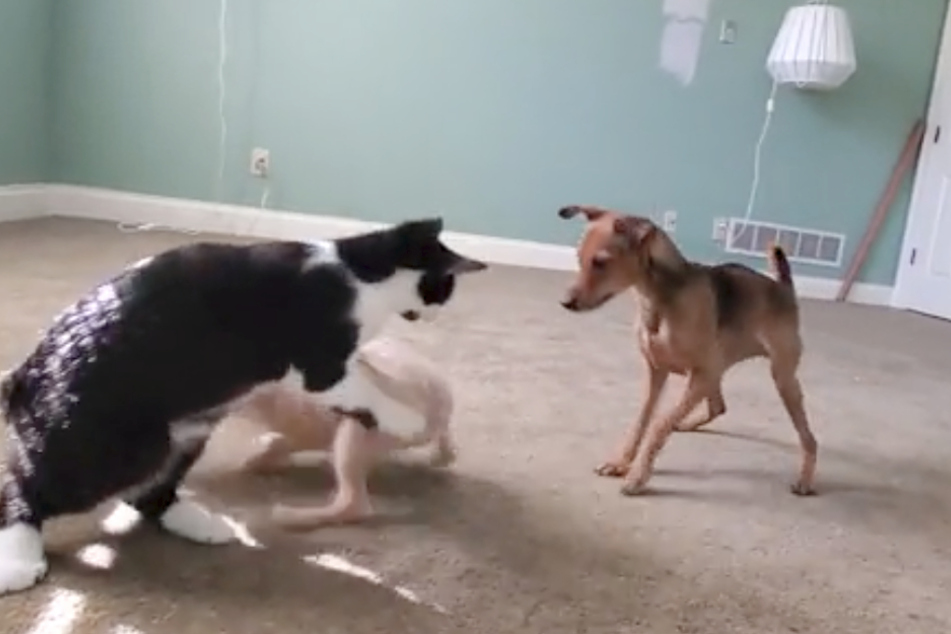 It's unusual for cats and dogs to be friends, but the rare exceptions can be very entertaining, as Reddit user Nebenezer proved with their most recent post.
The proud owner of a big black and white cat and small skinny dog recently decided to adopt a puppy.
The clip shows how the introduction went. Spoiler alert: there's a lot of scampering!
It looks like the puppy is facing trial by fire: is he tough enough to get through playtime with the two established pets?
After a lot of rolling around, play fighting, and barely contained laughter from the delighted owner behind the camera, the answer can only be a resounding yes! You wouldn't know that the tiny pooch just met the other two animals – it seems like he's already part of the pack.
Reddit users can't believe the cat's behavior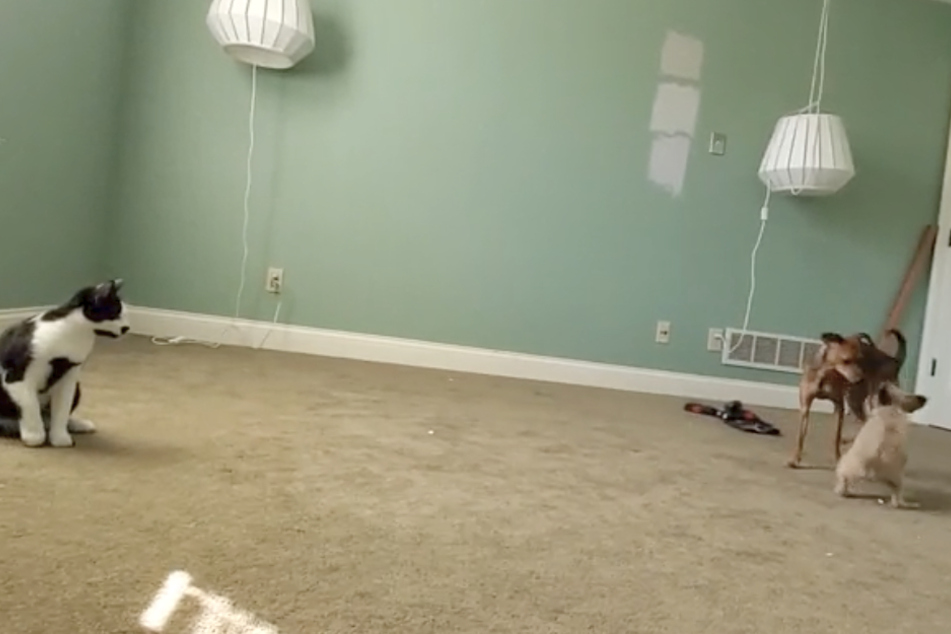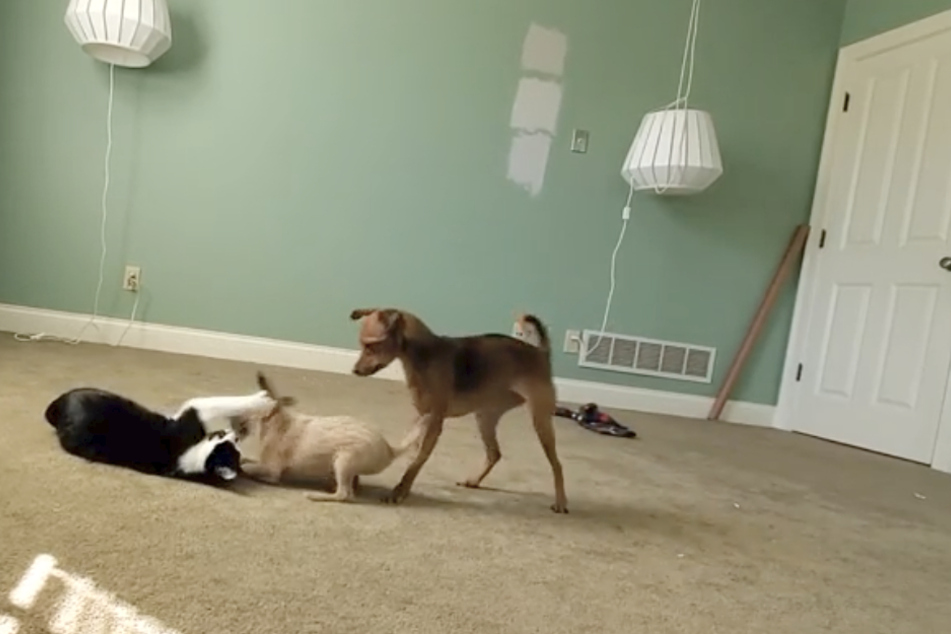 The newcomer seems thrilled to be part of the pack and frolics around with his new buddies, wagging his little tail the whole time.
At the end of the clip, it's clear that the cat is worn out and taking a break on the rug as the two dogs run out of the shot.
"We were really hoping our cat and dog would accept the new puppy into the pack. Looks like they agree he is a keeper," wrote the original poster.
The video has been online for less than a day and it already has almost 150,000 likes.
Reddit users are particularly amused by the cat's behavior. "Your cat is just another dog," one user commented and Nebenezer replied, "She is! She rough houses and wrestles and plays with the dogs. She will chase them and taunt them into chasing her back...We really are lucky to have found this little pack of pals."
Cover photo: reddit.com/user/Nebenezer/