Best dog names ever: How to name your doggo!
It's not always easy to find the perfect dog name for your four-pawed pal. Should you name it something a little cheeky, or something a bit more elegant? Here are some of the best dog names ever!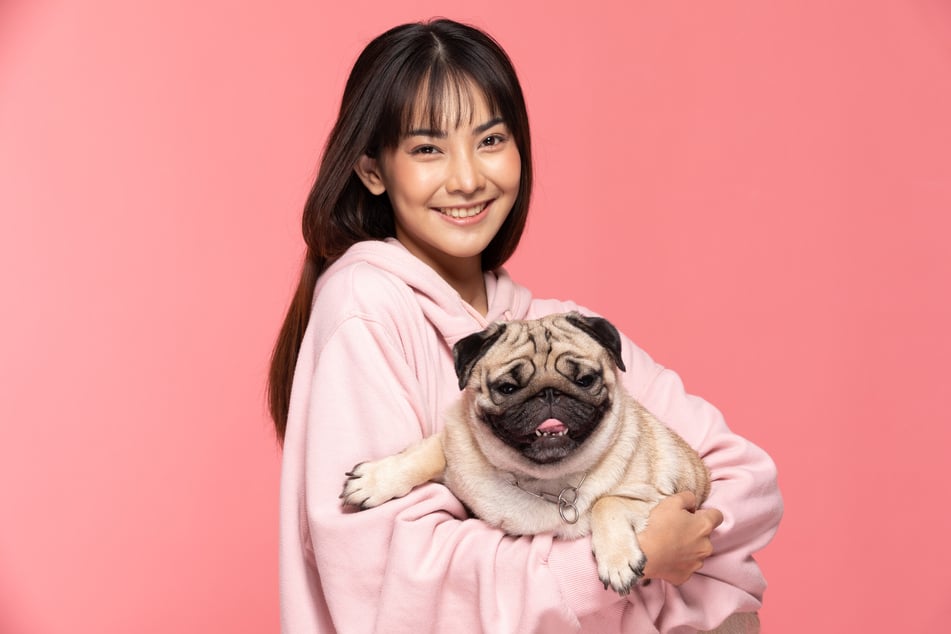 Choosing the right name can be a tough task, and sometimes a seemingly impossible one. If you get it wrong, you could embarrass the poor fellow (not that it'd know). But if you get it right, you can melt the hearts of all who meet your darling doggo. So, what makes a good name?
In this dog guide, TAG24 will take you through some of the best dog names ever. How should you name your puppy, what are some good options, and why is it so important?
How should you name your dog?
Finding the perfect name for your perfect pooch is not an easy task. A name will define your doggo, will be a big part of your memory once it moves on, and will be something you'll use to get its attention. That makes it a complicated conundrum, because you want a name that sounds nice, is easy for your dog to understand, and leaves a legacy.
As a result, there are a few rules that you should follow when choosing a dog name. No long or complicated dog names should be used, as shorter names are easier to use in day-to-day life, and your dog will have less trouble learning them.
Here are a few other things that you should pay attention to:
Make sure that your choice of name is more than one syllable, as dogs can mistake other words for their name if this is the case
Your best choice of name should be two syllables in length
The perfect name will also fit the dog's lifestyle, character, and features
Ensure that you listen to your gut, especially if you're unsure on a name
Hot tip: If you are uncertain about the name you want to give your new puppy, give it a go for a while. Watch how your new dog responds to its name and, if it likes it, keep it. Don't change it more than once or twice, though, and only do this when it's dog very young, you don't want it to get confused.
Best dog names
There are so many dog names to choose from that you can quite easily and quite quickly become lost as to which one suits your darling doggo best. Some are, of course, more popular than any others, but does that make them the best? Not necessarily.
Here are some of the most popular dog names in the world:
Luna
Max
Bella
Toby
Charlie
Lucy
Lily
Daisy
Cooper
Buddy
These are all perfectly passable dog names, but these are by no means the best. You want a little bit of uniqueness, not just popularity. Let's break the better ones down into a few categories, though...
Best female dog names
When it comes to a female dog name, you want something relatively cute but also fun, strong, and courageous. Female dogs deserve something that's less on the popular, and more interesting and sweet. Let's take a look.
Here are ten of the best female dog names in the world:
Molly
Maggie
Coco
Gracie
Ginger
Penny
Dixie
Rose
Tessa
Delilah
What about popular culture names? Feel free to call your dog something from popular culture, perhaps the name of a person or character, but make sure that it works well as a dog name. Also keep in mind that pop culture trends come and go, and some names might seem a bit strange in a few years time.
Best male dog names
So what do you want out of a good male dog name? Perhaps something a little more rough and tough? Maybe something adorable, but also masculine? Or perhaps you don't really believe in any of these stereotypes. No matter what, there are some great male dog names out there...
Here are ten of the best male dog names in the world:
Beau
Bruce
George
Hank
Henry
Romeo
Walter
Stan
Moose
Winston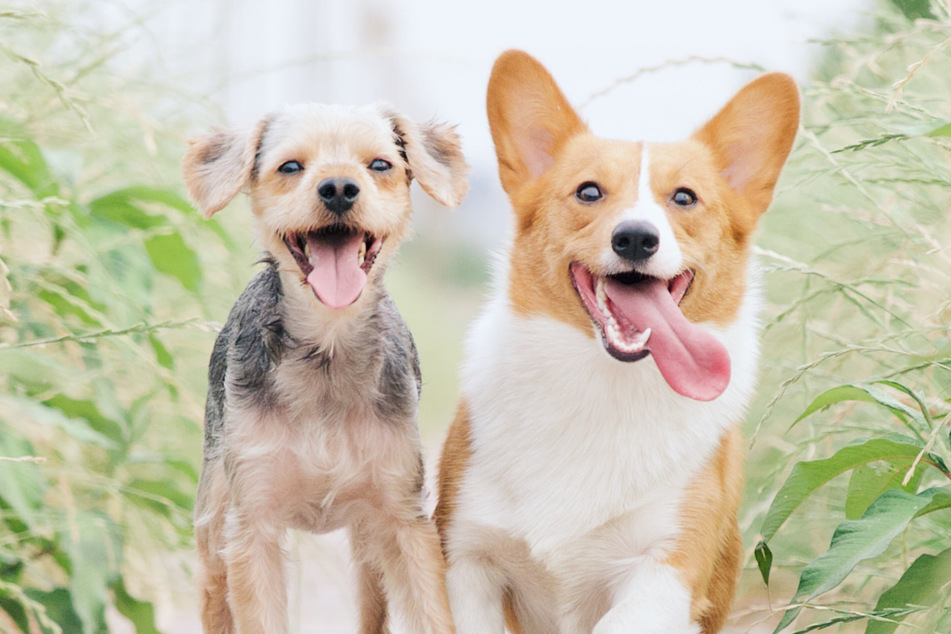 Rare and unique dog names
There are a ton of great dog names that are less common and a bit more unique. Do you want to have a one-of-a-kind doggo? Well, then you need a name that screams, "Hey, look! I'm different!" instead of, "Bro, feed me." Of course, the latter will apply to your doggo no matter its name, but if you go with a cliché like Buddy, it may get a tad boring.
Here are some of the best rare and unique dog names:
Marlene
Ziggy
Seuss
Kramer
Winnie
Babushka
Puppuccino
Lasagna
Hash
Goose
It's okay to get creative: Think about amusing variants on things that mean something to you. If you're into coffee, then Puppuccino would be one such example. Maybe you like Italian food? Maybe something like Ragazzi?
Cutest dog names
Is your dog particularly adorable, and you want a name to fit its sweet swagger? Let's be real, almost everyone will probably answer "yes" to that question. Fret not, because there are tons of adorable dog names that are perfect for a cute little canine friend.
Here are some of the cutest dog names in the world:
Abby
Cricket
Lulu
Molly
Pancakes
Rhubarb
Gus
Moose
Pepper
Waffles
Adorable puppy names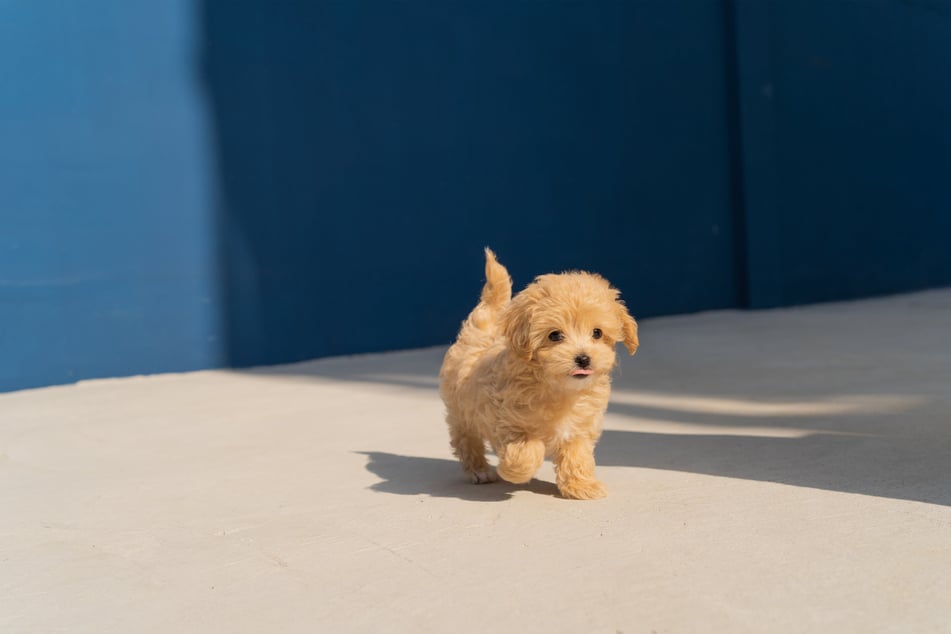 You have to be a little careful with puppy names, as it's important to remember puppies do grow up! One of the biggest no-nos in the dog-naming business is changing the name you have assigned to your pretty puppy. So, if you want to give it a puppy-like name, make sure that this name will still work when it's a grown-up pooch.
Here are some of the most adorable puppy names in the world:
Angus
Bella
Mushroom
Marzipan
Panda
Terry
Luna
Biscuits
Barry
Benny
What is the best dog name ever?
The "best dog name ever" slightly relies on your definition. If you are talking about the most popular dog name ever, then the answer is Bella. If you are talking about the objective "best" dog name ever, then the answer is clearly Bruce. Let's be real – who wouldn't love a dog named Bruce?
Ultimately, dog names are all incredibly subjective. Choose a name you love, and that's easy for your perfect pooch to recognize. If you make the right decision, you will be happy to remember it for the rest of your life!
Cover photo: 123rf / Jomkwan7