Puppy gets cute and curious in priceless TikTok video
Sometimes it's the little things in life that make us smile, and a new viral TikTok of a puppy watching a fly is just the thing.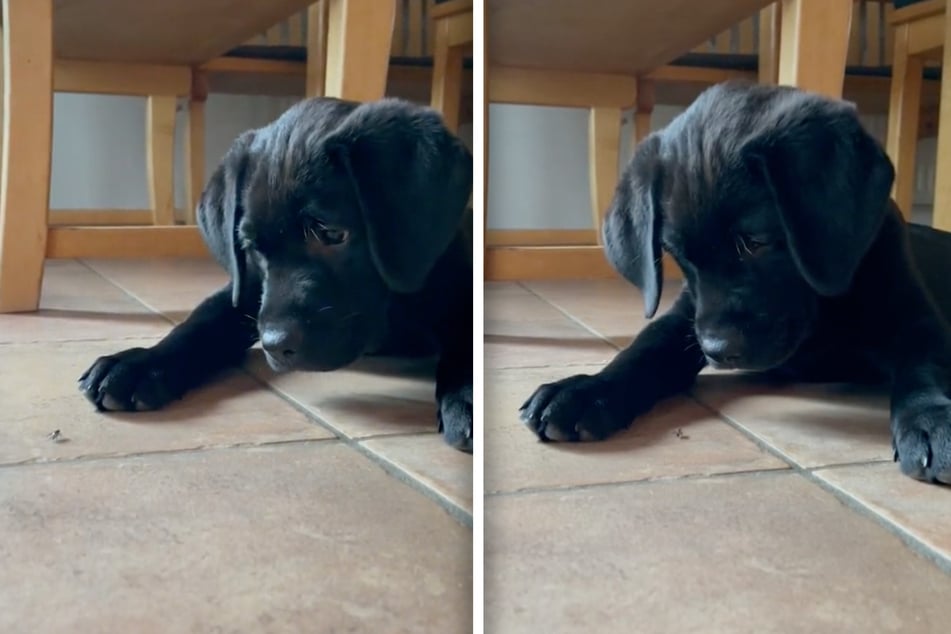 A heartwarming clip from the TikTok account dogcalledwoody features a super cute black Labrador puppy named Woody, and the little doggo is fascinated by a fly.
The pooch looks at the insect as if he's never seen such a thing. But then again, maybe he hasn't. He is just a pup, after all.
Despite his fascination, the dog loses track of the critter. His momentary confused expression is priceless.
Upon finding the bug again, he does what all baby animals do: he tries to figure out what the flying thing is and puts it in his mouth. The puppy's adorable attempt to bite it out of the air fails, and he misses the fly by a mile.
The clip is set to the tune of the Pink Panther theme song. The jazzy song makes the simple, ordinary scene even more amusing. As one commenter wrote: "The music goes so well with his expression."
The TikTok clip has almost 5 million views and counting. But it's not just the music that TikTok users like – they can't get over how sweet Woody is.
"Love the frown of concentration," a TikToker wrote, while others called him a "cutie" and "beautiful."
"Look at them lovely ears!" another said.
It's clear that the pup's failed battle with the fly has won a place in the hearts of millions.
Cover photo: Collage: Screenshot/TikTok/@dogcalledwoody