TikTok users rave over precious doggy duo: "The cutest thing I've ever seen"
USA - Are Koah and Maui the two most popular dogs on TikTok? The two cuddly German shepherd siblings are currently melting a lot of hearts on the Internet.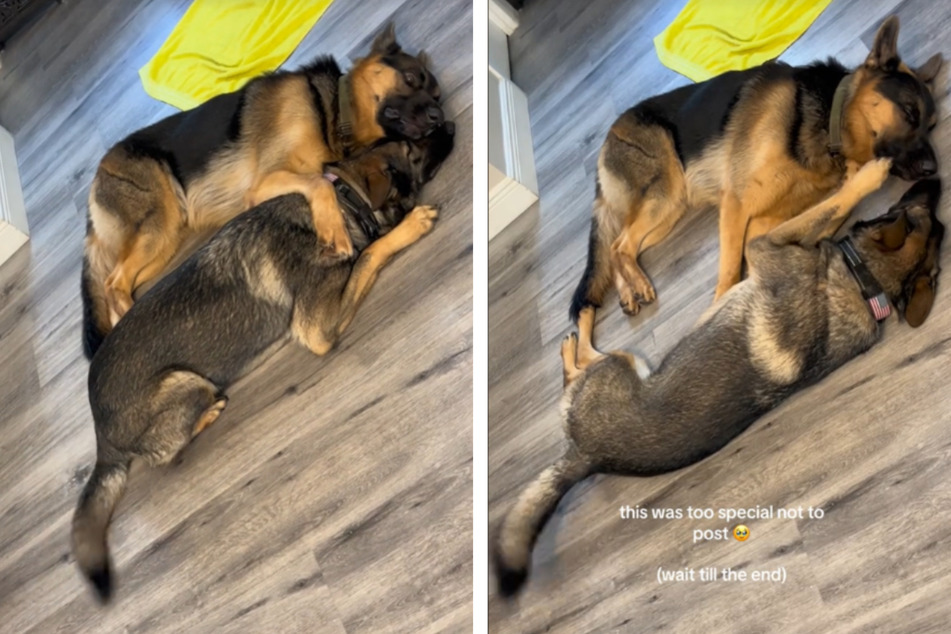 And just like that, two German shepherds are going viral thanks to a heartwarming video posted on their TikTok page, koah_and_maui.
In the clip that already has over 7 million views, pup siblings Koah and Maui are seen lying on the floor of their living room, showering each other with love and affection.
Towards the end of the adorable video, one of the dogs even puts his paw over the others shoulders, as if the animal duo were embracing intimately.
"love it when I catch these moments," the doggos owner captioned the precious clip.
Where exactly the two four-legged friends live and who else is part of the family remains a secret, but since one of the German shepherds wears a collar with a US flag, Koah and Maui probably live somewhere in the United States.
"Are you kidding me this is the cutest thing I've ever seen," one social media user commented, while another added: "the reason why I love dogs so much. [they] have the biggest heart of all."
German shepherds Koah and Maui are going viral on TikTok
Contrary to popular belief, German shepherds are considered to be gentle family dogs, but when it comes down to it, they can also become staunch protectors.
Their character traits are loyalty, courage and trust. In the US, German shepherds are also highly regarded for their willingness to put their own lives on the line to defend their loved ones if necessary.
If you want to see more of Koah and Maui, you can find numerous other videos on their pup-tastic TikTok channel!
Cover photo: Collage: Screenshot/TikTok/koah_and_maui