Man catches bizarre "death worm" fish in New York
Catskill, New York - A fisherman in New York state hooked a new catch that looks like the stuff of nightmares. What exactly is this "creepy worm" that has captivated users around the world?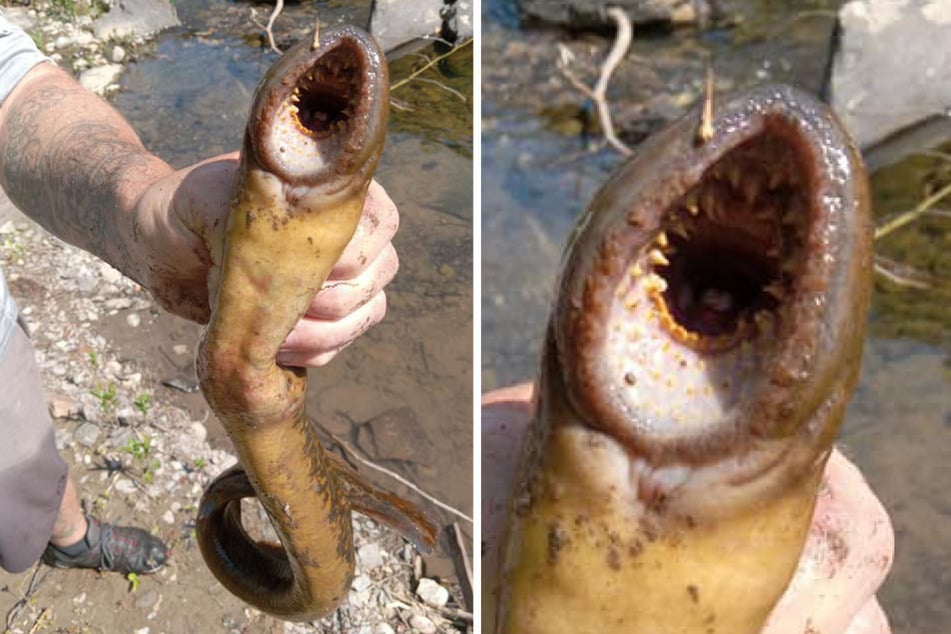 Eric Osinskie caught a strange animal with his fishing rod over Memorial Day weekend, and shared his bizarre find online. It has certainly caused a stir.
On his fishing excursion, he took a photo of the strange looking creature and shared it on the Facebook page of Catskill Outdoors fishing club.
Eric said he had just wanted to catch some trout in Catskill Creek. Unfortunately, he wasn't lucky that day, as the fish just wouldn't bite. But then, he caught something more remarkable.
"Went fishing for the fish that seem to always be right out of my grasp... but I did catch a new species today," Eric wrote in his post showing off menacing looking photos, which ignited some wild discussion.
But what exactly was this strange animal?
What are sea lamprey?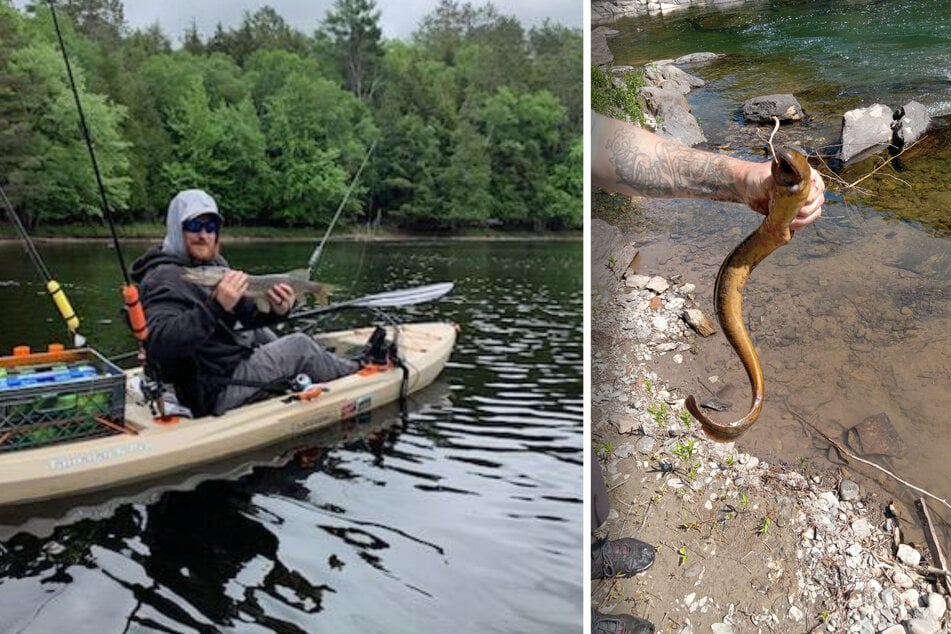 Facebook commenters were curious about the find: "Did you survive the scary encounter?" one user wanted to know. Others joked the critter could be "an alien from outer space," "a death worm," or a "CIA device."
The mystery was finally revealed: the "creepy worm" is actually a sea lamprey.
The eel-like fish has a jawless, round mouth filled with rows of dagger-like teeth. Some lamprey feed on the flesh of other fish and suck their blood.
The sea lamprey is actually native to the Atlantic Ocean, yet migrate up the Hudson River.
While unpleasant and slightly painful for humans, they are not dangerous, a Facebook user added.
Sea lamprey are prehistoric fish and considered pests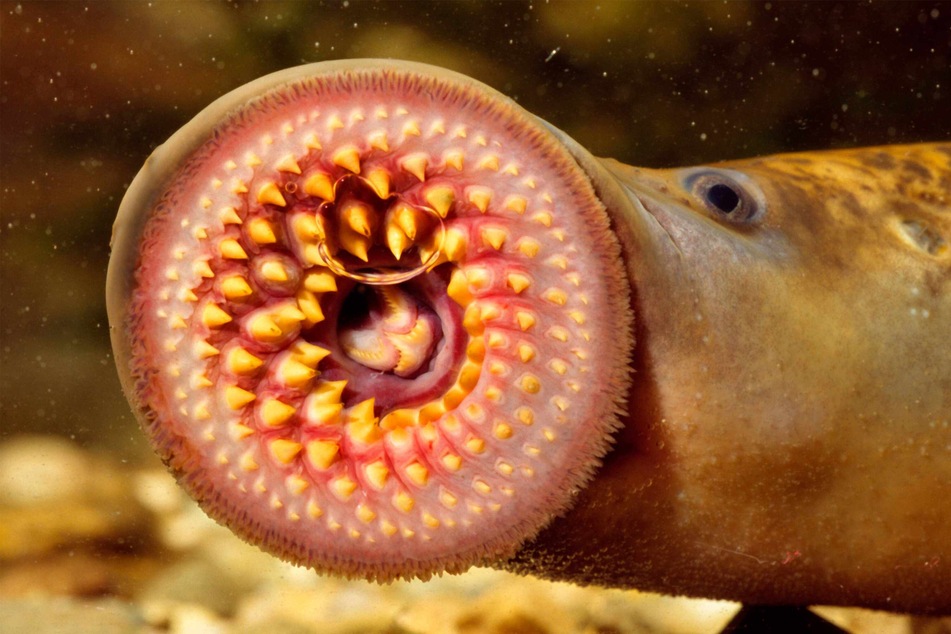 The National Ocean Service states sea lampreys may be "America's first destructive invasive species." They first entered the Great Lakes region via the Welland Canal around 1830, and they are considered a living fossil.
With no natural enemies there, the animals were able to reproduce quickly and easily prey on native fish. A sea lamprey kills up to 40 pounds of fish per year. The scaleless fish can breathe through tiny gills located behind their eyes and mouth.
Sea lampreys are now considered designated pests, so barriers and traps have been set up along streams to prevent the animals from moving upstream, the agency added.
In addition, special chemicals called lampricides are used to control sea lamprey larvae.
Eric, meanwhile, said he threw the fish back into the creek, where it probably still swims today and lies in wait - always on the lookout for its next prey.
Cover photo: Collage: Facebook/Eric Osinskie