Most hilarious dog videos on TikTok this week
Finding the funniest dog reactions and fails has now become an easy task - thanks to TikTok! Here are TAG24's top three hilarious pup clips this week.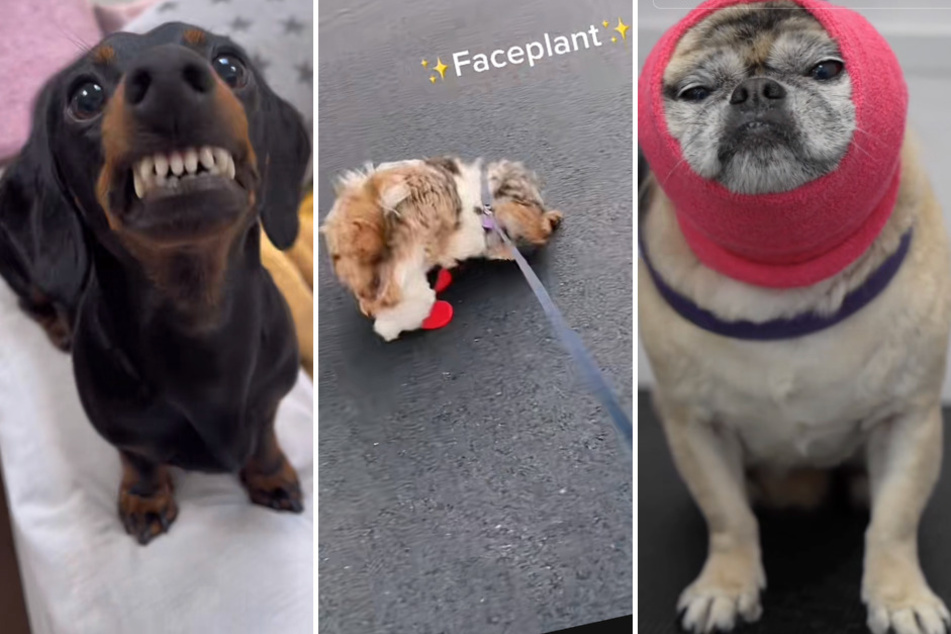 Need a little laughter to end the week off the right way?
Prepare to be entertained by some of the most clumsy and comedic dogs on the internet.
From a stylish fall on the pavement to the cutest chompers around, these incredible pups can turn a frown upside down!
Paws for a moment and check out these hilarious dogs:

Tiny but mighty baked bean
This video by @stephanxie shows a hysterical interaction between two doggy brothers named Jolli and Koda.
A funny audio clip comparing the sizes of their bodies played underneath and the two reacted pricelessly.
One TikTok user commented, "I've been laugh crying at this for 5min straight."
Check it out:
Roxy the stoic pug
This pug named Roxy has taken TikTok by storm!
A clip posted by @girlwiththedogs shows a lovely little 16-year-old pug getting the grooming she deserves.
Her mother told the groomer she was a drama queen, but did Roxy prove this notion wrong?
See what you think:
Chaktah takes an unexpected dive
These red boots were not made for walking...
A clip posted by @zamynee features an adorable Lhasa Apso pup named Chaktah face-planting into a road while rocking the cutest red boots.
The video has garnered 5.9 million views and 1.4 million likes, with hysterical comments like: "He is me tripping on flat surfaces," and "He came up like no that didn't happen."
Check out the hilarity below:
Check back with us next week for the most popular animal content on TikTok!
Cover photo: Collage: Screenshot/TikTok/@stephanxie, @girlwiththedogs, @zamynee