Breaking point: nurse explains how coronavirus deniers drove her to quit her job
El Paso, Texas – Over the past year, the coronavirus pandemic has confronted people around the world with new problems and challenges. The medical issues have also led to social changes, with some people expressing doubt over the origin and existence of the virus. Widespread denials have driven many hospital workers to the limits of their physical and mental health.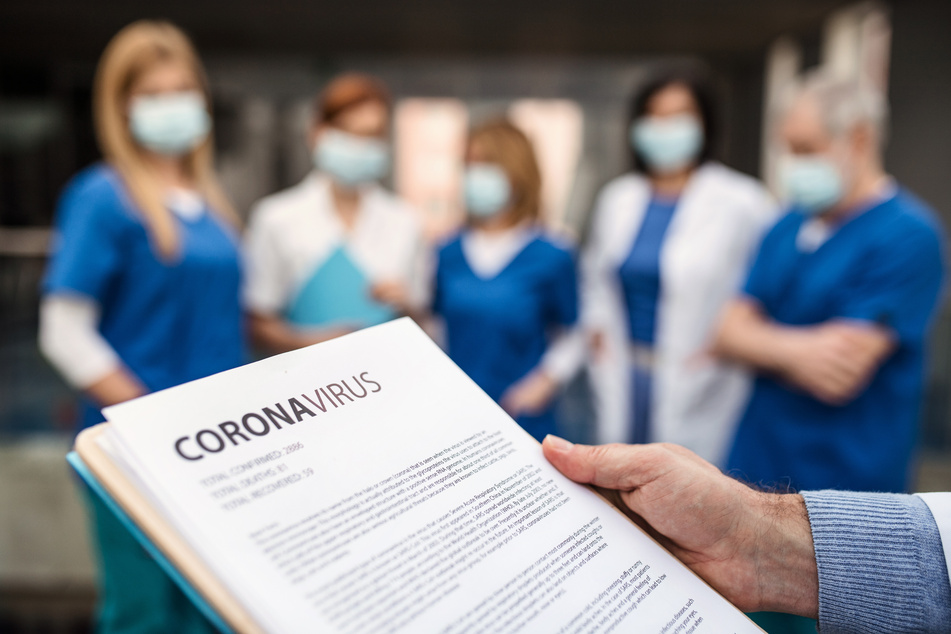 "Be kind. Wear a mask. Get vaccinated." With these words, Ashley Bartholomew appealed to the Twitter community to adhere to safety precautions in the fight against the coronavirus.
Ashley was a nurse in El Paso, Texas, working in a coronavirus ICU wing. Her experiences in the fight against the virus left their mark on her.
But it wasn't only the large number of patients in intensive care or the high mortality rate that made Ashley feel burned out.
The most difficult aspect of her job was dealing with coronavirus deniers. Many patients expressed ignorance, playing down Covid-19 and questioning – or even dismissing – the virus and its associated complications.
Mounting frustration led Ashley to quit her job as a nurse. She shared one particularly extreme experience in a long Twitter thread, reporting on her last shift at the hospital.
Patient compares coronavirus with flu – Ashley struggles to maintain composure
"On my last shift I had a very eye opening experience. El Paso was in the middle of its hardest hit time with covid hospitalizations and cases," Ashley wrote. One of her last patients was about to be transferred to a lower level of care. The patient lay awake in his room watching a news report about the pandemic and the need for more freezer truck morgues in El Paso.
The patient told Ashley that he hated fake news and that Covid-19 was nothing more than a flu. It was only the media that was turning everything into "a big deal."
Ashley was stunned: "I'm at a loss for words. Here I am basically wrapped in tarp, here he is in a Covid ICU. How can you deny the validity of covid? How is this possible? Misinformation is literally killing people in mass, I think to myself,"
Her patient then asked her if others on the ward were doing as well as he was. She replied that he was the only one of 25 patients who could even talk to her. She also said she had seen more people die in the previous two weeks than in the entire ten years of her career combined.
The nurse's brutal honesty seemed to have an impact.
After seeing her break down in tears, the patient apologized to her and admitted to having changed his mind after seeing the critical condition of other people on his ward. He then promised her that he would spread the word about the dangers of coronavirus denial.
Ashley will do the same, though no longer as a nurse.
Cover photo: Jozef Polc / 123RF