Covid-19 cases in nursing homes are going down after vaccine roll-out
Nursing homes have been hit hardest by the Covid-19 pandemic, killing more than 150,000 residents and staff. In the last two months, however, infections have dropped significantly in nursing homes, thanks to the vaccine roll-out.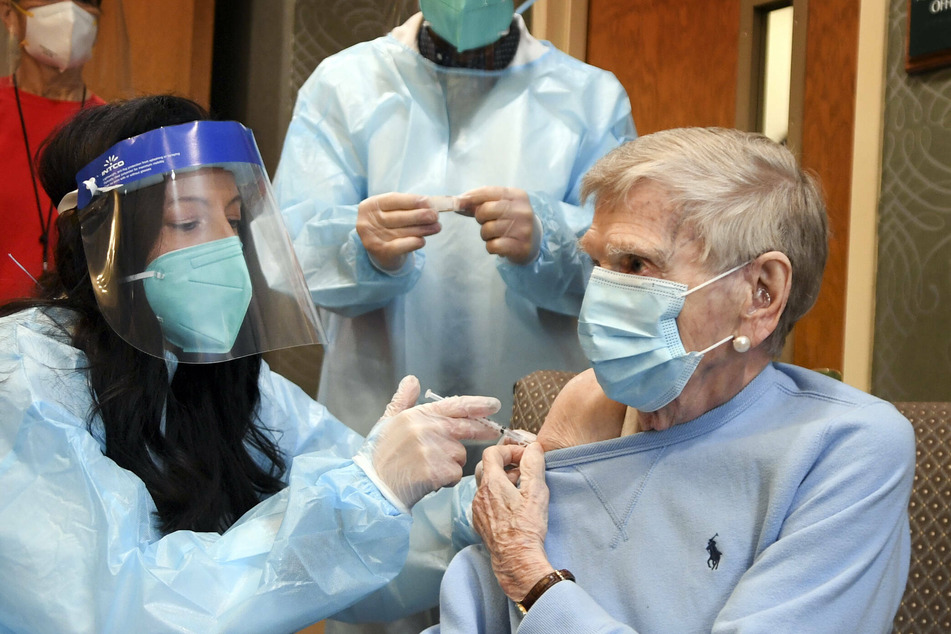 While nursing home residents make up less than one percent of the US population, 43% of all pandemic deaths through June happened in these facilities, according to a report from the AARP.
Naturally, vaccination at long-term care facilities has been an utmost priority since the roll-out began in December.
But caregivers, who have been fighting on the front lines of the pandemic, and long-isolated residents may now breathe a careful sigh of relief, as new data suggests the vaccines are beginning to make a difference.
The data by an American Health Care Association (AHCA) research center shows that among nursing home residents, weekly cases have declined by 22% between December 20 and January 10.
"We finally felt we turned the tide around the holiday time," said Centers for Medicare and Medicaid Services chief medical officer Lee Fleisher, as reported by BuzzFeed News.
"What we believe is beginning to be shown with this data is now we're seeing the effect of both the interventions, but also the vaccine."
New evidence also suggests that the vaccines help limit the spread of the virus, David Gifford of the AHCA said.
"If verified with additional data, this could expedite the reopening of long-term care facilities to visitors," he said.
As of February 4, over four million vaccine shots have been distributed in long-term care facilities nationwide, the CDC stated, 800,000 of them being second doses.
Cover photo: IMAGO / ZUMA Wire