Covid-19 "miracle patient" wakes up from coma just as doctors were getting ready to pull the plug
Waycross, Georgia - "Miracle patient" Lisa Martin had been in a coma for weeks. But just as her family was about to have her taken off the ventilator that kept her alive, she woke up!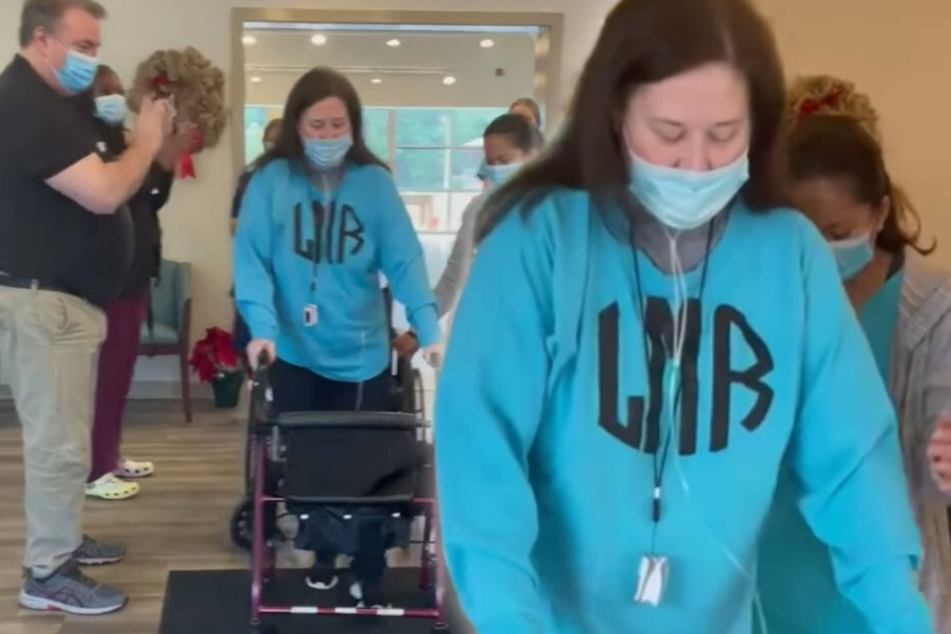 The 49-year-old mother of four was admitted to the Memorial Satilla Health emergency room in Waycross, Georgia, on September 27 for complications related to Covid-19.

"Her amazing journey includes 59 days on a ventilator, 40 days in an induced coma and surviving a frontal lobe stroke," the hospital wrote on Facebook.
Her battle with the disease moved people around the world.
On October 20, less than a month after she was taken to the hospital, the woman fell into a coma, her eyes fixed and unmoving. All hope seemed lost, as the hospital called in her family to say their final goodbye.
But the family decided to give it 11 days before making a decision about removing her from the ventilator.
Ten days passed and nothing changed. But on the 11th day, something incredible happened: Lisa broke through the sedatives and began tracking her husband with her eyes. She even started moving her hand!
Lisa was released in December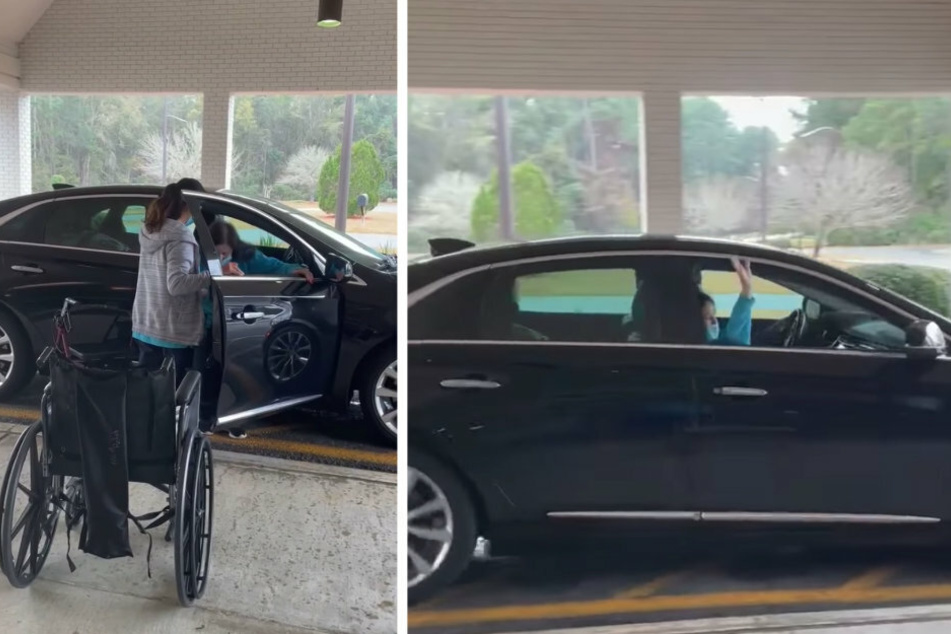 Lisa was then quickly taken to two other hospitals.
Nearly two months passed and Lisa's health condition improved with every day.
In December, she was finally released. Her whole family breathed a huge sigh of relief.
In a video, she is seen holding on to a walker, a little wobbly on her feet, while making her way through the corridors of the clinic to the outside – all while wearing a mask.
Nurses cheered for her while her relieved husband Jeff, who had stood by her during her fight for survival, was waiting outside the door. Speaking to People Magazine after her release, Lisa said:
"I can't wrap my head around what all has happened," adding she was shocked and overwhelmed. She recalled she felt like no one had cared about her before contracting the virus. "I didn't have a lot of friends, my kids are all grown up and independent and my husband works all the time," she said.
But they all showed up for her support when she needed it the most. "I was lonely, but this experience has shown me how loved I truly am."
The hospital shared Lisa's extraordinary story
Lisa Martin isn't the only miracle survivor who made headlines during the pandemic. Mal Martin, a 58-year-old man from Wales, was placed on a ventilator in March for 61 days.
After he fell into an induced coma and his family had already said their final goodbyes, he miraculously woke up and has been recovering at home since July.
Cover photo: Facebook/Screenshot/Bildmontage/Memorial Satilla Health