Elmo gets a Covid-19 vaccine, but Ted Cruz isn't having it
New York, New York - Sesame Street's beloved Elmo got his coronavirus vaccination, yet Ted Cruz has a bone to pick with the furry friend.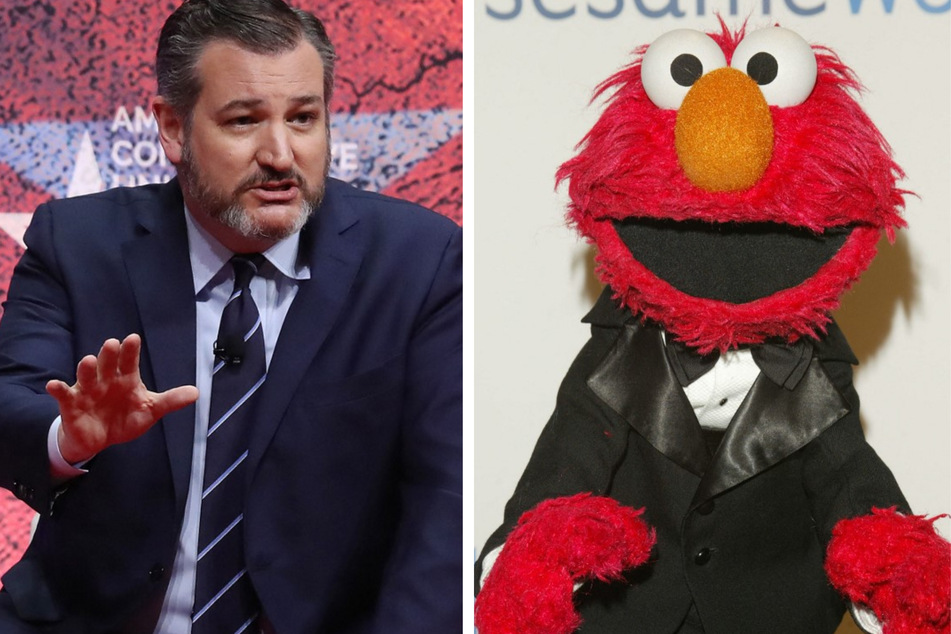 Apparently, Cruz isn't interested in how to get to Sesame Street.
On Tuesday's episode of the hit children's show, the iconic red puppet, who is three-and-a-half years old, got his first vaccination shot to help promote the Centers for Disease Control and Prevention recently expanding vaccines and declaring them safe for children under five years old.
A clip of the episode shows Elmo's father, Luis, telling his son that he is "super-duper" for getting the shot.
After Elmo leaves the scene, Luis talks about how he had questions about getting his child vaccinated, but talking to a pediatrician helped him make the right choice.
He goes on to say that Elmo getting vaccinated is "the best way to keep himself, our friends, neighbors, and everyone else healthy.
Florida senator Ted Cruz, on the other hand, didn't think the scene was so cute.
Ted Cruz claps back at Elmo
Cruz jumped onto Twitter to knock the furry red critter down a peg or two.
"Thanks Sesame Street for saying parents are allowed to have questions!" he tweeted. "You then have Elmo aggressively advocate for vaccinating children UNDER 5. But you cite ZERO scientific evidence for this."
The senator has been heavily critical of Covid restrictions and vaccinations since the beginning of the pandemic. Earlier this month, Cruz, alongside other Republican colleagues, wrote a letter to the FDA questioning the need for vaccines at all.
In November, Ted Cruz criticized Elmo's friend Big Bird for spreading "government propaganda" after the Sesame Street character tweeted that he had been vaccinated.
Cruz seems to really have it out for vaccines and talking puppets.
Cover photo: Collage: MARK WILSON/GETTY IMAGES NORTH AMERICA/Getty Images via AFP & Peter Kramer/Getty Images North America/Getty Images via AFP