Florida woman gets prison sentence after coughing on cancer patient
Jacksonville, Florida - A Florida woman who coughed in another person's face in the middle of the coronavirus pandemic has been sentenced to one month in prison.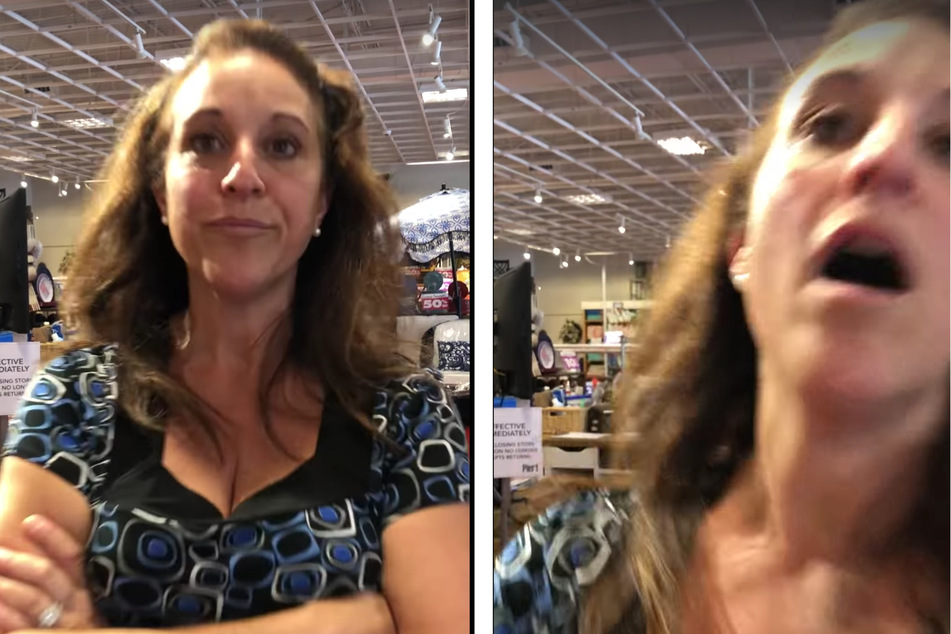 During a typical hot June day in Florida last year, Debra Hunter escalated a complaint with staff at a Pier 1 homeware store into a full-on altercation.
Hunter was trying to receive a refund for a product she did not actually bring to the store and was increasingly upset with management. Though she had children with her, she began to swear and grow angrier.
Her eventual victim, Heather Sprague, saw the squabble and began filming it. When the mask-less Hunter realized she was on camera, she flipped Sprague off and then made a choice that would cost her dearly: she deliberately coughed on her.
Sprague, who was wearing a mask, then noticed spittle on her face, according to The New York Times. She had plenty of reasons to be horrified: just a few months before, she had undergone surgery to remove a tumor from her brain and was still in treatment. A Covid test fortunately came back negative.
Now a court has convicted 53-year-old Debra Hunter of assault and sentenced her to 30 days in jail and a $500 fine. She must also attend anti-aggression therapy.
Heather Sprague's video of the incident
Family was inundated with hate messages
Hunter claims she deeply regrets her mistake, especially since the video of her cough attack went viral on the web shortly after. In court, she explained that her children suffered greatly from her decision.
Her family has also received numerous hateful messages and comments on social media. "The reality is that my family is permanently scarred," Hunter said. "My children should not have to pay the price for my mistake."
One reason she gave for her outburst is the stress after her home was destroyed by a fire. She has since repeatedly apologized for the incident.
Cover photo: Screenshot/Facebook/Heather Reed Sprague