Massachusetts man spits at hikers: "I have Covid"
Ashburnham, Massachusetts - Walks outside might offer some relief from the coronavirus pandemic, but they had the opposite effect for Hale Powell: when he saw two female hikers not wearing face masks, he lashed out at them in a revolting way.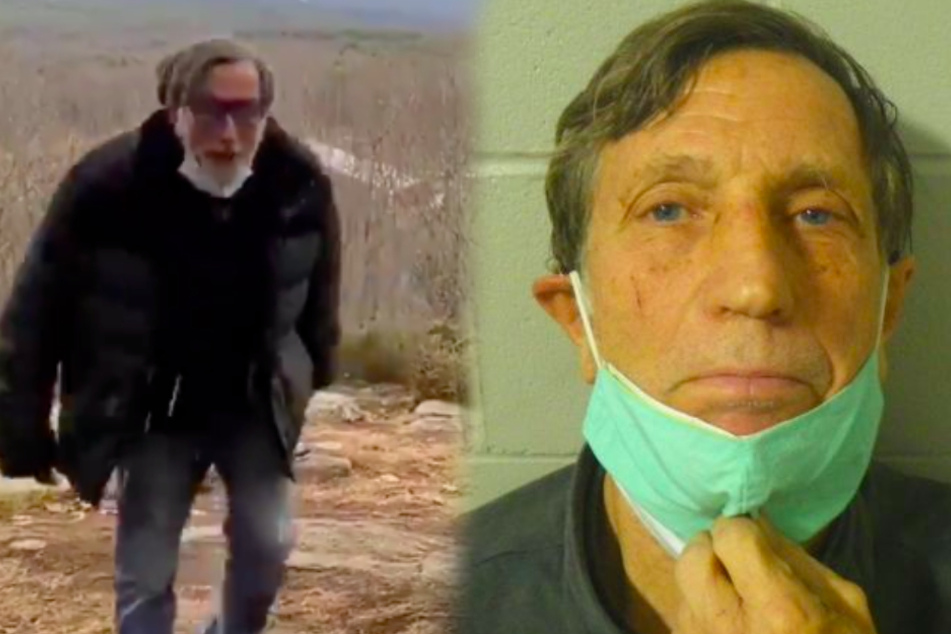 The man was walking along the Midstate Trail, a scenic path 45 miles from Boston.
When Powell crossed paths with two female hikers not wearing masks, he was outraged and confronted them.
Massachusetts Governor Charlie Baker made masks mandatory indoors and outdoors on November 6, even in cases where social distancing is possible, according to CNN.

In a video of the incident, the man asks, "You're not wearing a mask?" One of the women replies, "I'm not gonna wear a mask when I'm outside."
"That's not the law, that's not the law," the man responds as he walks away, before turning around to add, "Selfish is what it is, completely irresponsible." The woman responds, "Okay, thank you so much for your input."
The scene could have ended there, but Powell wasn't done. He abruptly turns around, pulling down his mask and running toward the two hikers. The woman accompanying Powell repeatedly tries to stop him, without success.
Powell, now right in front of the two hikers, briefly pauses and exclaims, "Okay, I have Covid." Then he spits twice in their direction, dropping his hat in the process. Picking it up, he adds, "I've been tested positive," spitting at the women two more times.
One of the female hikers asks if he is okay. He replies, "No, and you won't be soon."
Footage posted by Ashburnham police captures the incident
Local police eventually found Powell and arrested him without incident at his home in Westford on Tuesday. Powell's lawyer reported the Massachusetts man had been released for the time being and pleaded not guilty to charges.
A judge ordered Powell to get a Covid-19 test and quarantine for 14 days, unless he gets a negative result in the meantime. He will have to share the test results with the court and the two victims.
Cover photo: Ashburnham Police Department