"Mom's worth it" – Holiday travels surge despite health warnings
Tampa, Florida - Millions of Americans are traveling for Christmas and New Year's despite public health experts urging people to stay home.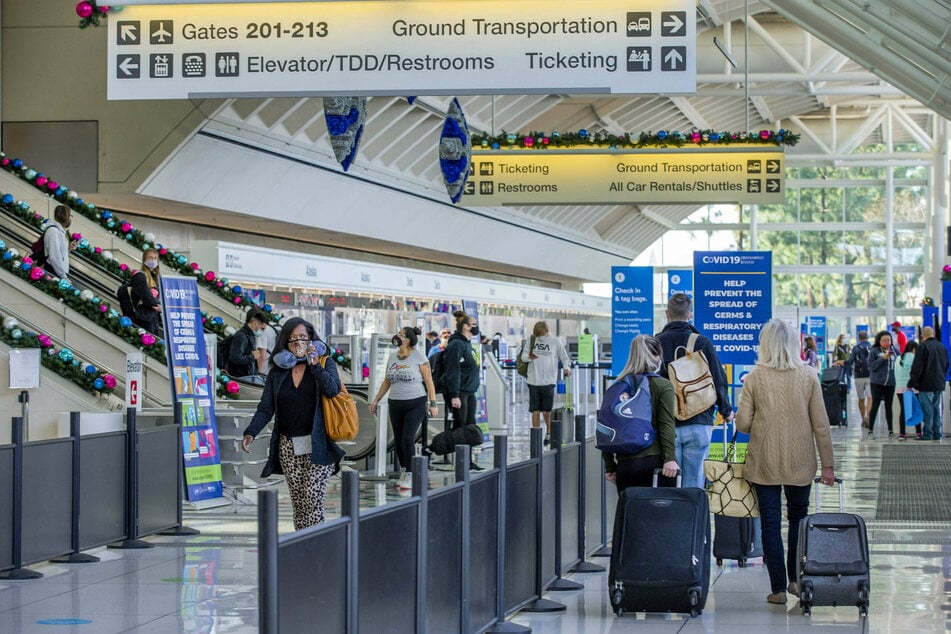 Many people have thought twice this year before packing their bags to travel home over Christmas amid a raging pandemic that has cost the lives of more than 320,000 nationwide.
But most still found ways to justify their journey, the Associated Press reported.
"My mom's worth it. She needs my help," Jennifer Brownlee (34) from Bayou La Batre, Alabama told AP. She was waiting at the Tampa airport to fly to Oregon to see her mother, who just lost a leg.

Others are elderly and afraid they don't have many holiday seasons left to celebrate. Among them were 75-year-old Joan Crunk and her 80-year-old husband, Jim from Missouri, who were waiting to pick up their daughter and son-in-law flying in from Georgia. They hadn't seen their daughter in a year.
"It is very hard, and we are older. My husband is 80. There is no guarantee from one year to the next," Joan said.
But many travelers complained airplanes offered little room for social distancing and not all passengers were following adequate hygiene rules during their journeys.
While travels are down 60% from the same time last year, more than 5 million people passed through national airport security checkpoints between December 18 and December 22, the Transportation Security Administration revealed.
The US last saw this many people traveling in the days ahead of Thanksgiving, which had fueled yet another nationwide surge of coronavirus infections.

Cover photo: imago images / ZUMA Wire